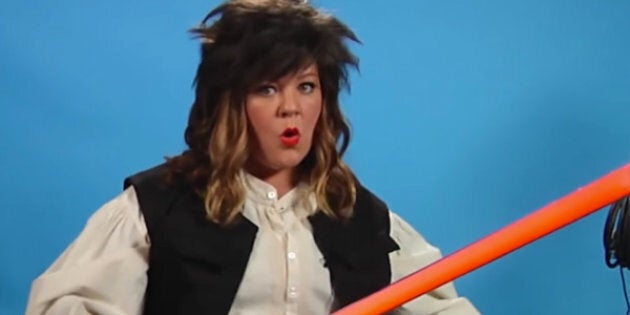 What do Melissa McCarthy, Jeff Goldblum, Bill Hader, 50 Cent and Kumail Nanjiani all have in common? Apparently they all auditioned for the role of Young Han Solo in the upcoming "Star Wars" spinoff.
Well, not really. (The role actually went to Alden Ehrenreich.) But if they had auditioned, we have an idea of how it would've all went down thanks to a hilarious "Conan" skit.
The video, which was published over the weekend, shows McCarthy, Goldblum, Hader, 50 and Nanjiani (plus a slew of other stars like Jodie Foster and Adam Sandler) doing their best impressions of the Millennium Falcon's captain ― with varying results. We promise you'll want to watch if only to see McCarthy literally tear down the set during her screen test.
Other highlights include Will Arnett's Batman impression and Hader's spot-on young Jabba the Hutt impression. Priceless.