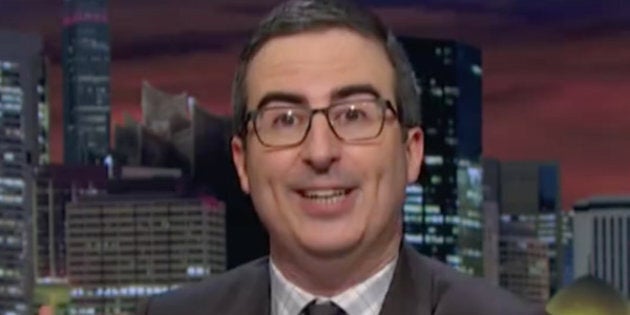 The real theme of the "mismanaged shit-show" that was the Republican National Convention wasn't policies based on facts.
"It was a four-day exercise in emphasizing feelings over facts," John Oliver said on Sunday.
After claiming the RNC was the "most apocalyptic thing" to ever happen to Cleveland, the "Last Week Tonight" host tried to "figure out what the fuck just happened."
He played clips showing various convention speakers saying they felt the country was in a bad spot, people did not feel safe and the economy feels stuck.
"What do you mean it feels stuck? The economy is about numbers, feelings are supposed to be irrelevant," Oliver said, adding the emotional theme reached its apex in Donald Trump's terrifying acceptance speech which was "light on concrete policy but heavy on provoking strong emotions."
Check it out in the clip above.
Editor's note: Donald Trump regularly incites political violence and is a serial liar, rampant xenophobe, racist, misogynist and birther who has repeatedly pledged to ban all Muslims — 1.6 billion members of an entire religion — from entering the U.S.