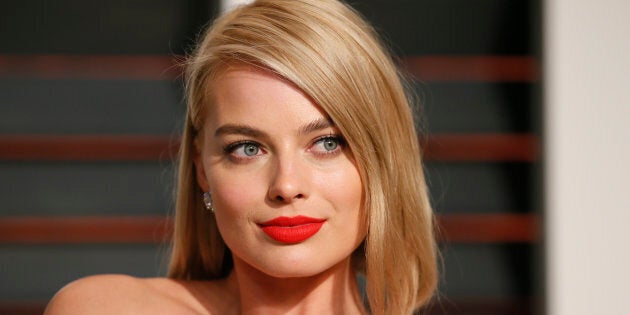 Margot Robbie never spoke out when THAT Vanity Fair article was labelled 'sexist' and 'insulting to Australia' by well, many Australians.
But in an interview with The Project on Monday night, the Aussie actress said she felt proud when Australians rallied together to defend her.
"I had this bit of Aussie pride, and I thought 'don't mess with the Aussies, don't you mess with the Aussies, look what happens when you mess with Australia,'" Robbie told Carrie Bickmore.
Robbie said the article was "really weird" and she was unsure what the journalist was "getting at" during the interview.
"I don't really know what he was trying to get at or play at but I didn't expect there would be like an uproar about it, at all," Robbie said on Monday night.
"I've read more far more sexist, derogatory things on a daily basis. Maybe I'm desensitised."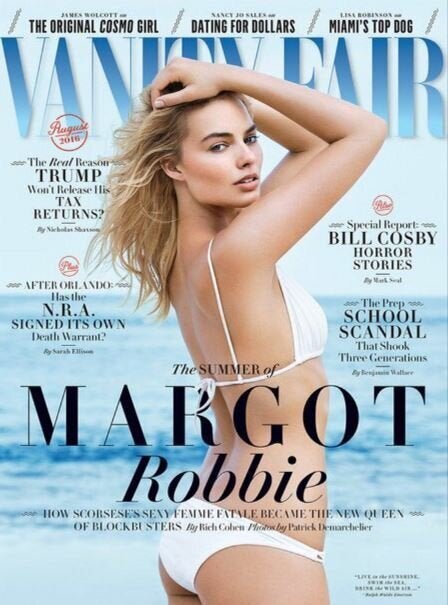 Robbie graced the cover of Vanity Fair's August issue, which was released this month, where writer Rich Cohen wrote a few sentences leaving a sour taste in the mouths of many.
Here are just a few of them.
"She is 26 and beautiful, not in that otherworldly, catwalk way... She is tall but only with the help of certain shoes."
"She can be sexy and composed even while naked but only in character."
And here's the dig at Australia.
"To understand her, you should think about what that means. Australia is America 50 years ago, sunny and slow, a throwback, which is why you go there for throwback people."
Robbie also opened up about shooting the highly-anticipated film, Suicide Squad, telling Bickmore she and fellow Aussie Jai Courtney watched the State of Origin in between film takes.
They also made a bet. If Queensland won, Courtney -- who is from New South Wales -- would get Queensland tattooed on him. If New South Wales won, Robbie would get New South Wales tattooed on her.
"He now has a Queensland tattoo on his arm," Robbie told Bickmore.
The Project co-host interviewed Robbie at her home in Queensland, talking all things fame, including the paparazzi who recently papped the Aussie actress falling off her surf board.
When Bickmore left the home which paparazzi were lurking around, the Project host wore a cap and got into a car heading to the airport -- acting as a decoy for Robbie who wanted a quiet day with her family.
Watch Carrie Bickmore explain the "only time" she'll be Margot Robbie here.