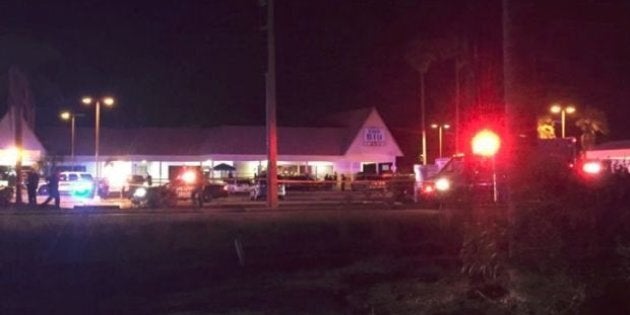 At least two people have been killed and 15 are injured after a shooting at a nightclub in Florida, authorities have confirmed.
The shooting occurred at Club Blu in Fort Myers where a teen disco night was being held.
Fort Myers Police Department released a statement on Monday night (AEST) confirming the shooting occurred at 12:30am on Monday morning in the parking lot outside Club Blu.
"Upon arrival, officers located several victims suffering from gunshot wounds. Injuries ranged from minor to life threatening," the statement read.
"At this time the scene is still very active as investigators and crime scene personnel attempt to determine what has occured."
Police are still attempting to determine a motive.
Footage taken outside the nightclub shows the street cordoned off, police patrolling the scene and police numbers laid out on the ground.
Two other scenes nearby have been linked to the shooting and police have detained one "person of interest".
Victims were taken by Lee County Emergency Medical Services to area hospitals.
The news comes after 49 people were killed in a gay nightclub in Orlando in June.