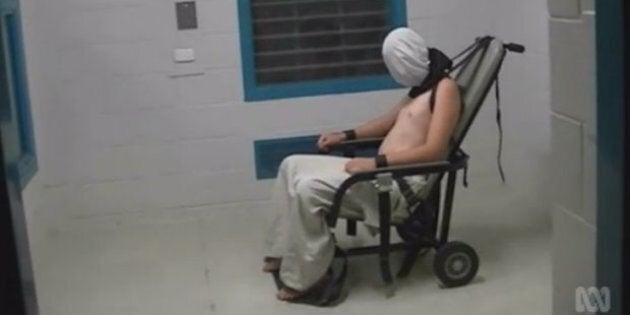 Fewer than 12 hours after ABC's Four Corners program aired a shocking report from inside Northern Territory youth detention centres -- including young people strapped to chairs, tear gassed, stripped and held in solitary confinement -- Prime Minister Malcolm Turnbull has announced a Royal Commission into the treatment of children in those facilities, and the NT's corrections minister was sacked soon after.
Australia watched in horror on Monday night as the flagship investigative program shared the footage of young people inside the Don Dale Youth Detention Centre in Darwin, some as young as 14, being subjected to tear gas while locked inside their cells. Other incidents saw boys stripped naked, and held in isolation with no sunlight or running water. One boy was left strapped to a chair with a hood over his face for several hours.
The incidents were described as "torture" by the Northern Territory Children's Commissioner at the time, Dr Howard Bath.
There were immediate calls for further investigation into the incidents, including from Human Rights Commissioner Gillian Triggs who appeared on the ABC's Q&A program after Four Corners aired. On Tuesday morning, Turnbull announced there would be a Royal Commission into the centre's treatment of children.
"Like all Australians, we are shocked by the report, by that evidence on Four Corners lay night. We have moved swiftly to get to the bottom of it," he said on ABC radio.
"We need to get all the facts out as quickly as we can. We need to expose the cultural problems, the administrative problems."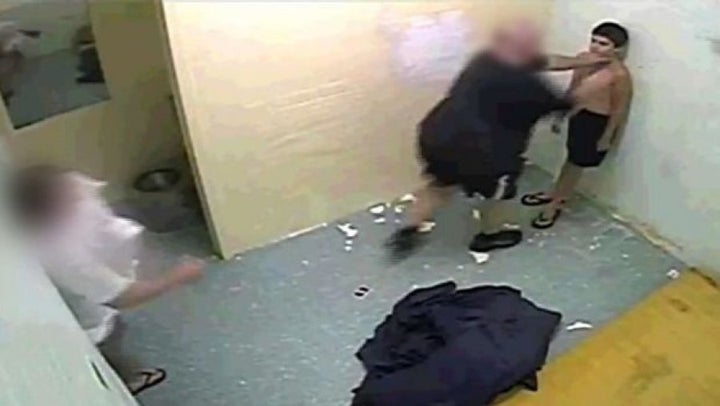 "As Gillian Triggs said last night, this needs a thorough inquiry. We need to move quickly on that, get to the bottom of it, expose what occurred and expose the culture that allowed it to occur and allowed it to remain unrevealed for so long."
Turnbull said the Royal Commission would be established "as soon as possible" and the relevant parties would make moves "very quickly".
NT Chief Minister Adam Giles had earlier called for a Royal Commission into the centre, saying he was "shocked and disgusted" by the revelations. On Tuesday, he announced that he himself would take over the corrections portfolio from current minister John Elferink.
To watch the entire Four Corners program, click here.