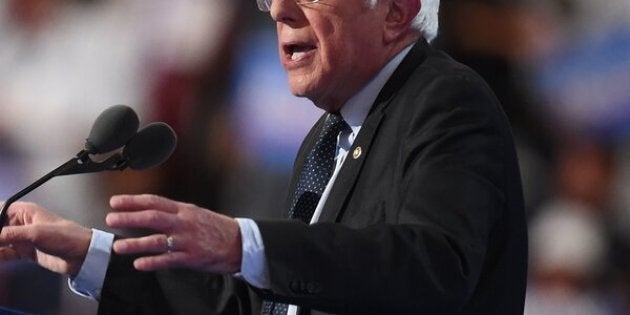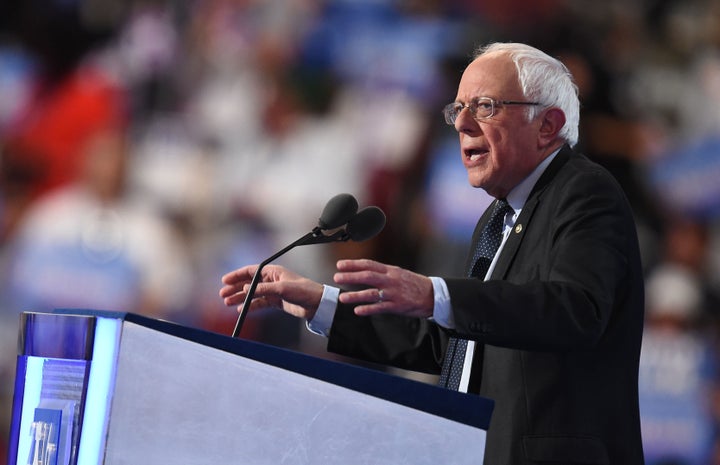 PHILADELPHIA ― Bernie Sanders again urged his supporters to rally behind presumptive Democratic nominee Hillary Clinton, telling them it's much easier to jeer and boo than it is to deal with the reality of Donald Trump as president.
During a surprise appearance Tuesday at California's delegation breakfast during the Democratic National Convention, Sanders was met with a mix of cheers and boos when he said it was imperative to "defeat Donald Trump and elect Hillary Clinton."
"It's easy to boo, but it is harder to look your kids in the face who would be living under a Donald Trump presidency," he said.
"Donald Trump is the worst candidate for president in the modern history of this country," he continued.
Some Sanders delegates, citing frustrations with the Democratic National Committee and Clinton's choice of Virginia Sen. Tim Kaine as her running mate, are not ready to give up on the progressive senator's political movement.
On Monday, Sanders' own supporters booed him for urging them to elect Clinton and Kaine. Earlier that day, the California delegates breakfast devolved into chaos as Sanders delegates heckled speaker after speaker, including House Minority Leader Nancy Pelosi and California Secretary of State Alex Padilla. And at a press conference Monday held by the Bernie Delegates Network, delegates didn't rule out staging a walkout during Clinton's acceptance speech on Thursday.
Sanders urged delegates to avoid such protests on the convention floor.
"Our credibility as a movement will be damaged by booing, turning of backs, walking out or other similar displays," Sanders wrote in a text message to delegate leaders. "That's what the corporate media wants. That's what Donald Trump wants. But that's not what will expand the progressive movement of this country."