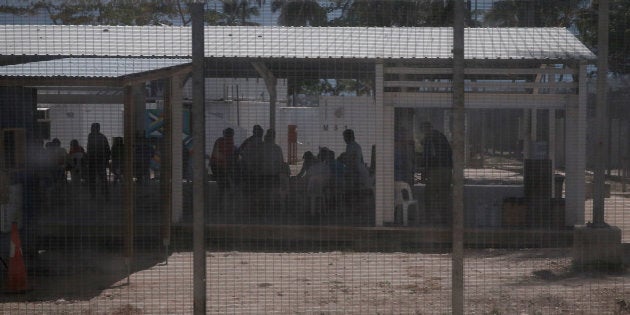 Australian doctors will launch a High Court challenge against secrecy provisions in the Federal Government's Border Force Act, which they say gags them from publicly speaking out about the welfare of refugees and asylum seekers in detention.
Doctors for Refugees Convenor, Dr Barri Phatarfod, said the current legislation potentially criminalised the actions of clinicians who are simply seeking to advance their patients' interests.
On Wednesday, lawyers from Fitzroy Legal Service will file the case on behalf of the doctors, Doctors 4 Borders.
"Doctors are obliged to put their patient's interests above all other interests, and to advocate for public health," Phatarfod said in a statement.
"No-one should expect any less from their doctor, or from the medical profession as a whole."
Under the Act, contractors working in Australia's detention camps (both on and offshore) face the threat of two years' imprisonment if they speak out publicly about treatment of refugees and the conditions.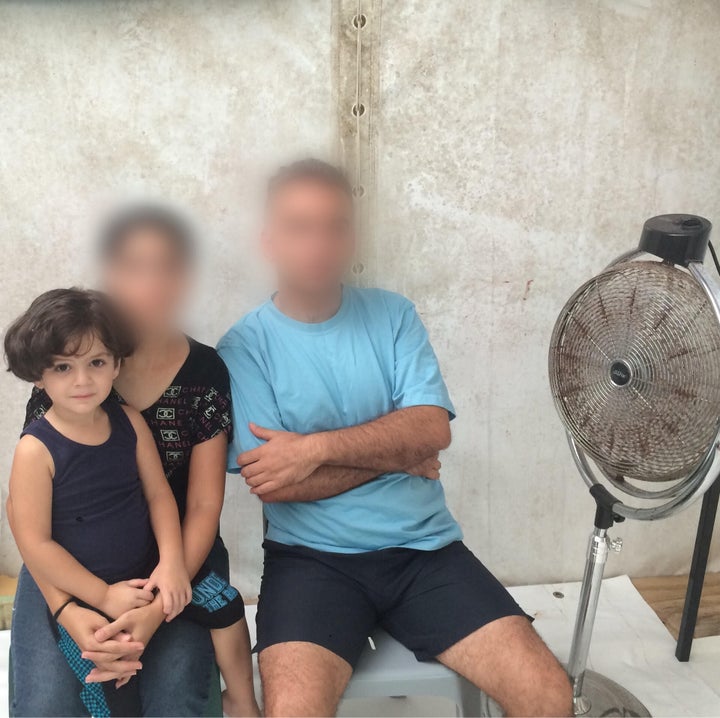 Dr Phatarfod said doctors feel they are being forced into silence about serious issues they witness.
She told the Huffington Post Australia about two children on Nauru who have been diagnosed as being on the Autism spectrum. There is also a question over whether one of the boys, whose development has declined on the island, has tuberculosis, she said.
"If he has TB that has not been diagnosed and treated, then that's going to be a public health risk for everyone at the camp," she said.
Many of the conditions in detention centres have long-term health consequences, including serious psychological damage, infectious disease, and developmental delay in children, Dr Phatarfod said.
Paediatrician at Westmead Children's Hospital, Dr Hasantha Gunasekera, visited Nauru in 2014.
On 4 June this year, he reviewed the 5-year-old boy (pictured above)'s case and issued an urgent call for both him and his parents to be "immediately brought to Australia for a multidisciplinary assessment and urgent mental health assessments".
The paediatrican noted the boy exhibited impaired speech, poor writing skills, regression -- including resorting to crawling at 4 years old -- and behavioural problems, as well as having received a positive Mantoux test for tuberculosis.
His request has so far been ignored.
In a damning letter penned on 8 July, Dr Gunasekera labelled the Department of Immigration's fly-in fly-out approach to the child's medical treatment "completely inadequate and not in [the child]'s best interests".
"The individuals who made the decision to repeatedly override the medical specialist recommendations dating back to 2014, must be identified so that their qualifications to make such decisions can be independently assessed by medical professionals," the letter stated.
Open letter regarding the Border Force Act 2015

"Today the Border Force Act comes into force. It includes provision for a two-year jail sentence for 'entrusted persons' such as ourselves if we continue to speak out about the deplorable state of human rights in immigration detention without the express permission of the minister for immigration and border protection.

"This strengthens the wall of secrecy which prevents proper public scrutiny."

"If we witness child abuse in Australia we are legally obliged to report it to child protection authorities.

"We have advocated, and will continue to advocate, for the health of those for whom we have a duty of care, despite the threats of imprisonment, because standing by and watching sub-standard and harmful care, child abuse and gross violations of human rights is not ethically justifiable.

"If we witness child abuse in Australia we are legally obliged to report it to child protection authorities.

"If we witness child abuse in detention centres, we can go to prison for attempting to advocate for them effectively. Internal reporting mechanisms such as there are have failed to remove children from detention; a situation that is itself recognised as a form of systematic child abuse.

"Evidence of the devastating effects of institutional self-protection and blindness to child abuse has been presented before the current royal commission. We are determined not to collude with a system that repeats these same mistakes.

"There are currently many issues which constitute a serious threat to the health of those in detention for whom we have a duty of care. The Department of Immigration and Border Protection is aware of these problems and has for years failed to address them adequately.

"We are aware that in publishing this letter we may be prosecuted under the Border Force Act and we challenge the department to prosecute so that these issues may be discussed in open court and in the full view of the Australian public."
Principle Solicitor from Fitzroy Legal Service, Meghan Fitzgerald, said the case will in part question whether the Act's secrecy provisions breach a health professional's constitutional freedom to engage in political communication.
"The case could not be more important. We are seeking a ruling from the highest court in Australia to determine whether doctors and nurses are allowed to advocate in the interests of their patients," Fitzgerald said in a statement.
"People need to be able to have their doctors represent their interest if they are going to survive conditions in offshore detention."
Doctors for Refugees has approximately 400 members, who are primarily health practitioners. The organisation seeks to campaign and advocate for better health outcomes for refugees and asylum seekers.