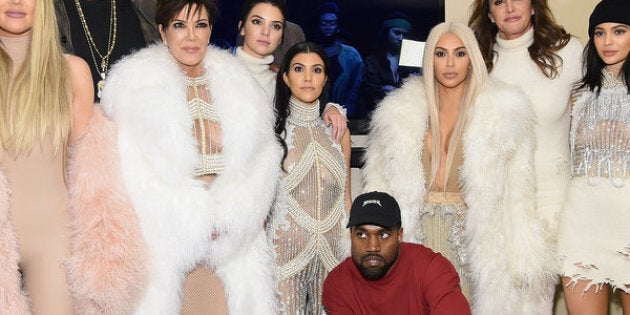 Posing alongside supermodel Joan Smalls, West appears in the first released photo wearing a shredded, studded denim look similar to his "best dressed"-winning Met Gala ensemble. The shot appears to be the first in a series, as the brand teased out a cryptic "BE READY" video just minutes after releasing the image above.
West, who recently inked a serious deal with Adidas, pretty much epitomizes the caption Balmain's creative director Olivier Rousteing typed when he posted the photo of West and Smalls. "MUSIC MEETS FASHION," he wrote.
The entire Kardashian/Jenner contingent has deep ties to Balmain, from matching family wardrobes to ad campaigns to plenty of runway shows. We have a feeling there will be plenty more for us to keep upwith in the near future.