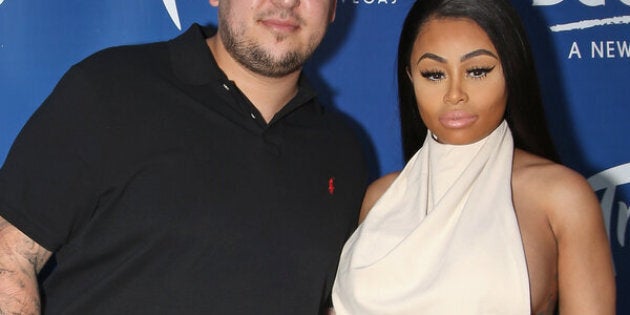 "It's hard to see Rob and Chyna actually splitting," the source continued. "Rob is looking forward to becoming a dad. It would take a lot for him to break up with her."
"Rob and her have been getting into little tiffs and Blac Chyna flipped on Rob," a source told E! News. "He was so pissed at how she spoke to him, so he deleted everything about her to hurt her."
The source added, "Rob has never cheated on her, but she is very paranoid about that from past experiences ... [They're] back in love and have spoken through their fight."
A few days before Kardashian deleted all signs of his fiancée on the photo-sharing app, he posted a video to Snapchat showing his followers scratch marks Chyna left on his arms. He also calls her a "crazy-ass psycho bitch" ― jokingly, even though that's a terrible term of endearment ― and she smiles as she reaches for the camera.