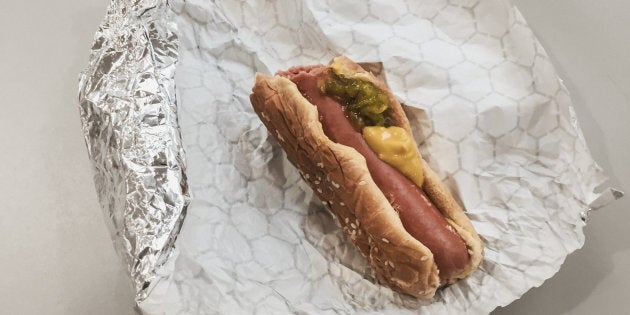 Anyone with a desk job will know how often lunch is eaten at said desk.
For those lucky ones, lunch will be colourful and delicious (and probably expensive), but let's face it -- a lot of the time our lunch is a gloopy, bland and questionable mess.
Because the internet is amazing, some geniuses collected photos of sad desk lunches and created the funny, yet horrifyingly familiar, Sad Desk Lunch Tumblr.
Seriously, if these don't instil a confronting sense of equal parts shame and hilarity, we're pretty jealous of you and your nice lunch.
Here's some anti-inspiration.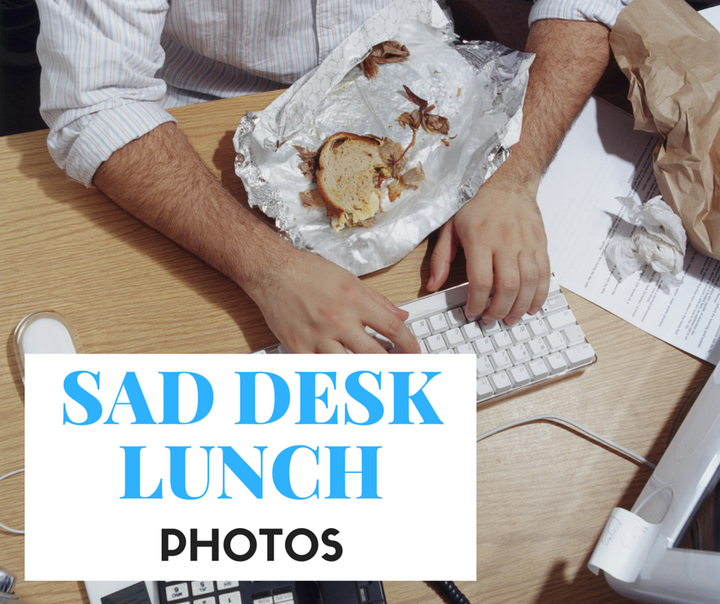 Oh boy. This is definitely not what 'brunch' is supposed to look like.
A cold steak and kidney pie sandwiched between a single bread bun. 'Nuff said.
Someone has clearly challenged themselves to '100 of the most depressing salads ever'.
Possibly best to have skipped lunch entirely.
It was nearly there, but not quite.
The commitment to this Aussie food combo is somewhat inspiring. The execution, however, is not.
We've all had a questionable looking lasagna (?) at one point or another, but whatever this is takes the cake.
No words for this utter abomination.
"Day one of healthy eating."
This one wins the most drab lunch ever in the history of lunch.
#cleaneating #paleo #balanced
Does kombucha make this okay?
"Oh, look. Cement. I might eat it now."
Who doesn't like ambiguous meat surrounded by a sea of green goop?
Chin up, it's nearly Friday.