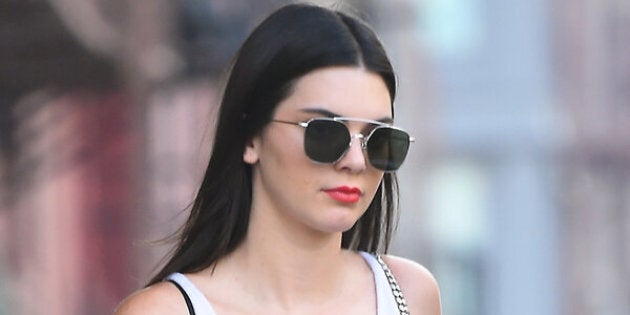 Kendall Jenner, we're not in Balmain anymore.
The supermodel/tiny top enthusiast is the star of yet another brand new ad campaign. But instead of touting couture or concealer, this time, the 20-year-old is promoting the vote.
The Independent Journal Review and Rock The Vote, a non-profit focused on getting young people involved and excited about the political process, tapped Jenner for a short video reminiscent of those ever-popular "through the decades" videos seen across the internet.
She starts the clip in a 1970's-inspired "flower power" look to mark the year 18-year-olds were granted the right to vote, and ends it in a power suit to commemorate when, the video says, "over 20 million young voters decided the outcome" in the 2008 and 2012 presidential elections.
Jenner has been vocal about her own political preferences, a pretty influential move on its own considering her 62 million followers.
No matter who you're voting for this November, let Kendall Jenner remind you how important (and trendy!) it is to vote in the first place. Check out the video above.