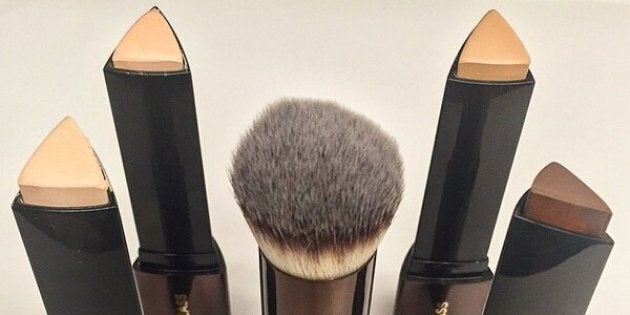 When the weather is sunny and gorgeous, the last thing you want to do is spend more time than you need to inside, putting on your face.
You're an on-the-go person with things to do and people to see.
We're currently obsessed with the new Hourglass Vanish Seamless Finish Foundation Stick ($46), which is both a foundation and a concealer. It's basically made for people who are always in a rush.. Like us.
Hourglass says the product has an "unprecedented concentration of pigment," which, after trying it, seems pretty legit. The coverage is definitely medium to full, depending on how much you use.
Because it comes in stick form, it's sort of like a crayon on your skin ― you can control how much coverage you want based on swipes and pressure.
See more product reviews from HuffPost:
The texture on these babies is also a dream. They go on like a cream and blend like a liquid. They're very easy to spread like most other foundations, but the shape allows for the use of angles to get great coverage on smaller spots and dots ― like the inner corners of your eyes (bye dark circles and hyperpigmentation, byeee!).
We tried four of the shades (Alabaster, Vanilla, Beige, and Espresso), but the sticks come in 26 gorgeous shades. The abundance of colors makes this an ideal product for contouring, too.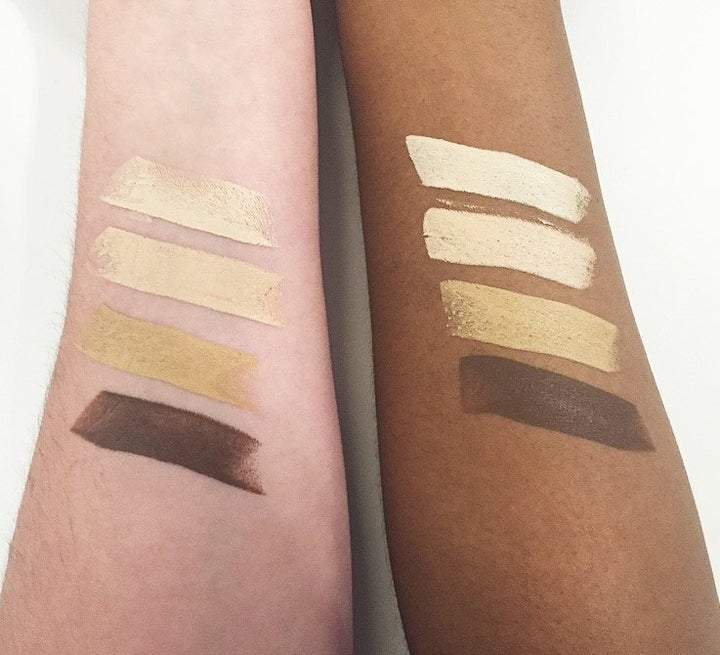 Another thing we love: the triangle shape is just SCREAMING for us to swipe it under our cheekbones for a perfect shadow.
See?
Hourglass also sells a Vanish Seamless Finish Foundation Brush to use in conjunction with the sticks. Like the stick, the brush is also $46 and we tried it ― it does do a great job at blending. But we found that we liked the finish from using our fingers/a dampened Beauty Blender just as much.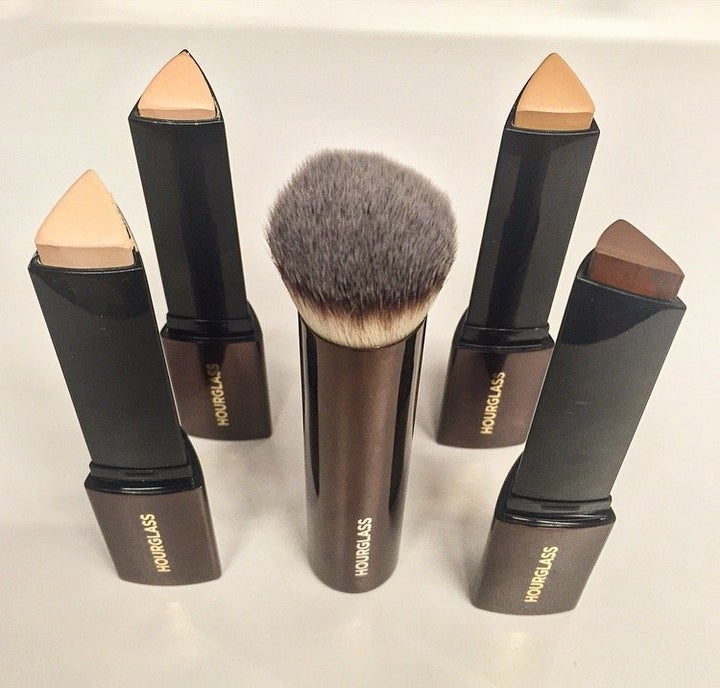 All hail two-for-one products. You make our lives so much easier.