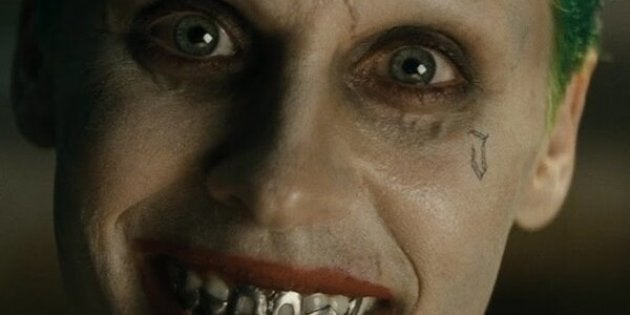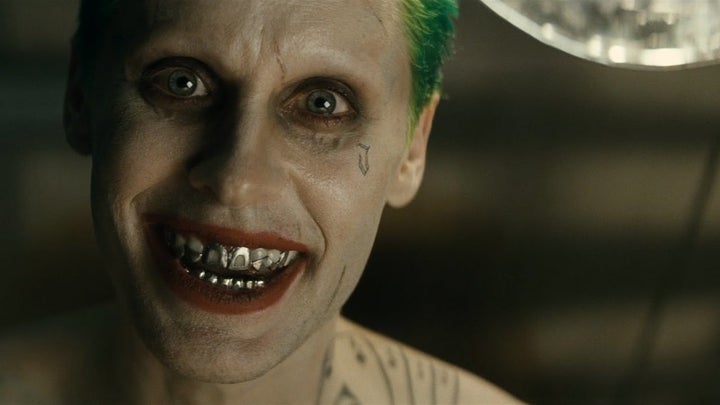 It looks like the joke's on us.
Up to this point, the new "Suicide Squad" movie has been shrouded in mystery. SHROUDED, I say!
With that mystery comes fan predictions, and there's one in particular that's been getting a lot of attention.
The most popular "Suicide Squad" theory posits that the Joker used to be Robin.
Warner Bros. apparently already confirmed that the Robin suit seen in "Batman v Superman" used to belong to Jason Todd, and in the comics, Todd does go on to become a villain. So this had people thinking.
Evidence that Joker used to be Robin includes apparent bullet holes in the Robin suit lining up with those on Joker in promo images for "Suicide Squad," and there are even some quotes in "Batman v Superman" that add support.
In the movie, Batman says, "How many good guys are left? How many stay that way?" This line is shown in the trailer over the scene where Batman looks at the Robin suit.
What more evidence do you need, right? Fire the canon! Let's call this a fact!
But not so fast. Director David Ayer is here to kill our dreams clear things up. Thanks, dude! When asked for the most ridiculous rumor he's heard about the film, Ayer told WSVN-TV, "That the Joker is Jason Todd."
"It ain't the case. He's not," he said.
Noooooooo!
Wanna know how we got these emotional scars? It's all Ayer's fault.
You shouldn't be too disappointed, though. The movie looks better with every promo. Plus, as MTV points out, in "Batman Beyond: Return of the Joker," another Robin, Tim Drake, does go on to become a version of Joker.
So there is still a little chance that Joker is a former Robin. He just might be Tim Drake and not Jason Todd. We'll know for sure when "Suicide Squad" hits theaters Aug. 5.