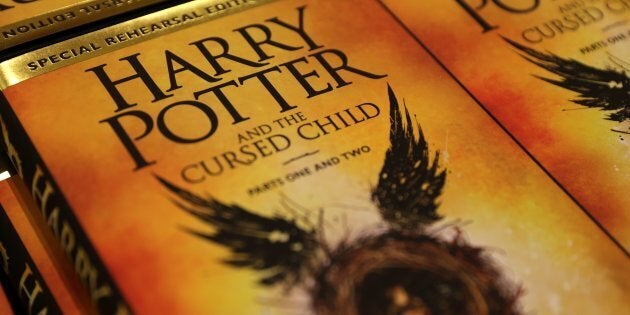 Harry Potter mania is once again gripping Australia as the eighth installment in the hugely popular fantasy series goes on sale.
Eager customers packed bookstores on Sunday morning ahead of the release of Harry Potter and the Cursed Child, which officially hit the shelves at 9am.
Some of those waiting to get their hands on the keenly-awaited book queued from the early hours of Sunday.
The Aussie release is part of a simultaneous worldwide launch. You can follow it live here.
The latest installment comes nine years after publication of the last novel in the best-selling series about the boy wizard.
This release is a script version of a sold-out London play based on an idea by the series' creator J.K.Rowling.
The play is set 19 years after Harry Potter and the Deathly Hallows and is said to feature an adult Potter on the staff of the Ministry of Magic.
Rowling has said this will be the last entry in the beloved franchise.
Pre-orders for the script book reportedly already exceeded 11,000 in Australian Dymocks stores this week, suggesting it will be another big hit.