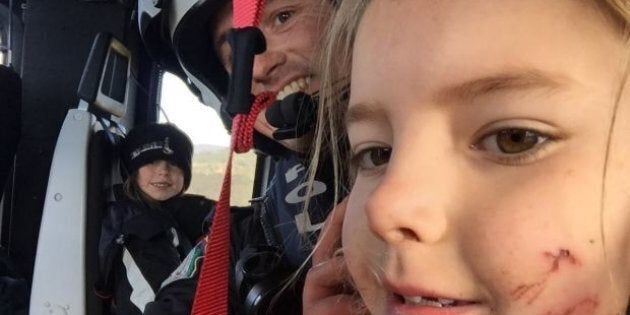 Two girls who went missing from a campsite in western NSW have been found alive and well following an extensive search, and will be nominated for bravery awards.
The 7-year-olds were camping with their family about 25 kilometres north of Orange when they disappeared about 4pm on Saturday afternoon.
NSW Police media confirmed in a statement that the girls were located about 11:30am on Sunday and were winched to safety. They have now been taken to Orange Hospital for medical checks.
Speaking to the ABC, NSW Ambulance Chief Inspector Rhys Dive said the girls would be put up for awards.
"They are two amazing young girls who are super brave and really good friends," he told the ABC.
"We will be nominating them for a NSW Ambulance Star Award for their bravery and looking after each other."
"They spent the night in the bush last night together, they managed to stay together, it would have been scary for a grown up, let alone two young seven year olds."
The girls and their family had been exploring bush tracks in the area and the young pair had been climbing nearby hills. They were last seen on the opposite bank of a fast flowing creek.
The family started a search and then an adult contacted authorities after travelling some way to get mobile reception.
An official search for the missing children started about 6pm but had no initial success in locating the youngsters.
The search was scaled up on Sunday with the SES, Rural Fire Service, flood boats and a police helicopter involved.
"It's an old gold mining area that is a popular recreation area for bushwalkers. A lot of people go there," Cr Gosper said.