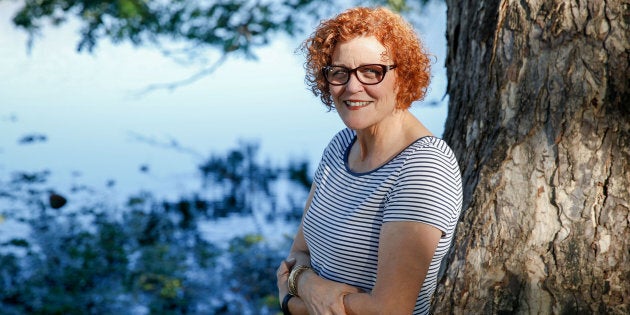 The final outcome of the 2016 federal election could be decided in court, with Prime Minister Malcolm Turnbull left to govern with a majority of just one seat following Labor's 37 vote win in the Queensland seat of Herbert.
The Australian Electoral Commission declared the seat for Labor after a recount put Cathy O'Toole ahead of Liberal National MP Ewen Jones by 37 votes.
I would be agreeing with it if we did take it to the Court of Disputed Returns
Outgoing MP Ewen Jones conceded on Monday but said he would agree if the party decided to challenge the result.
"The decision on whether we mount a court challenge to the Court of Disputed Returns is a decision of the party but I would be agreeing with it if we did take it to the Court of Disputed Returns," he told reporters on Monday.
"37 votes, a number of anomalies in the count that we believe that would mount a significant challenge and would mount a reasonable request to the court to sit there and say a new election should be held.
Distribution of preferences finished in Herbert short time ago. Final margin ALP wins by 37 votes. AEC to declare seat this week. #ausvotes

— AEC (@AusElectoralCom) July 31, 2016
"[O'Toole] is the member for Herbert. She is the member for Herbert. As soon as the seat is declared. We'll be leaving here now, cleaning out the office and making it as easy as possible for her to transition into the role," Jones said.
The party has 40 days from the time the writs are returned to make its decision to bring the matter to the court of disputed returns. A recount is triggered if there are fewer than 100 votes between two candidates.
How about that... The sun did come up. Life goes on. All the best everyone. #auspol

— Ewen Jones MP (@EwenJonesMP) July 31, 2016
The result leaves the Coalition with 76 seats in parliament, with Labor holding 69 and a cross bench of five.
Once a Speaker is chosen, Turnbull will theoretically have 75 MPs in the lower house and a governing majority of one, the slenderest governing majority since Julia Gillard's government in 2010.
He could however approach a crossbench MP to fill the spot.
But a slim majority could also leave the Coalition backbench harder to govern.