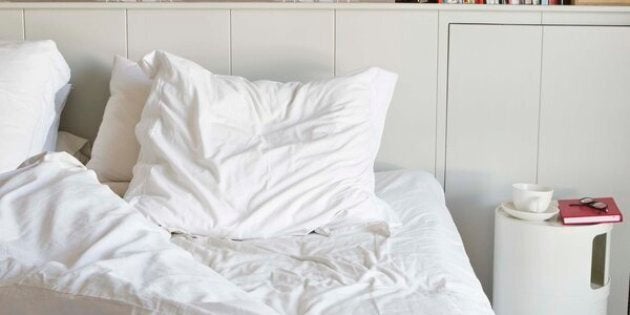 Creating the ideal bedroom for maximizing your sleep isn't just about a finding the right bed and pillows. Rather, it should include reflections of who you are.
As part of the Angie's List sleep sanctuary contest, lifestyle and design experts Carter Oosterhouse, Jennifer Bertrand and Mandi Gubler created their versions of the perfect bedroom for sleep. The designers used five tips from Arianna Huffington's book, "The Sleep Revolution," to provide their clients with a space conducive to a good night's sleep.
The experts focused on eliminating technology and blue lights, keeping the temperature cool, filling the room with personal objects and making the space comfortable.
Check out the beautiful spaces in the video above.
This video was produced by Alex Kushneir