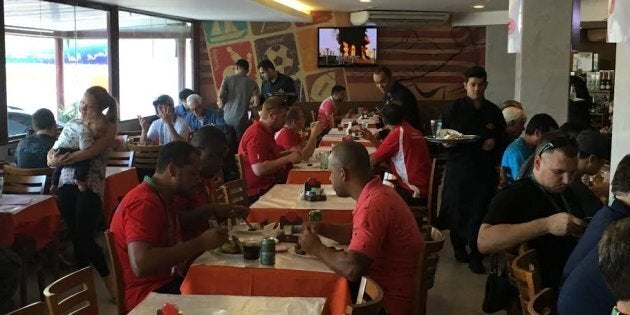 Locals sneer at the very thought of eating there. Everything on the menu tastes way too salty. But the Norte Grill Churrascaria on Avenue Embaixador Abelardo Beuno is the happeningest little restaurant in the whole of Rio right now.
They say in real estate that it's all about location, location, location. The old adage clearly applies in the food business too. The Norte Grill (whose name translates as North Grill Steakhouse) is located directly across the road from Rio's shiny new Olympic Park precinct. And boy, is it busy right now.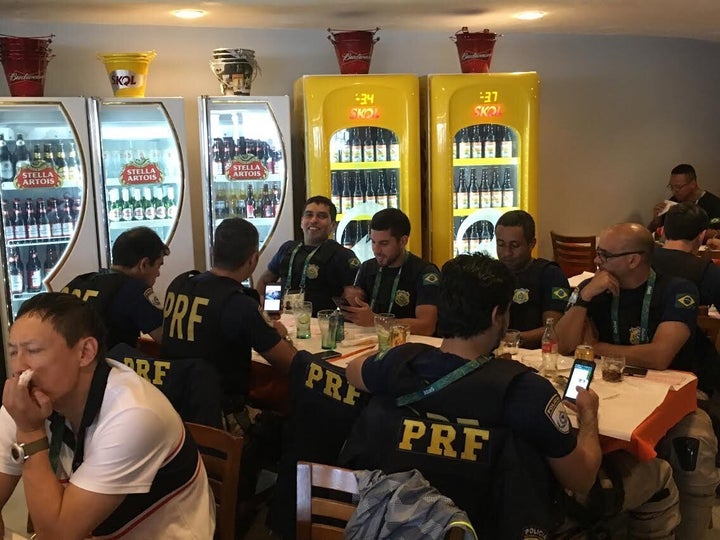 As the Rio 2016 Olympic Games approach, hungry hordes of journalists, team officials and security staff are descending on the Norte Grill at all hours, seeking something a little more authentic than the bland, mostly western food in the Main Press Centre and nearby hotels.
The restaurant offers an all-you-can-eat service, which Brazilians call a "rodizio". Pile up your plate, weight it, and away you go. An average plate costs about 60 Reais (that's the plural form of Brazil's Real currency). That translates to about $20 U.S. There's a whisper that the restaurant has jacked up prices to cash in on the Olympic influx, a rumour this reporter was unable to verify.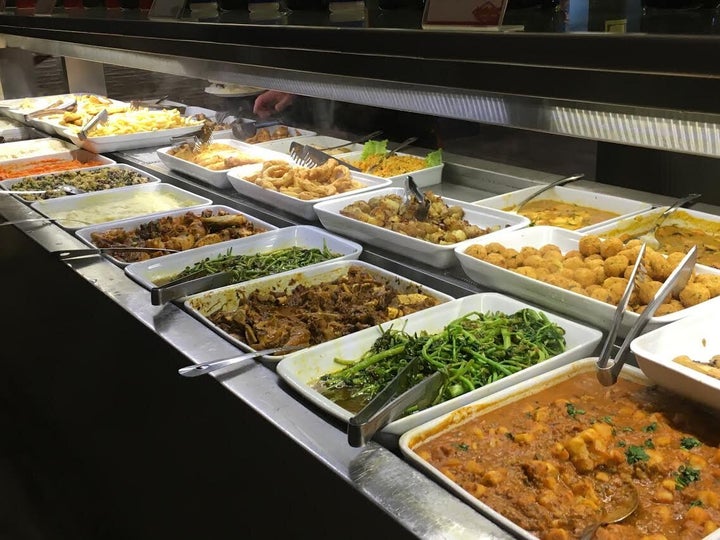 What we can confirm is that you won't die from lack of choice at the Norte Grill. Much of the food looks familiar. And some is very, very Brazilian. There are the obligatory "bolinhos" (little balls), which you can also buy in the hot food section of Brazilian supermarkets. These are balls of bacalhau (a dried salted cod also popular in Portugal). They're basically little bombs of salt, with a touch of fish thrown in. And more salt.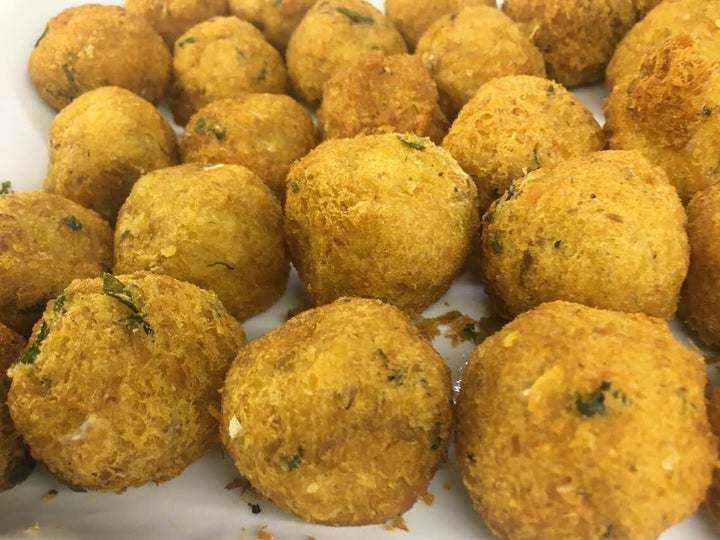 This stuff is good. It's feiojada, a traditional Brazilian black bean stew. They often also add beef and/or pork, but this is the vegetarian option. It's definitely the best thing on the menu. More, please.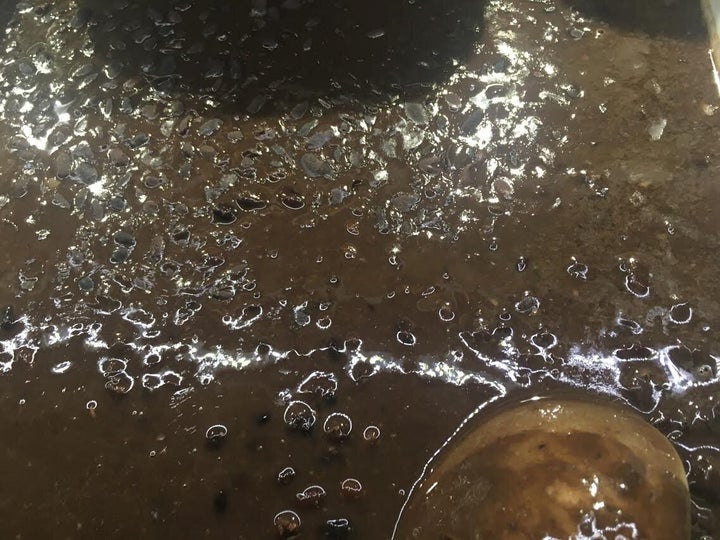 Norte Grill also has a sushi bar, a Churrascaria serving a selection of hot roast meats, a salad bar and every deep fried thing you've ever dreamed of. That guy eating alone by the window is probably a heart surgeon awaiting his next patient.
This is not high Brazilian cuisine. Typical yes, but fancy, no. The locals who decline to eat here say there are much better examples of rodizio-style food the city. But the vibe at the Norte Grill right now is worth three Michelin Stars. Citizens of the world here are united by that great universal commonality: hunger.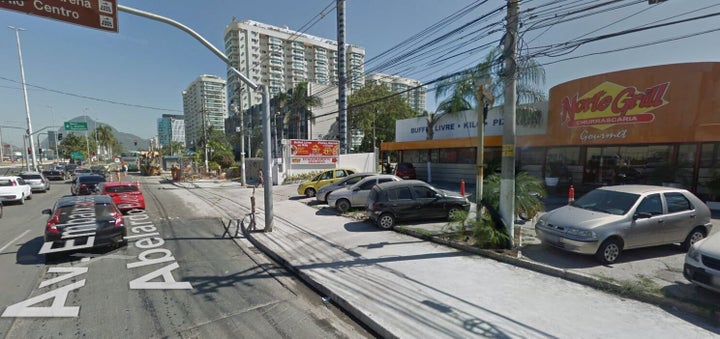 There's a feeling of the world coming together here at the Norte Grill, and isn't that what the Olympics are supposed to be all about?