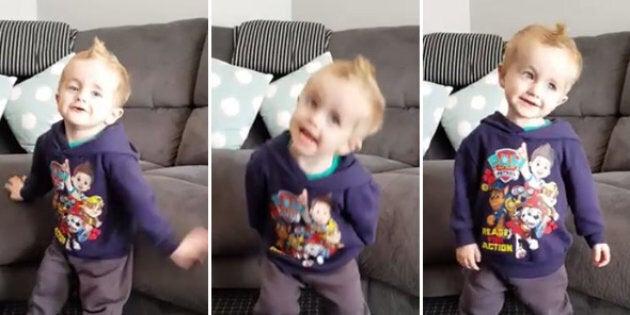 This little two-year-old boy is doing a happy dance because he's putting on weight.
Ethan Fenn has a rare genetic metabolic disease called Cystinosis -- he's one of 37 people diagnosed in Australia and about 2000 cases worldwide.
It's people like Ethan who benefit from funding raised by Jeans for Genes day on Friday, August 5.
Mother Amanda Fenn said Ethan was not quite one when she realised something was wrong.
"As our fourth child, we sort of knew what to expect as a normal child would grow and the milestones they hit. I knew there was something different, something wrong," she said.
What is Cystinosis?

Cystinosis is a rare genetic disease which causes a buildup of amino acids and cystine around vital organs.

It slowly destroys the organs in the body including the kidneys, liver, eyes, muscles and the brain.

If left undiagnosed and untreated, the results can leave a child with kidney failure at age nine but with treatment, that can be pushed back to about age 20.
"I had no idea what Cystinosis was, never heard of it and I thought a bit of antibiotics will fix him. It wasn't until I actually looked up what Cystinosis was, and that's when our lives changed."
One of the effects of the disease is a difficulty to gain weight so he had a 'gastrostomy button' implanted, which allows food to go directly to his stomach.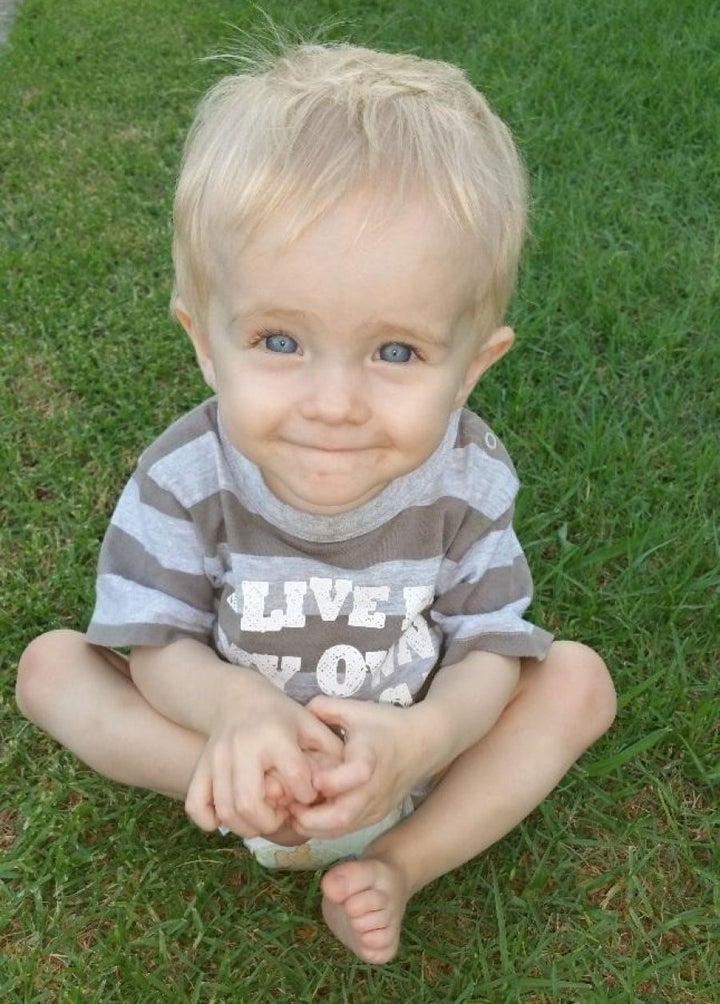 "We're still learning about it, but considering, he is doing really well. We always stay positive and look on the bright side, and now every time Ethan gains a kilo, he gets to eat a chocolate cake."
Jeans for Genes day fundraises for the Children's Medical Research Institute to help research genetic conditions, birth defects, epilepsy and childhood cancers.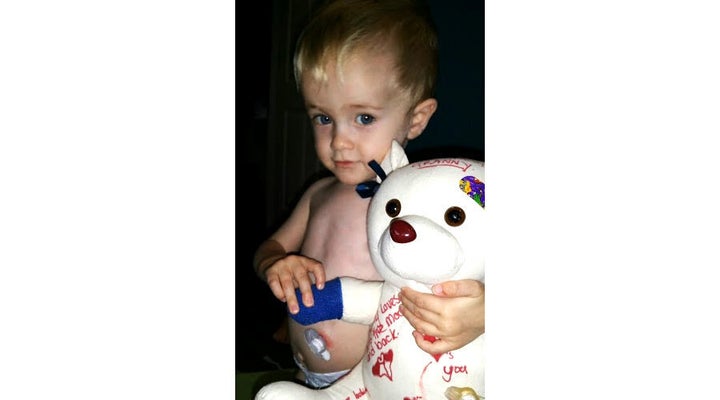 To donate, text 'jeans' to 1997 6484 and $5 will automatically be added to your phone bill and the donation will go straight to Jeans for Genes.