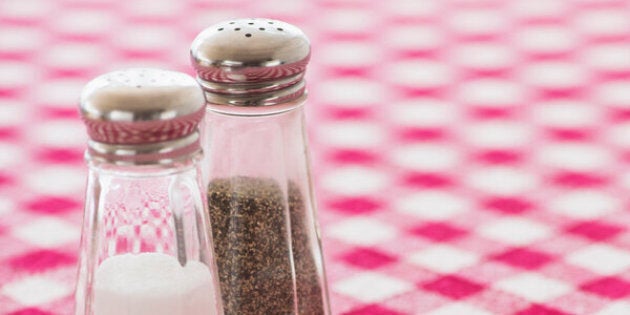 Have you ever wondered why salt and pepper are always paired together? The use of salt makes sense ― it brings out the natural flavors in our food ― but pepper doesn't serve the same purpose. So how and why did it get chosen to be a dynamic duo with salt? It's largely thanks to picky eater and French king, Louie the 14th.
PBS's It's Okay To Be Smart delves into the history of the popular salt and pepper pairing in this video below ― and it is fascinating. Turns out, we might be able to blame Louis XIV for pepper's popularity.
There's no denying that at this point on the culinary timeline, our palates appreciate salt and pepper paired together. Case in point: Italy's darling pasta recipe cacio e pepe. To celebrate the union of these two seasonings, we rounded up some of our favorite salt and pepper recipes for you below.