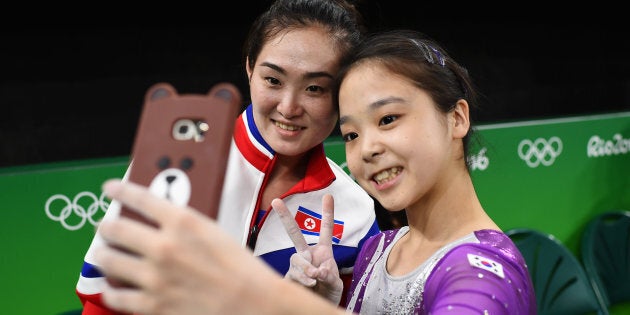 It may just be a selfie, but a friendly photo snapped between a South Korean and North Korean gymnast is being lauded as the definition of Olympic peace.
South Korean gymnast Lee Eun Ju and and North Korean gymnast Hong Un Jong may both live on the same peninsular, but the long-running Korean conflict means their homelands are divided by a DMZ with walls and armed guards.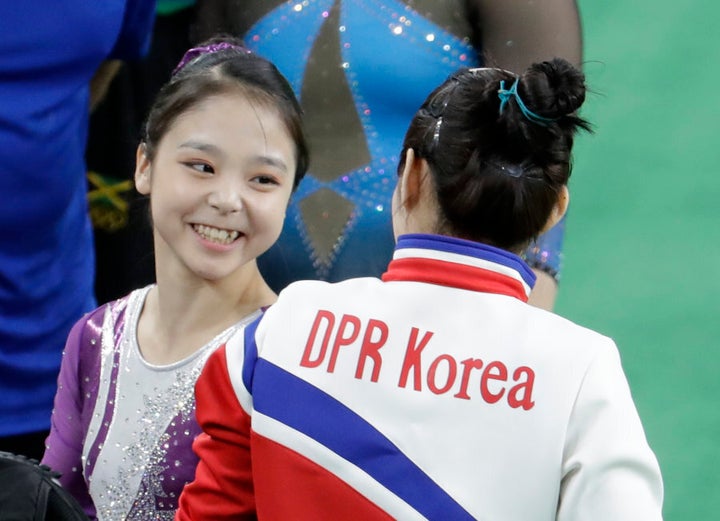 Yet while preparing to compete, the two were seen to be chatting happily and taking photos.
In 2014, Un Jong and U.S. gymnast Simone Biles were friendly at the Olympics, once again showing people are people, no matter where you come from or what your leader believes.