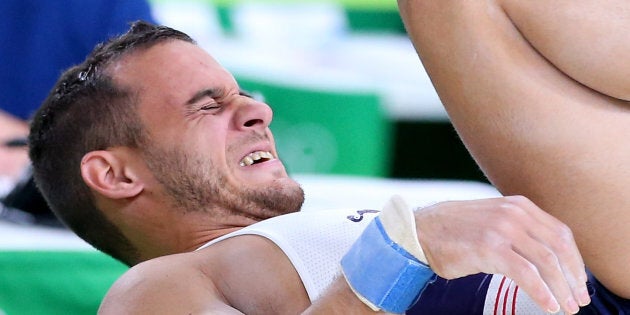 Moments later as medics were taking him to an ambulance via stretcher, they flipping dropped him. Have a look.
Said horrifically broke his leg while landing a vault move during the men's gymnastics qualification session.
We'll show you the photos, but if you're eating or have a particularly strong gag reflex, it might not be for you.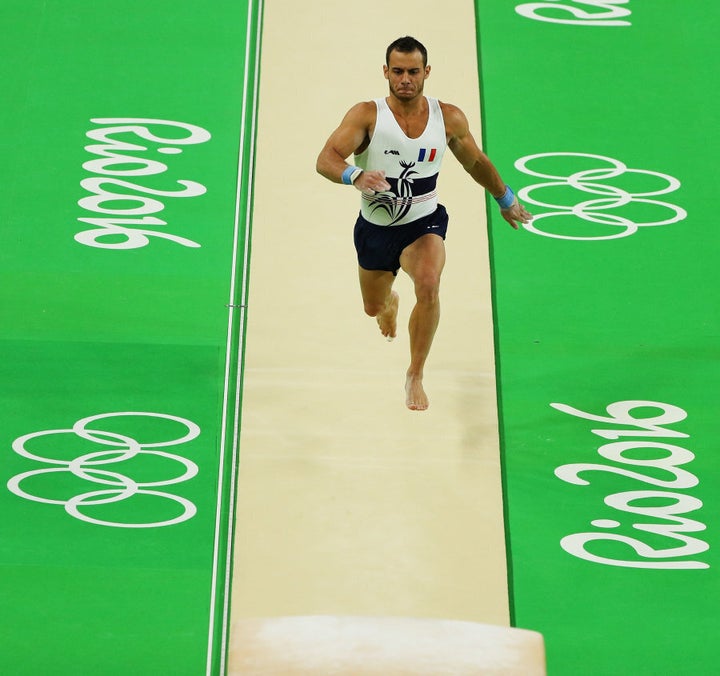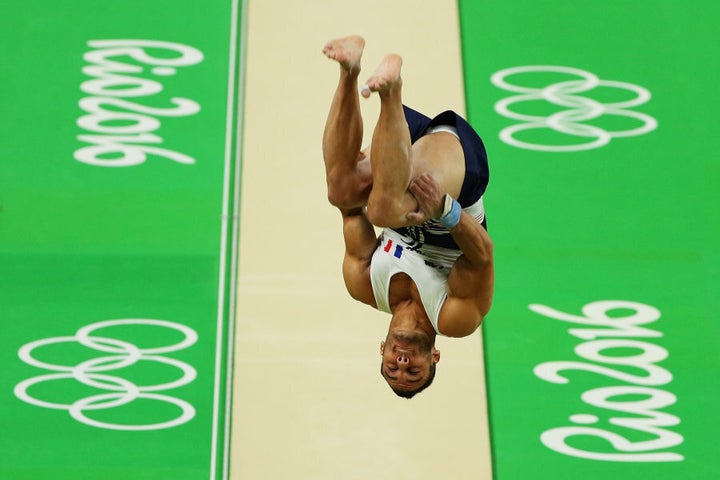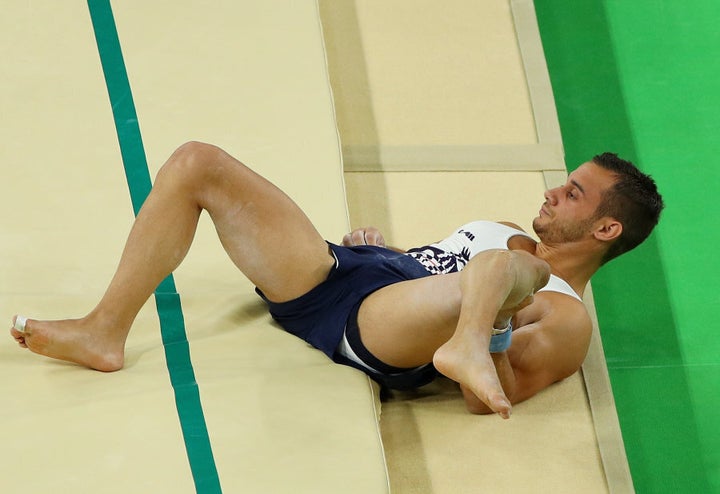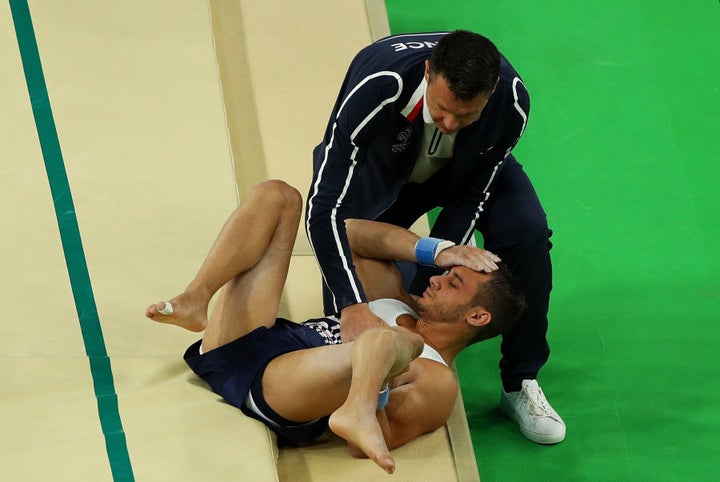 Despite the terrible day, Said posted a video from his hospital bed in relatively high spirits, saying he had open tibia and fibula fractures.
"The operation went very well and I can be back on my feet quite soon, relatively," Said said.
"I will be going back to the arena soon to cheer on my friends because the competition hasn't finished yet. And I can add to the support with my blue, white and red cast.
Now that's a man who deserves a medal.