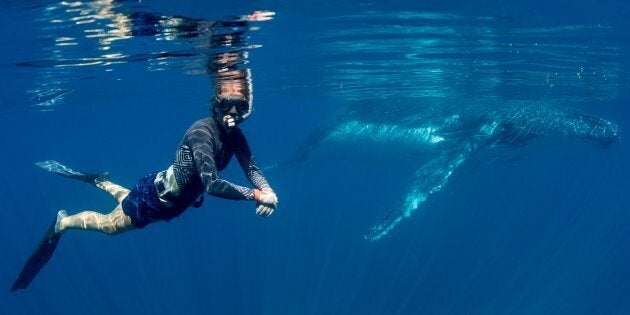 It's only been a week since a trial began allowing people to swim with humpback whales in Western Australia and already the photos and videos being shared are unbelievable.
The four-month trial started in August, allowing for 11 tour operators at Coral Bay and Exmouth to take groups of five into the water with the whales as they make their annual migration south.
Environment Minister Albert Jacob said 200 people booked in the first week. These are some of the photos and videos they've captured.
The trial will continue until November.