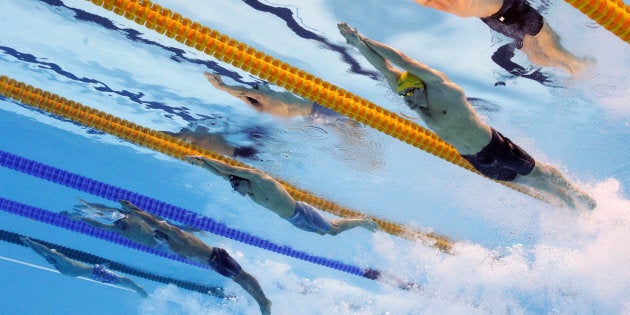 Here's the deal. Five into four doesn't go. And what that means is, Australia has to pick four of its five 100m specialist swimmers to contest the 4 x 100m freestyle Rio Olympics relay, which takes place at 12.54 pm on Monday (AEST).
Australia finished third fastest in heats overnight in Rio. But Cameron McEvoy -- who will start favourite in the individual 100m event later this week -- had a rest. McEvoy now obviously slots back into the team. But who departs to take his place?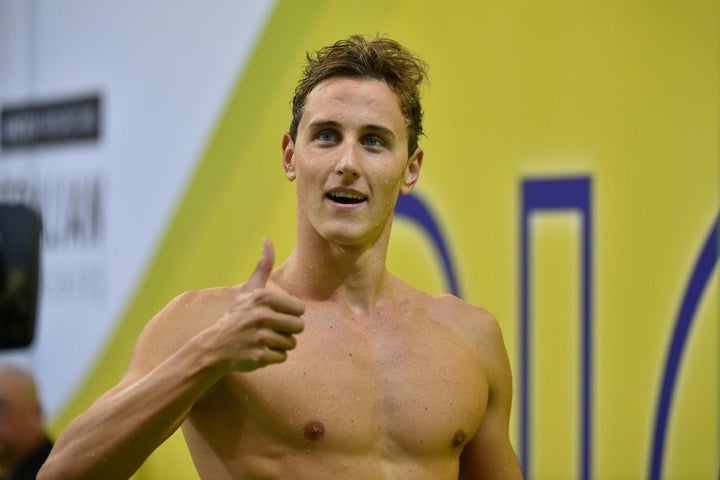 And could that man be the former pin-up boy of Australian swimming, James Magnussen?
The four men who swam in the heat overnight were Magnussen, Kyle Chalmers, James Roberts and Matthew Abood. Their times for their respective 100m legs were as follows:
Pencil in Chalmers as a certainty. The 18-year-old from Port Lincoln in South Australia is an absolute beast. He could yet challenge McEvoy and the rest of the world for the individual 100m crown.
So it comes down to the other three.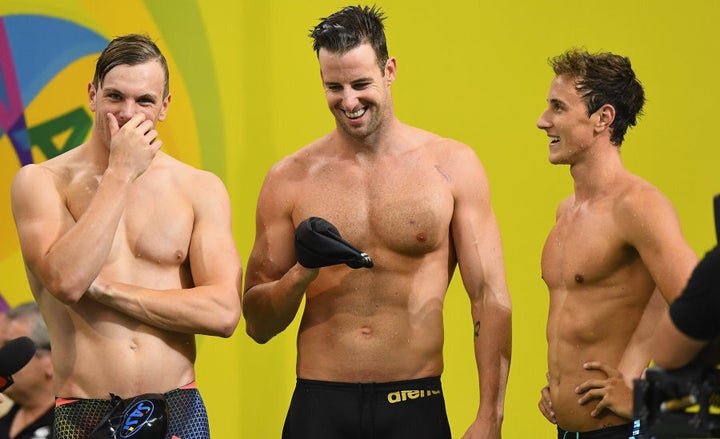 But who?
Ignore the fact that Magnussen swam half a second slower. That's because the first swimmer's reaction time always adds half a second or so to their time compared to the reaction times of the other swimmers (who have the visual cue of an incoming teammate rather than the audio cue of the gun).
Magnussen will almost certainly get a run. Which means Abood or Roberts will be the unlucky one to miss out as the team chases redemption for London, where they were fastest in the heats but missed the podium in an awfully disappointing final.
But realistically, after Chalmers and McEvoy, there's barely a tenth of a second separating the other three. It could be any of them.
When will we know?
The team is normally named right on the deadline of an hour before the race, which is 11:52 AEST. We''ll post the news right here.
One more piece of good news
Whoever misses the final still gets a medal. As long as you've swum the heats as part of the relay, you get full medal privileges.