Living in the Western world, it's easy to forget how dangerous the process of childbirth actually is. For us, it's an occasion marked with gender-themed cupcakes and champagne rather than the fear of infant mortality: a reality which is faced on a daily basis by many of those in developing countries.
Without meaning to scare the heebie jeebies out of any expecting mothers out there, here are some sobering facts:
Currently, every 103 seconds a mother dies in pregnancy and childbirth.
In Nepal, a woman dies due to preventable complications of pregnancy or childbirth every eight hours.
Globally, 2.9 million babies don't reach their first month of life because they don't have access to basic health care.
Every hour, two Nepali newborns take their final breaths, the majority being less than a day old. ​​​​​​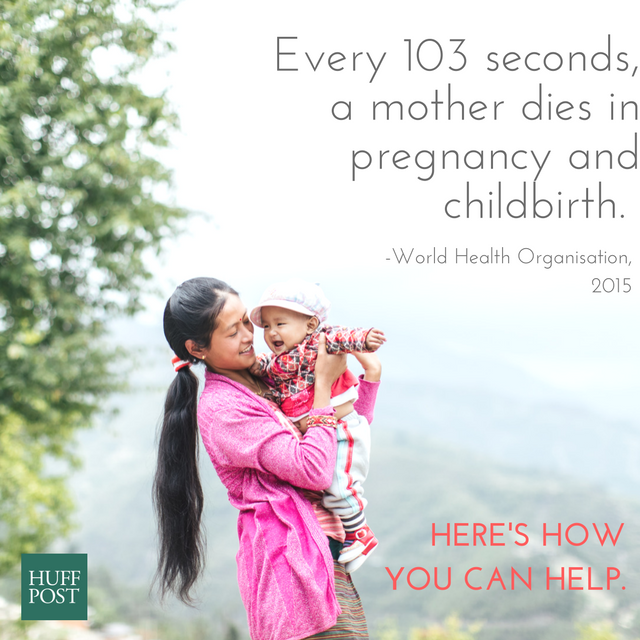 It was these statistics that made the next venture for the Aussie social enterprise Thankyou (you may already be familiar with their water, food or body care products) an easy decision.
"Expanding into baby products was definitely something we have had our eye on for a while, mainly due to the shocking statistics," co-founder and director of Thankyou Group, Justine Flynn, told The Huffington Post Australia.
"I heard about the number of babies that don't make it through their first month of life when I myself was pregnant. We were already really deep into the process of making the Thankyou baby range, but going through the whole journey of pregnancy without having to carry that fear that my baby wouldn't make it through the first month of its life -- you know, it really wasn't even a concern or fear for me -- really put what we were doing in perspective.
"In launching the Thankyou baby range, we're hoping to see those statistics drop."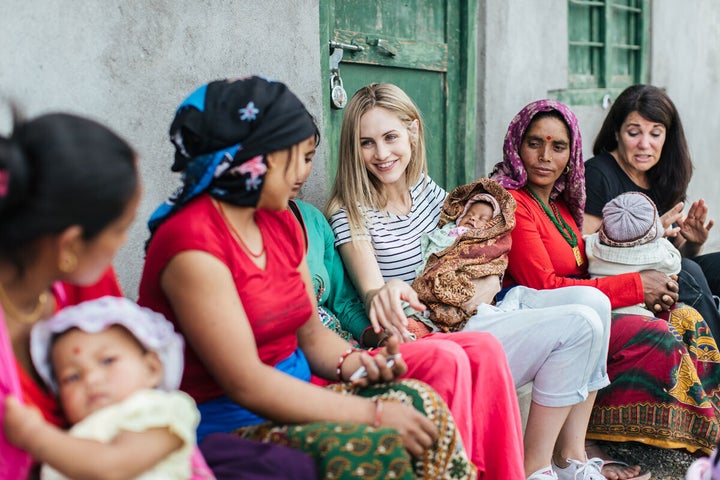 The range includes a variety of baby care products such as shampoo and nappy balm, as well as nappies themselves.
"We were mainly looking at a baby body care range due to the fact we already had our head in the body care space and knew that it was an easy transition, so to speak," Flynn said of developing the products.
"We weren't, to be honest, really looking at nappies to start with because we know how complex they are and how risky they are.
"What we didn't realise is there are around 40-something points of improvement in a nappy. Once we knew that, we thought, 'look, we could maybe make some improvements' and so we worked with some specialists in the industry to come up with a product we are really very happy with."
Like the rest of Thankyou's products, 100 percent of the profits will go to where they're needed; in this case, toward funding child and maternal health programs. You can also track exactly where the proceeds of an individual product goes using Thankyou's impact system.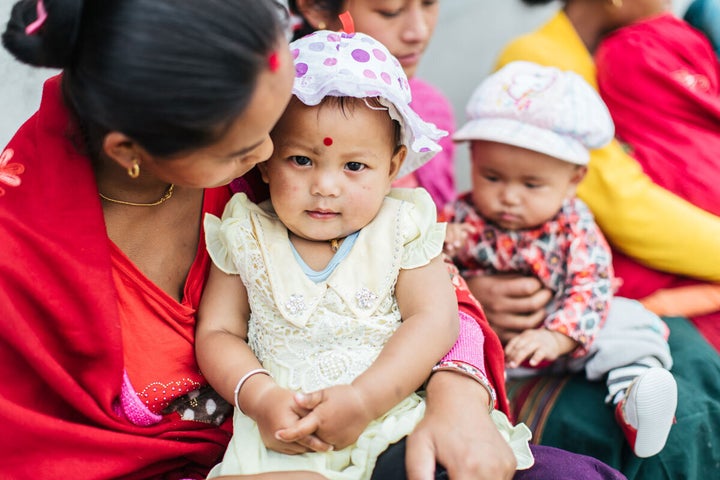 "Every product has a unique code, and this can be used to track your product's impact," Flynn said. "You can put your code in and our impact tracker will show you what project it has been assigned to fund, what the problem was and what we believe the solution is. It will even show you GPS coordinates.
"If you go one step further and enter in details such as your email address, it will actually come back to you with a report afterwards telling you how the project went. Sometimes it could take up to a year or a year and a half. By that point, you have probably forgotten about the product you bought but we haven't."
For the baby range, the decision to focus on Nepal in particular came about after Thankyou heard about One Heart World-Wide, a nonprofit organisation already working throughout Nepal to deliver access to lifesaving maternal and neonatal healthcare.
It was an incredible experience to see a birth for real. There was literally no way for that baby to come out safely. If it wasn't for the doctor being there... the midwife wouldn't have been skilled enough.
"One Heart has this holistic approach and their work includes everything and everyone from the government to mums in the actual local communities," Flynn told HuffPost Australia.
"Because Nepal is so spread out across hills and mountain regions, getting to a hospital can be extremely tricky, not to mention the existence of cultural rituals which can discourage women from seeking medical assistance.
"One Heart are working towards establishing birthing clinics in every village [so mothers don't have to travel as far] as well as educating the community to understand the need for safety.
"We went over [to Nepal] before we even started developing the range to see their work first-hand, and it was amazing. Since they have been up and running, there have been zero maternal deaths [in the places they are operational]."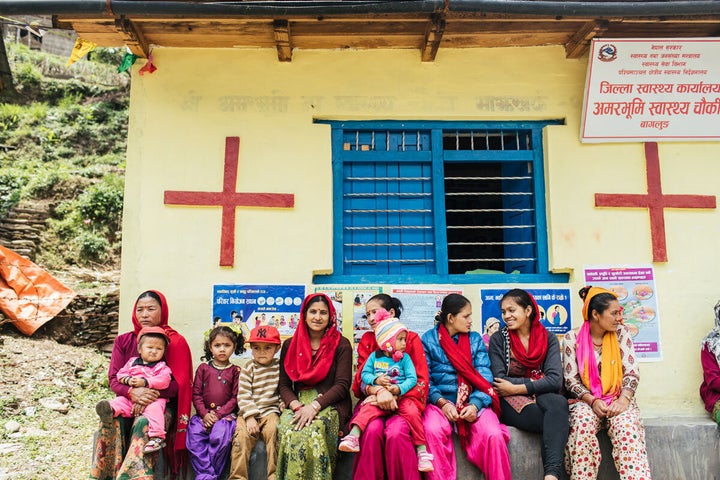 While in Nepal, Flynn had the "incredible privilege" of assisting a woman giving birth in one of One Heart's birthing clinics.
"It was an incredible experience to see a birth for real," Flynn recalls. "It was very overwhelming.
"While the clinic was very basic, it had everything you need. They were obviously lacking the things we have in Australia like an ultrasound machine and the ability to do a C-section is out of the question.
"This lady that was giving birth actually had a really complicated birth in that the baby had what you call a facial presentation. There was literally no way for that baby to come out safely. If it wasn't for the doctor being there... the midwife wouldn't have been skilled enough.
"They would have tried to get her to a hospital but in all likelihood she would have died on the way. Because via stretcher, they wouldn't have gotten her there in time.
"To cut a long story short, this birth, when the baby came out, he had his cord wrapped around his neck three times. This was quite confronting again as we didn't think he was alive. Eventually, with the doctor manipulating his chest and so forth, he started breathing and after that he then started crying so it all ended very well and very happily which was amazing.
"It really drove home how complex childbirth is. And that everyone deserves the right to have skilled attendants close by."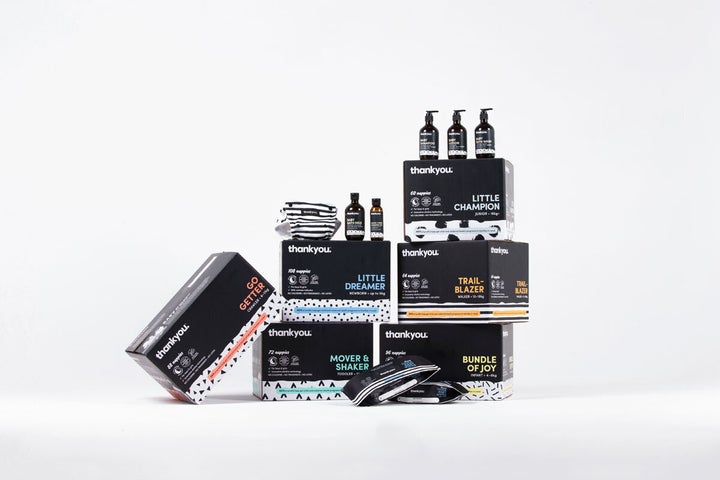 The new Thankyou baby range will now be available at Coles (nappies), Woolworths (baby body care), Priceline (baby body care) and Baby Bunting (baby body care). Ritchie's will stock the nappies in September. The modern cloth reusable nappy and select products will be available for pre-order online at www.thankyou.co.
You can find out more about Thankyou's trip to Nepal here.