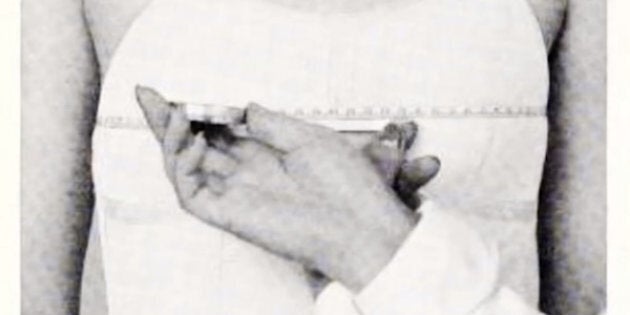 It's a frustrating exercise many women know all too well. You walk into a clothing store and pick up an item in your usual size. But when you step into the dressing room, there's something amiss. The item is either way too small or weirdly enormous. "What's wrong with my body?" you may ask yourself.
The answer is: absolutely nothing.
Women's clothing sizes simply "don't make sense," according to this Vox video. In fact, it turns out the size listed on your clothing tag is almost completely arbitrary.
First there's the issue of "vanity sizing," or the phenomenon of retailers manipulating the size on clothes.
"Vanity sizing was done as a marketing tool. I don't think it's done as a marketing tool anymore. I think it's done because the women are getting bigger, and we're just addressing that," said Lynn Boorady, chair of the fashion and textile technology department at SUNY Buffalo State, in the video. "The original sizing charts never had sizes 0 and 2. Now we select sizes 0 and 2 because the sizes are getting smaller and smaller and we're getting larger and larger but we're also adding at the other end."
A size 8 in 1958 is equivalent to a modern size 00, data obtained by The Washington Post shows. A size 12 in 1970 is similar in measurement to a size 0 today.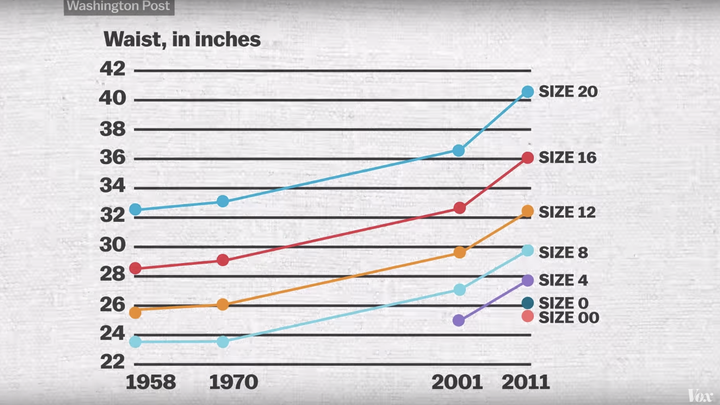 Women's clothing sizes have had a thorny history, according to Vox.
When the U.S. government attempted to create a standardized system of sizing for women's clothes in 1939, officials used the measurements of only white, mostly poor, women.
It was "not a very diverse group of women and that's what we started with," Boorady said.
Today, women's sizing is no less problematic.
But Boorady said it's important not to sweat it.
"It's not you, it's the industry. It's not women's bodies, we're fine the way we are. They're just random numbers. They don't mean anything," she said. "If you don't like the size, just cut it out of your clothes."