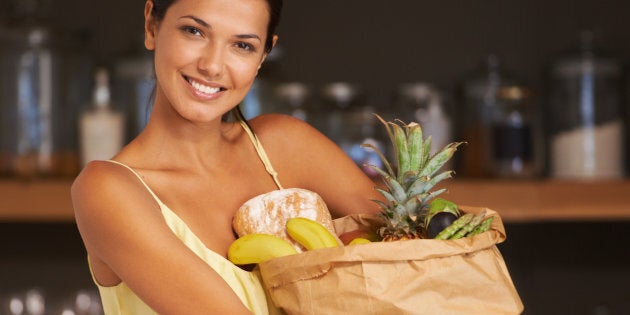 Whether you're stocking a new kitchen or in need of a bit of inspiration, taking a little look into someone's pantry and fridge is an oddly satisfying (and effective) way to get excited about food and cooking.
To help get some healthy food and cooking inspiration, The Huffington Post Australia asked four health experts to share what ingredients they always have in their kitchen.
These ingredients are simple, fuss-free and affordable, because food should be just that.
That's right, you don't need $50 bee pollen to have an awesome pantry and fridge.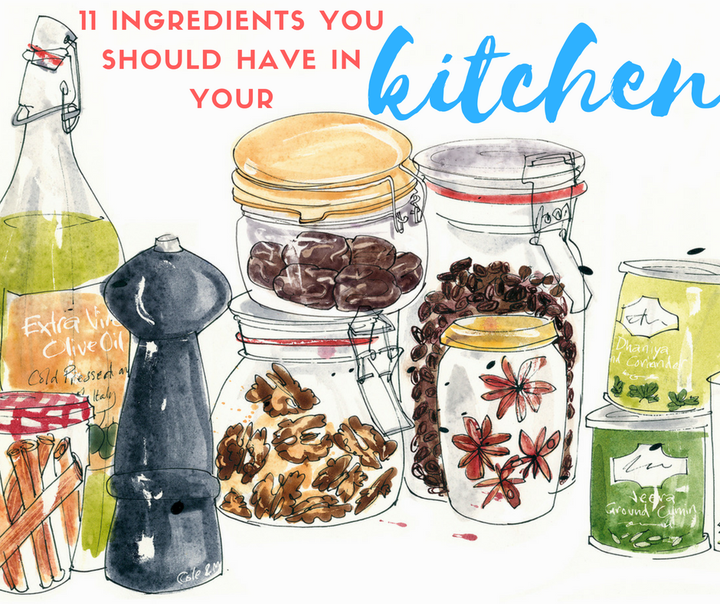 1. Eggs
"You can't go wrong with eggs and there are so many ways you can use them," accredited practising dietitian Jemma O'Hanlon told HuffPost Australia. "I'll often cook up an omelette as a quick and easy dinner, or on the weekends I might enjoy some poached eggs on toast with grilled tomatoes, mushrooms and spinach.
"Eggs are rich in protein and always be sure to use the whole egg -- there are so many beneficial nutrients found in the yolk itself. Eggs contain over 11 different vitamins and minerals, antioxidants such as lutein and zeaxanthin, as well as omega 3 fatty acids."
Eggs are also one of nutritionist Pip Reed's kitchen staples for their versatility, flavour and nutritional profile.
"Organic free-range eggs are the perfect breakfast (scrambled, poached, omelettes, pancakes), snack (pre-boiled), lunch addition or even lazy dinner, and a necessity for baking," Reed said. "They contain healthy fats, are packed with protein, full of good healthy cholesterol and taste delicious."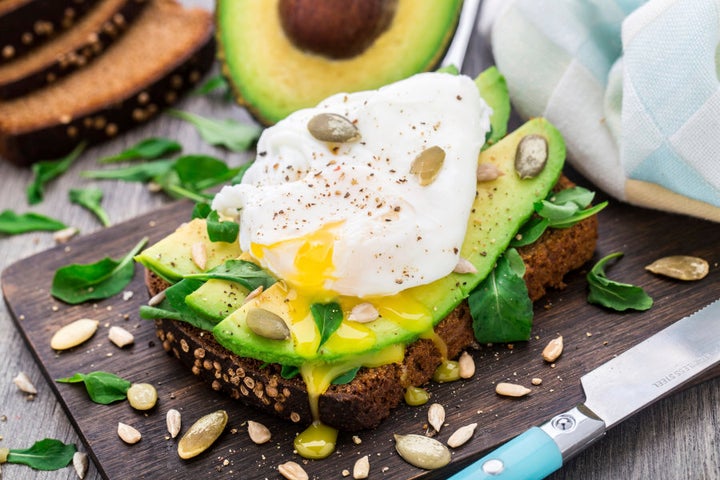 2. Avocado
Not that you needed any more reason to have avo in your life, but it makes the list of Reed and celebrity cook and nutritionist, Zoe Bingley-Pullin.
"Rich in monounsaturated fats, antioxidants, B vitamins and vitamin E, avocados are a very satisfying addition to any meal or snack, whether it is sweet or savoury," Bingley-Pullin told HuffPost Australia.
"Avocado is the perfect breakfast, salad and snack addition," Reed added. "I love it smashed on sourdough with eggs or on its own drizzled with olive oil and balsamic."
3. Extra virgin olive oil
"I use cold pressed olive oil for frying, cooking, baking, drizzled on salads and steamed veg. It's an essential ingredient to any of my homemade cooking," Reed said. "I consider olive oil to be a superfood in its own right -- full of healthy fats that help prevent cardiovascular disease, decrease insulin resistance and may help in nutrient absorption."
Olive oil is also O'Hanlon's preferred choice of oil, particularly the 'robust' varieties.
"It's rich in flavour and also has the highest levels of antioxidants, and can withstand very high temperatures," she said.
"I use olive oil mostly for my cooking but also to drizzle over steamed veggies such as broccoli and kale. It adds a lovely flavour and mouth-feel, and is a healthier alternative to butter."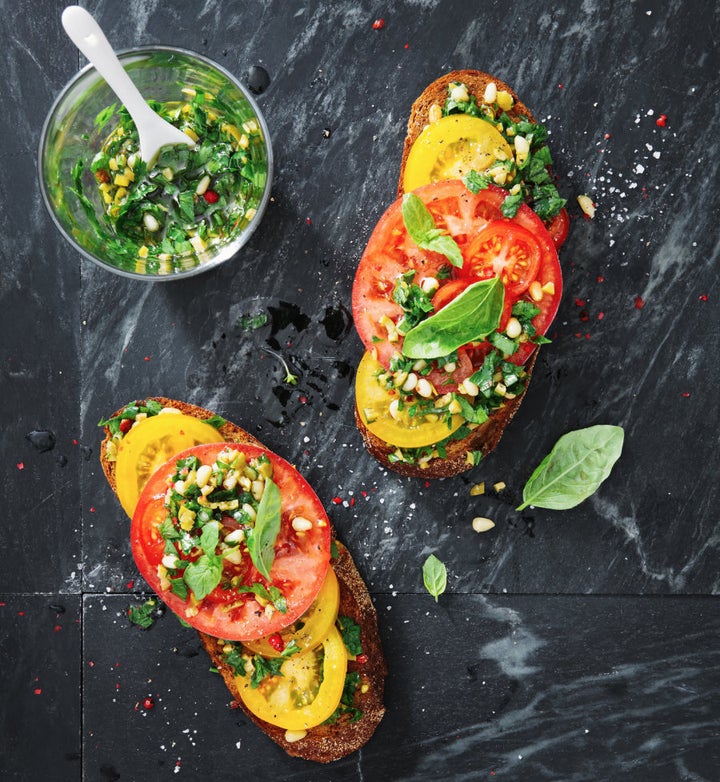 4. Almond and coconut milk
"I use Nutty Bruce's organic coconut and almond milk on my muesli, for homemade lattes and also for healthy hot choccy at night," Reed said.
"I love this brand as a great dairy alternative for its yummy taste, no added sugars or preservatives and all natural ingredients."
5. Milk, natural yoghurt and feta cheese
"Full fat natural yoghurt and feta cheese are a wonderful source of protein, calcium, magnesium and potassium, and a very quick and filling meal addition (for example, dollop on top of soup or porridge) or snack (added to fruit and seed mix), not to mention the fact that cheese satisfies my 'savoury' tooth," Bingley-Pullin said.
Milk is also a fridge must-have for O'Hanlon due to its protein-packed, filling nature.
"Milk is so versatile," O'Hanlon said. "I love a milky coffee and will often start the day with a shot of espresso with some frothed milk, and when I get back from my morning run, I love making up my morning porridge on the stovetop with dates and a sliced banana.
"Milk is also very high in protein, which not many people know. A cup of milk contains almost 10 grams of protein, which is similar to what you'd find in a protein bar."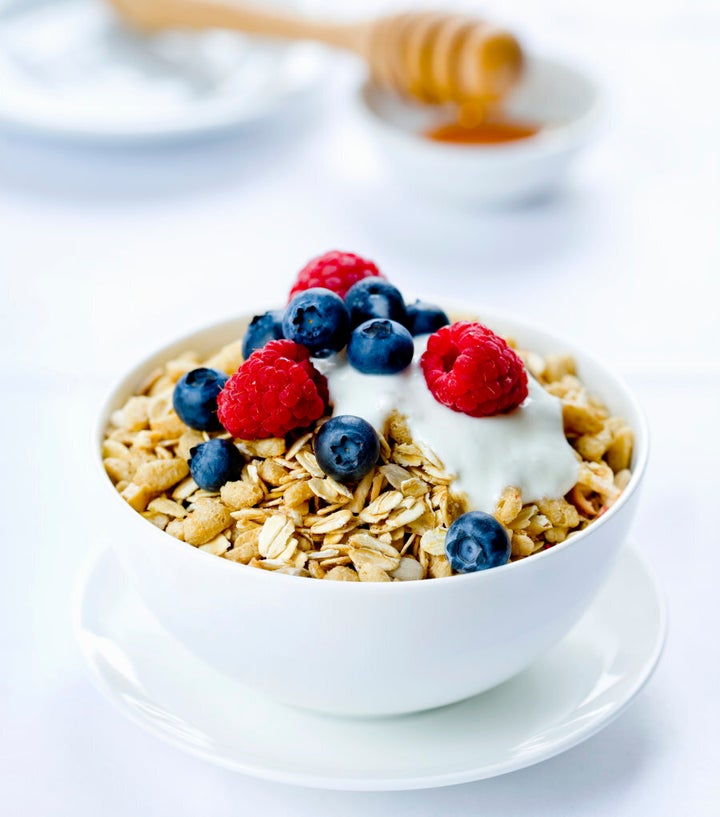 6. Tinned tomatoes
This cheap staple goes to show that you don't need fancy pants organic, sprouted, activated chickpeas to make delicious, nutritious food.
"These are fabulous to have in the pantry for whenever I'm wanting to cook up some baked eggs for breakfast or a pasta dish for dinner," O'Hanlon told HuffPost Australia. "They're cheap, non-perishable and rich in lycopene, an antioxidant which has been linked with reducing the risk of prostate cancer."
7. Fermented foods
"Fermented foods, which are rich in probiotics, are such an important part of the diet," Lisa Guy, naturopath and founder of Bodhi Organic Tea, told HuffPost Australia.
"They boost good gut bacteria which helps support digestive and immune health. I have a variety of fermented foods each day, including natural yoghurt or kefir with my breakfast, a good spoonful of fermented veggies with salads and meals, and kombucha as a delicious, refreshing drink."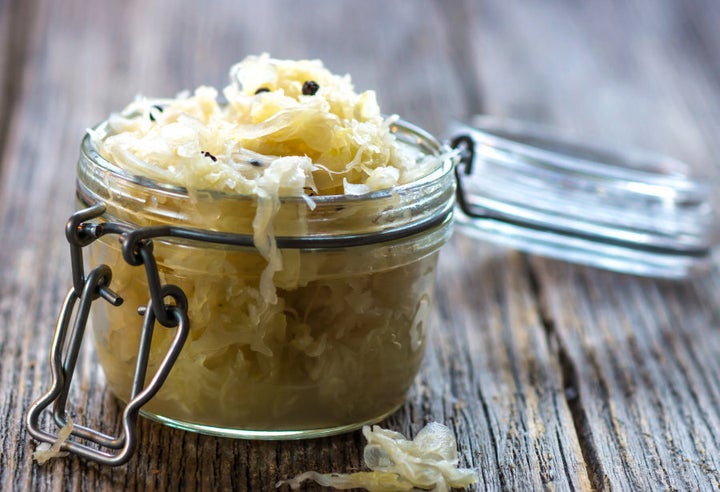 8. Cacao beans
"This is my secret to keeping the chocolate cravings away without the calories," O'Hanlon said. "Cacao beans are the real deal -- they're completely natural and unprocessed, and are what chocolate is made from. As a result they have an incredibly rich and intense flavour, so you only need a couple to satisfy any craving.
"I often will crumble cacao beans over Greek yoghurt and blueberries as a healthy dessert, or I'll chew on a couple as a snack with a piece of fruit."
9. Herbs and spices
"Herbs and spices are such a beautiful way to add flavour and colour to meals while giving them an extra nutritional boost," Guy said. "I love my little herb pots on my kitchen window sill of basil, coriander, mint and parsley.
"I also have a selection of dried herbs and spices which I use daily, including cinnamon and turmeric, along with some fresh ginger and garlic to add to meals, dips and veggie juices."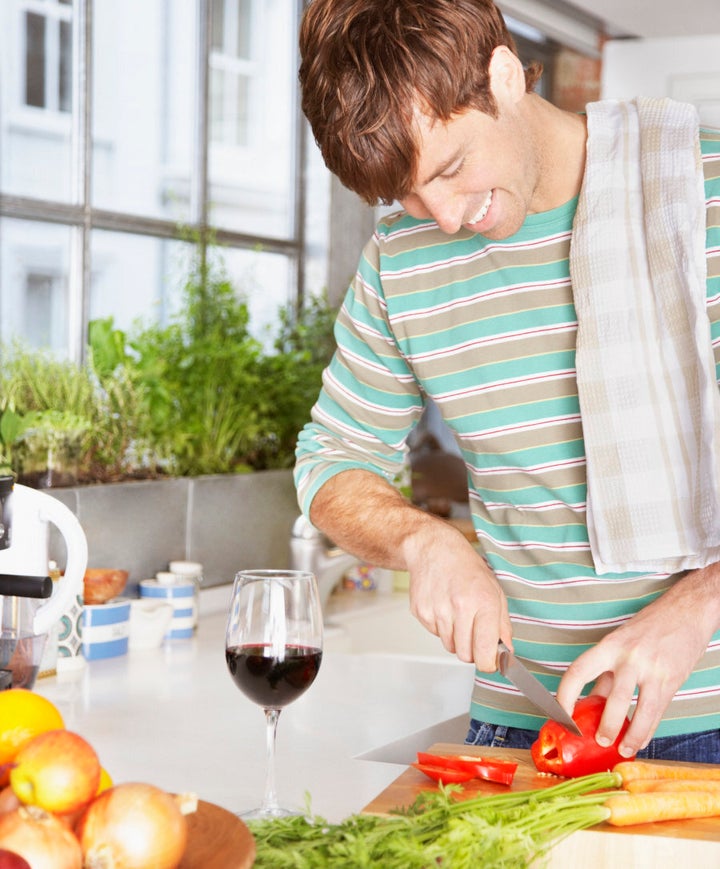 10. Nuts and seeds
"I have a number of jars of different raw nuts and seeds in my kitchen including chia, flaxseeds, sunflower and pepitas, almonds, cashews and Brazil nuts," Guy said.
"I use them to make muesli, porridge, salads and healthy baked goods and protein balls, or I grab a handful for a nutritious protein-rich snack.
"Nuts and seeds are an excellent source of protein, which helps keep blood sugar levels stable and sugar cravings at bay, and nutrients such as magnesium, zinc, calcium and healthy fats."
11. Herbal tea
"I have got a wide variety of different herbal teas lined up on my kitchen shelves," Guy said. "I love my green, ginger and mint teas during the day, and enjoy chamomile, licorice or chai teas at night.
"Drinking herbal tea daily is a great way to support your health and wellbeing, and they're a healthy caffeine-free alternative to your morning cup of coffee."