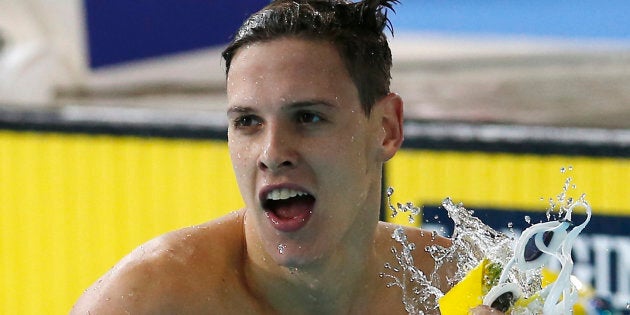 Champion Australian backstroke swimmer Mitch Larkin has an unfortunate Rio Olympics girlfriend dilemma. Actually it's not so much a dilemma as a problem which can't be solved. The problem is this.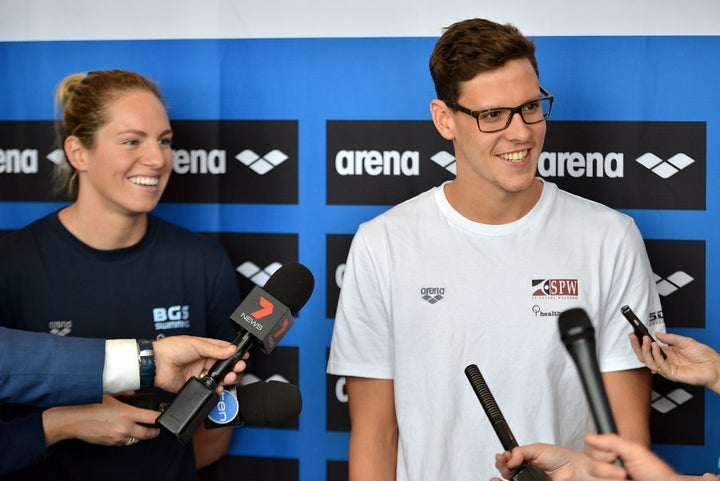 Larkin is dating champion Aussie backstroker Emily Seebohm. They're both world champions in the 100m and 200m backstroke. Interestingly, when The Huffington Post Australia interviewed Larkin earlier this year, he told us they rarely talk about swimming. Almost never, in fact.
But they obviously support each other wholeheartedly, and therein lies the problem. Seebohm's 100m Olympic final is just eight minutes before Larkham's 100m final in Rio. The events run this Tuesday morning at 11:30 am and 11:38 am respectively AEST.
That means Larkin is pretty much no chance of watching Seebohm race. Which as you'd imagine, he'd really like to do.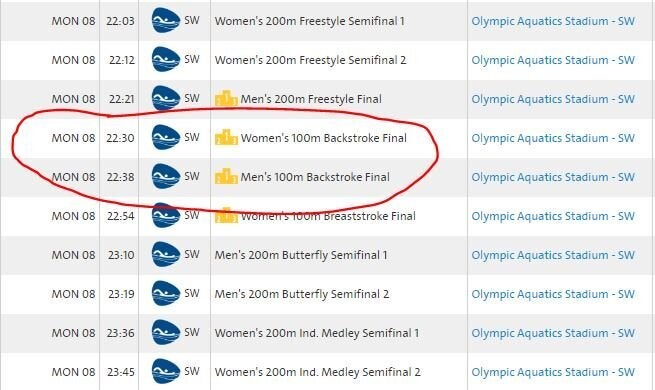 The Huffington Post Australia caught up with Larkin in Rio and asked him what the plan was in the eight minutes between Seebohm's race and his own.
"For me the preparation will be absolutely the same. You know, I spoke to Em and we had a plan coming in that no matter what happens, we've got to do our own things to prepare.
I'm usually heading to marshalling eight minutes before a race at a major championship, so I'll be suiting up, going to the bathroom, talking to my coach.
"I spoke to Em and she's fine about it, she knows I support her 100 per cent. I won't be watching her race, but I'm sure I'll find out the result somehow.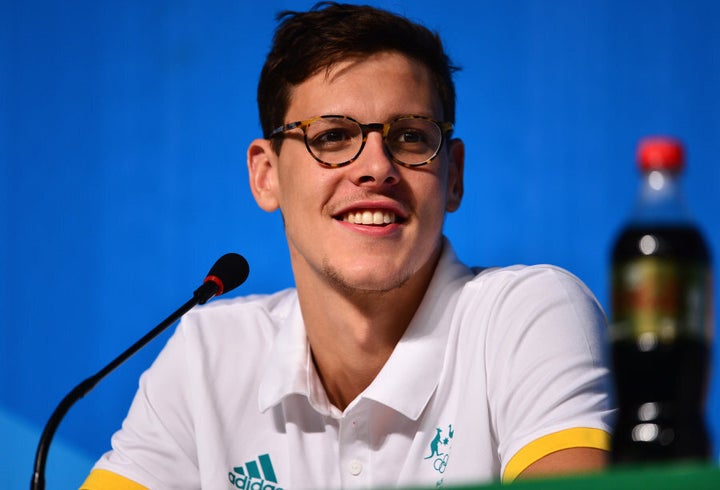 Larkin, like 400m gold medallist Mack Horton, is another of our bespectacled pool heroes. We use the word "hero" deliberately in this case because there's a distinctly Clark Kent/Superman look to this guy.
He doesn't however, have X-ray vision. Where Mack Horton wears contacts in the pool, Larkin swims without them and his events are quite literally a bit of a blur.
He often has trouble reading the scoreboard. That could be another drama for the 23-year-old Queenslander, as his event looks like being one of the closest-fought at these games.
Larkin has qualified third fastest and will start in lane 3.