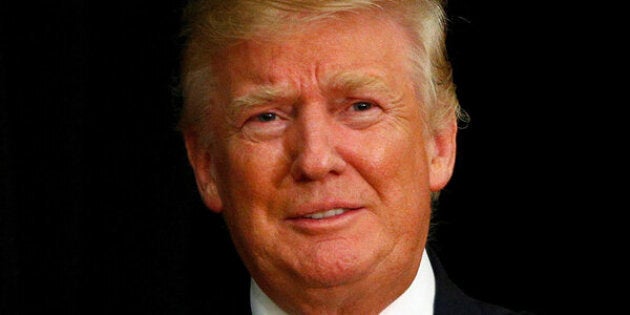 Terry Vaught's letter writing is yuuuge. He has the best words! We know you'll agree.
The Floridian channeled his inner Donald Trump in this hilarious spoof letter to the editor of the Tampa Bay Times.
"I write fabulous letters," he began the note, which was published in the newspaper earlier this month. "If you read all the letters I have written, you would agree."
Read the full letter here:
"You would love them," Dover-based Vaught continued in the speaking style of the GOP presidential candidate. "Other letter writers are weak, soft and out of touch. I'm not like that, and I'm sure if you are reading this you aren't either."
The amusing missive came to the attention of media blogger Jim Romenesko on Sunday. He shared a photo of it on Facebook and it's now going viral.
When contacted by the newspaper for a follow-up interview, Vaught said he was "disappointed" that part of the letter had actually been edited.
"I also wrote, 'My letters are so great I'm going to build a wall and put my letters on them. Then I'll get the other letter writers to pay for building the wall,'" he reportedly said, before laughing and hanging up.