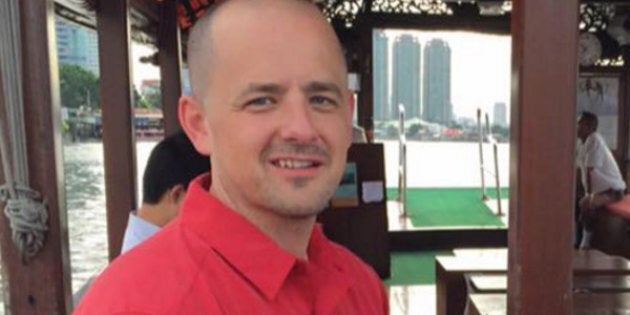 Republicans opposed to Donald Trump's candidacy have for months been searching for a third-party conservative alternative come November. With fewer than 100 days until Election Day, they finally delivered.
Evan McMullin, 40, is expected to file as an independent candidate for president Monday, telling ABC News in a statement that "it's never too late to do the right thing, and America deserves much better than either Donald Trump or Hillary Clinton can offer us."
His candidacy was first reported by BuzzFeed News.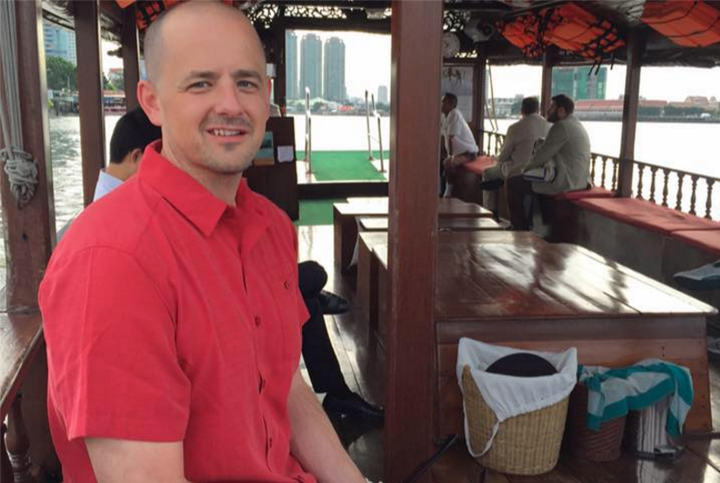 McMullin is a former CIA agent and former chief policy director of the House Republican conference. His resume includes stints at Goldman Sachs and the United Nations. He was educated at the Wharton School of the University of Pennsylvania ― a distinction he shares with Trump ― and Brigham Young University. He has never held elected office, and is largely unknown in political circles.
The House Republican Conference distanced itself from McMullin in a statement emailed to reporters on Monday.
"The House Republican Conference has zero knowledge of his intentions," said conference spokesperson Nate Hodson.
McMullin has been a vocal critic of Trump online. He called the Manhattan real estate mogul "profoundly despicable" for criticizing the family of a slain Muslim American war hero.
"Her son gave everything for our country and she, like thousands of other American mothers, has also made a painful lifelong sacrifice. No one who fails to understand this is fit to be our commander-in-chief," he wrote on Facebook.
In a separate Facebook post, he called Muslims "an indispensable asset" in the fight against terror. "Attacking them as a group makes America weaker, not stronger," he said.
On Twitter, he criticized Trump's acceptance speech at the GOP convention in Cleveland last month.
McMullin's path to the White House is extremely narrow. He has already missed numerous ballot filing deadlines, including the one in Texas, which boasts a major electoral vote haul. Short of suing individual states over their deadlines for ballot access, so McMullin can be afforded more time to gather signatures, it's hard to see how his name can appear on enough state ballots.
Instead, the strategy for anti-Trump forces is likely to compete in several key states, in hopes of denying the brash businessman crucial electoral votes needed to win the presidency. McMullin's ties to Utah, a state that has been uniquely resistant to Trump, could help turn the tide there.
The timing of Monday's announcement is no accident, either. An independent presidential candidate needs to collect 1,000 signatures ― a relatively low threshold ― by Aug. 15 to appear on the ballot in Utah.
He could also possibly have some impact in Idaho and Arizona.
McMullin isn't the anti-Trump crowd's first possible third-party challenger. In May, they floated Iraq War veteran and National Review writer David French as an independent conservative alternative to Trump, but the effort flopped.
Editor's note: Donald Trump regularly incites political violence and is a serial liar, rampant xenophobe, racist, misogynist and birther who has repeatedly pledged to ban all Muslims — 1.6 billion members of an entire religion — from entering the U.S.