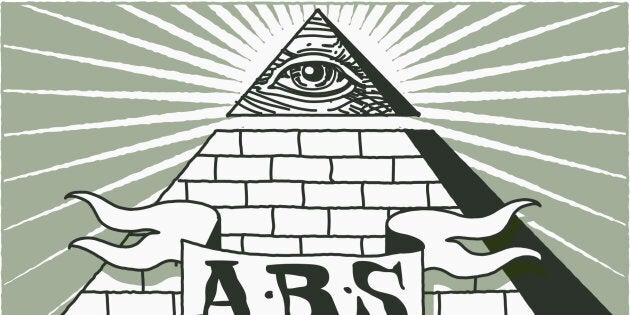 The Federal Government has dismissed concerns over the extended retention of names and addresses as part of the national Census, with one minster accusing opponents of engaging in "tinfoil hat" politics.
A group of federal senators including Nick Xenophon and Greens Sarah Hanson Young and Scott Ludlum have said they will leave their names and addresses off Tuesday night's 2016 Census amid concerns over privacy and data security at the Australian Bureau of Statistics (ABS).
On Tuesday the minister in charge of the twice-a-decade survey, Michael McCormack, dismissed the Senators' concerns.
"The census people, the ABS, will follow people up to get names and addresses. It's an important part of of the census, always has been," he told the ABC.
"Courts can't access the information, ministers can't and indeed the Prime Minister can't."
Industry Minister Christopher Pyne took aim at Senator Xenophon as more senators, including Janet Rice and Jacqui Lambie, announced they won't be putting their names and addresses on the Census either.
"I think Senator Xenophon is engaging in somewhat of a tinfoil hat kind of politics when he says that he's raising doubts about the census," Pyne said.
For the 2016 Census the ABS plans on keeping names and addresses for four years instead of the usual 18 months. The ABS will create data keys to link names and addresses for the purposes of research.
A one way process from name to encrypted key, the data keys cannot be traced from the key to name, Census chief Duncan Young told the Huffington Post Australia.
The data is maintained in-house at the ABS, and outside government agencies provide the statistical agency with data for analysis. The ABS is prohibited by law from releasing an individual's details.
WA Greens senator Scott Ludlum, citing the recent hacking of government websites, joined with his upper house to say he will not be putting his name and address on the census.
"If the U.S. Department of State, and the CIA, and the Australian Department of Immigration and Border Protection weren't able to prevent to prevent themselves from being hacked -- if these big, well resourced entities aren't able to protect people's private information, there's nothing about the ABS that gives you confidence that couldn't happen in the future," he told the ABC.
Senator Xenophon announced on Monday he wants a change in the law to make it no longer compulsory to provide an individual's name.
Xenophon also said he would contest any notice of a fine.
"I will contest any such notice, and by doing so I will in effect turn it into a test case," Xenophon said.
"He seems to think the job of a minster is to take credit when there's good news from the hard work of public servants but then kick it off to the public servants when there's difficult policy to be explained," he told the ABC.