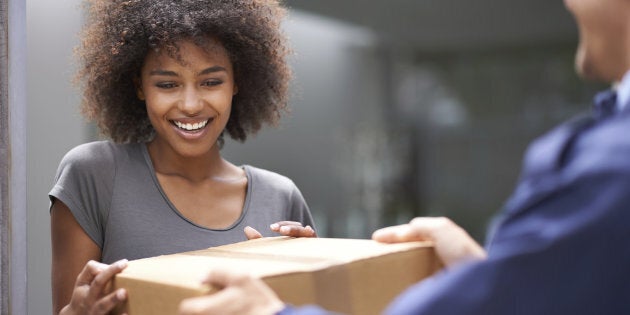 To be successful in business, you have to think outside the box.
Or in some cases, inside it.
Welcome to the world of subscription boxes, where you can sign up to have almost anything delivered to your door -- whisky, cosmetics, cheese and even treats and toys for your pets -- on a regular basis and still be surprised and excited by the contents.
But what is it about subscription services that keep people hooked?
Is it because they are the grown-up equivalent to a showbag?
Heidi Adriaanse, founder of subscription box review site The Box Bureau, reckons that's pretty close.
"There are very few experiences in the modern world that offer a genuine surprise," Adriaanse told The Huffington Post Australia.
"Subscription boxes provide the thrill of receiving a mystery parcel filled with products that are often new and outside of your regular purchase patterns.
"As a recipient, you get to experience products that have been curated by someone who is presumably an expert in the field. Whether it be a beauty editor at a high-profile magazine or a successful fitness trainer, a pet expert or childhood educator, subscribing to a regular delivery gives the everyday person access to expertise and products they might not otherwise get."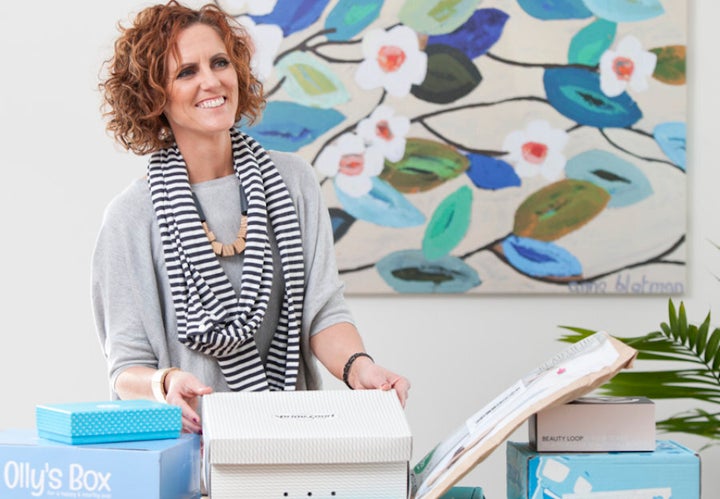 Chris and Mel Tantchev, who run a personalised book subscription service called Bookabuy, said their model works with the buyer nominating a book category or genre, providing some details about their likes and interests, choosing a subscription period and leaving the rest up to them.
"We wanted to launch a unique service, and for Bookabuy to be more than just a straight book retailer," Tantchev said.
"Through our research we found that there were no similar services in Australia, so there was definitely an opportunity in the market for us.
"Subscription services are definitely on-trend at the moment and while that did influence our thinking, it wasn't the main driver. Being able to go beyond the initial transaction, and have an ongoing dialogue with our customers month-to-month is very rewarding for us. It's also a great way to learn about what's working and what's not -- directly from your customers."
Adriaanse agrees that the subscription model thrives on community connection and influence.
"Each box carries a theme that attracts like-minded people who are looking to engage on a topic and connect with others who can guide them," she said.
"It is a bit like finding the perfect Spin Instructor, hairdresser or teacher. Once you find them, you go to them regularly for guidance, advice, encouragement and affirmation.
"As a small business model, subscriber-based membership allows for greater predictability and less risk."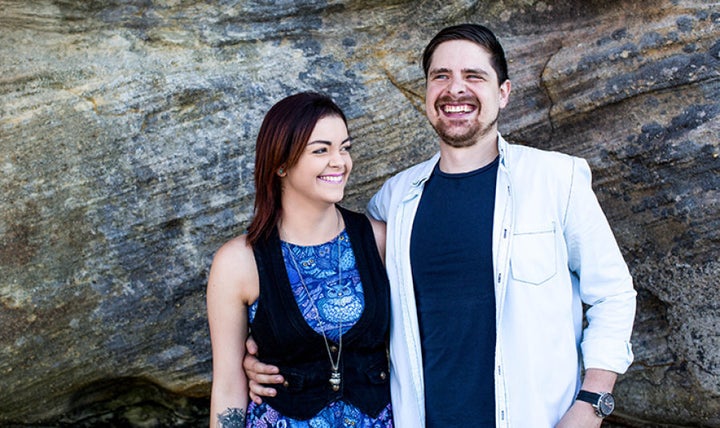 Adriaanse said subscription boxes were also a perfect way for small business to test their products in the market and find new customer bases.
The Tantchevs said customer service was the reason their business is successful.
"It's something that we pride ourselves on," they told HuffPost Australia. "That goes back to what our original philosophy was -- being more than a traditional book retailer, we wanted to create personalised reading experience."
So how do you provide a subscription service that keeps people coming back?
"The consistency of delivery and quality is key," Adriaanse said. "Nothing sets social media on fire like a late delivery or a box whose products do not hit the previous month's standard.
"Excellent customer service is also critical. As the industry is still relatively (new), consumers are suspicious -- they do not like surprises or disappointments."
Subscription services also provide the opportunity to scale the business.
"Subscriptions will always be at the core of what we offer, however this year we'll be launching 'Bookabuy Book Bundles' -- a curated selection of books across a variety of genres," Tantchev said. "A little different to our traditional subscriptions, when a customer purchases a bundle, they will get five books delivered at once.
Europe in a Box -- Offering a monthly selection of various French and European products, from French Jams to stationery, delivered to your doorstep.
Her Fashion Box -- You choose a set of beauty and fashion products based on three categories: classic, feminine and trendy.
Olly's Box -- A monthly selection of dog treats and toys for your furbaby.
Cattitude Club -- Do your best to impress the kitty in your life with this selection of cat toys and nibbles.