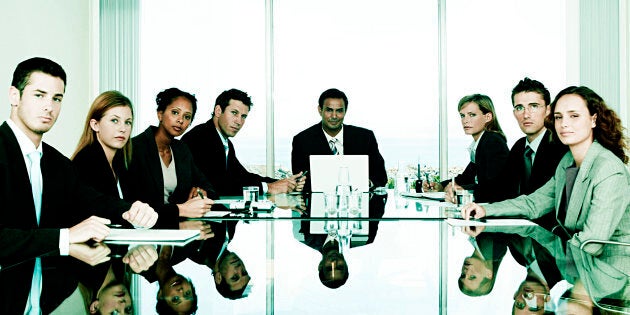 In a working world where 40-hour-plus weeks, team bonding exercises and drinks after work are commonplace, it's easy to see how the lines between our professional and personal lives can get a little blurry.
As such, 'friending' your boss or fellow colleague on Facebook or requesting to follow them on Instagram can seem like a harmless (or in some cases, even advantageous) move to make.
But is it really wise to allow someone with whom you maintain a working relationship access to your digital personal life?
According to a recent Adecco survey into social media in the workplace, the answer is a resounding no, with as many as 1.6 million Australian workers saying they've regretted inviting their boss or colleagues to be a friend online.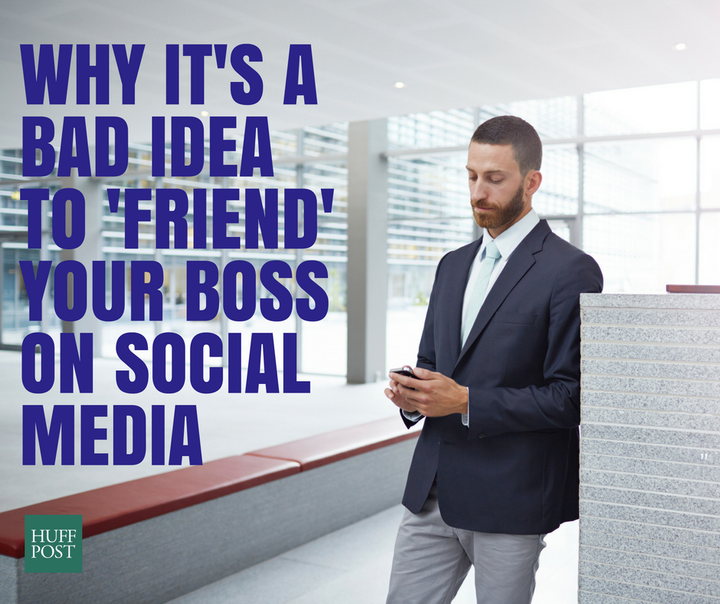 "We decided to put out the survey because we're always having to give advice to clients and candidates on workplace trends, and best practices and behaviours, and of course social media falls into that," Lindsey Monroe Ruth, Head of Marketing at Adecco Group Australian and New Zealand. "It was just a fun survey we put out, but we were shocked by the results.
"So many people regretted befriending their boss on social media and on top of that, one in four had changed their opinion of their co-worker after seeing what they had posted online."
Which brings us to a very important point: if you do decide to befriend a colleague on social media, it's time to reevaluate your carefree posting process.
The important thing here is to think before you post, tweet or share anything. Everything on your profile should have a purpose for being there."
"If you friend your boss or colleague on Facebook, be mindful of what you post and the language you use," social media strategist Debra Sinclair of Liquid Mango Consulting told The Huffington Post Australia.
"Don't get caught up in the moment, forget who you're connected to on Facebook and post or share content randomly. This can have a devastating impact on your reputation as well as your personal and business relationships. Don't only consider what you post, think about your friends as well because their replies and comments on your profile can be seen by others too.
"Be sure to review all posts that you're tagged in before they appear on your timeline. This way if you're tagged in photos by friends that you don't want to share publicly on your profile you have the opportunity to hide them from your timeline. You can untag yourself as well. The important thing here is to think before you post, tweet or share anything. Everything on your profile should have a purpose for being there."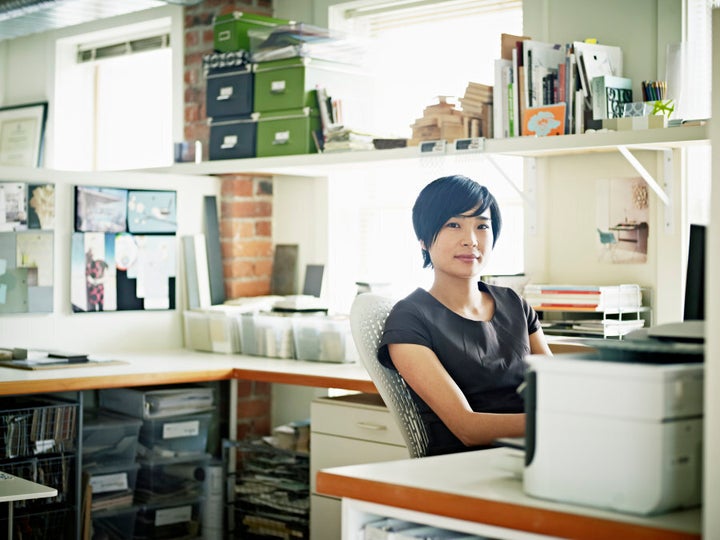 In terms of what not to post, Ruth says it's best to approach your social media account as you would a public place.
"As a rule of thumb, I think anything that's extreme in terms of beliefs -- politics or religion, for example -- should be avoided," Ruth advised.
"Anything you're not comfortable talking about in a busy cafe, don't post about, because it's visible to a much wider audience than you think."
Sinclair goes one step further, stating: "If you don't want your post on the front page of the newspaper then don't share it.
"Once something is online, it's there forever and for anyone to see. If you'd like to have a conversation with some friends that isn't relevant to all your connections on Facebook, think about using Facebook Messenger and starting a group. Segmenting your friends list on Facebook is also a good option as it allows you to post to different groups of people, however you need to remember to update the setting each time you post."
My advice would be to really consider it before you friend anyone. De-friending isn't the best thing to do.
Both Ruth and Sinclair stress failing to display appropriate social media behaviour -- even on a personal page -- can have devastating effects on one's professional life.
"We have seen candidates who have posted really stupid things online and it can mean the end of your career," Ruth said.
"Keep your personal brand and reputation top of mind top of mind every time you post, tweet or share content. This is absolutely critical because your reputation can be shattered very quickly if you post something that's not aligned with your personal brand or behave inappropriately," added Sinclair. "It doesn't matter whether it's Facebook, LinkedIn, Instagram or Twitter. Think before you post. Once your content has been published it's out there and accessible to anyone to see, now and in the future."
If all of this sounds like it belongs in the 'too-hard' basket, it might be best to avoid befriending your boss in the first place. As Ruth points out, once it's done, it's near impossible to undo.
"My advice would be to really consider it before you friend anyone," she advised. "Because once you have, it's a tough spot to get out of. De-friending isn't the best thing to do.
"The only way to alleviate that awkward situation is to consider before you actually do friend the person."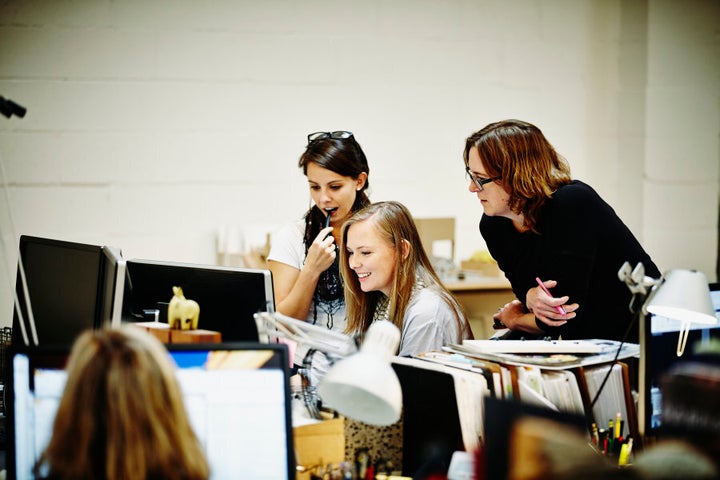 If you're put in a situation where your boss or colleague actually seeks to befriend you, but you don't want to accept their request, Sinclair advises using the more professionally-focused LinkedIn instead.
"If your boss or anyone friend-requests you on Facebook and you don't want to accept the request, connect with them on LinkedIn," she said. "Send them a personalised LinkedIn connection request and let them know your Facebook profile is for close friends and family. Be authentic in your request and make sure it's personalised."
To keep the boundaries nice and clear, you may choose to employ a blanket no-colleague rule on your more personal social media accounts. This will help you avoid a situation where you are 'friends' with some work people but not others.
"This comes down to personal choice," Sinclair said. "Let your colleagues know that your Facebook page is strictly for close friends and family and then be sure to send them a personalised LinkedIn connection request. The important thing is to have a clear personal strategy and to stick to it."