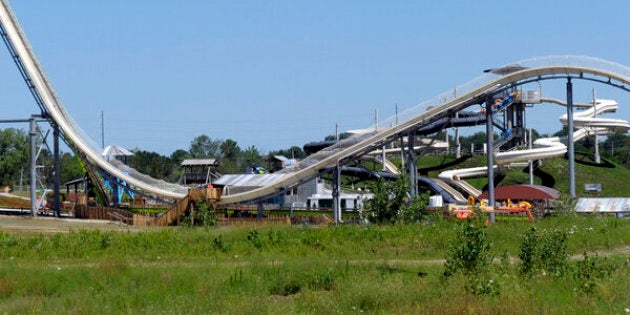 A 10-year-old boy was killed on the world's tallest water slide at an amusement park in Kansas City, Kansas, on Sunday.
Kansas City police confirmed the death at the Schlitterbahn water park, which shut down around 3:45 p.m. local time. Police have called the boy's death accidental.
Kansas state representative Scott Schwab said in a statement that his son, Caleb Thomas Schwab, died in the incident, Reuters reported.
"As we try and mend our home with him no longer with us, we are comforted knowing he believed in his savior, Jesus, and they are forever together now. We will see him another day," Schwab stated.
Kansas Gov. Sam Brownback (R) was one of many lawmakers who shared their condolences with the family.
A spokeswoman for Schlitterbahn said in a brief press conference that Schwab's death was under investigation and noted that no deaths had happened at the park before. She said all the park's rides are inspected daily by an outside agency.
The water park released a statement Sunday afternoon:
We are saddened to share that a young boy died on Verrückt this afternoon. Given that safety is our first priority, we have closed the Kansas City park today and Monday and have closed the ride pending a full investigation. Our thoughts and prayers are with the family during this difficult time.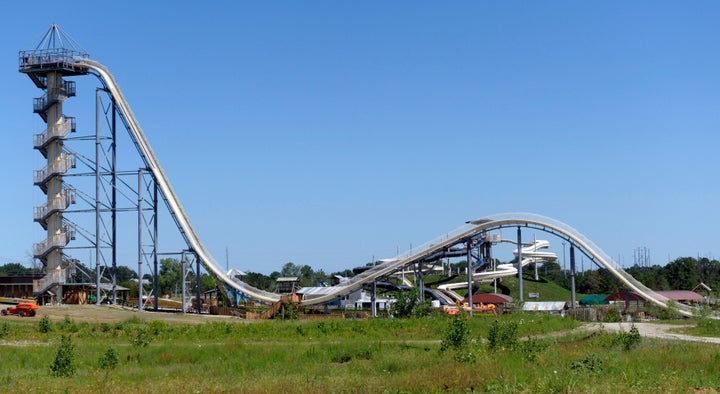 Guests must be at least 54 inches tall to ride on the Verrückt slide, according to a page on the park's website that appeared to have been taken down Sunday evening but could be accessed in a cached version. It described the ride as a three-person raft that slides down a "jaw dropping 168 foot 7 inch structure, only to be blasted back up a second massive hill and then sent down yet another gut wrenching 50 foot drop."
Verrückt, which opened in 2014, means "crazy" or "insane" in German. Guinness World Records lists it as the world's tallest water slide.
This story has been updated to include the victim's name and a statement from his family. His age was also changed.