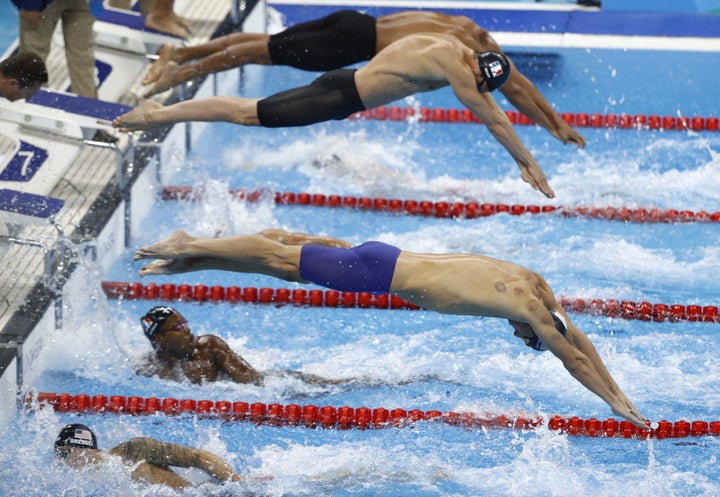 Michael Phelps didn't swim in circles on Sunday. He swam with them.
The TV feed caught the legendary swimmer with peculiar round blotches on his back and viewers were curious. No, aliens weren't planning to land there. We'll let NBC explain.
Phelps isn't the only one to seek such healing. Cupping is reportedly a thing on Team USA.
According to USA Today, the suction of the cups, sometimes heated, is said to enhance blood flow. Whatever the effect, it seemed to work for the heavily decorated swimming god. Phelps won his 19th Olympic gold medal on Sunday while helping Team USA's 4X100 meter freestyle relay to victory.
Wanna be like Mike? Well, cupping won't make you as talented as him and it isn't guaranteed to work.
"Some really benefit from the treatment," Gustavus Adolphus College coach Jon Carlson told Swimming World in a 2015 article. "Others have tried it, and have moved on to other forms of treatment."
For more Olympics coverage: