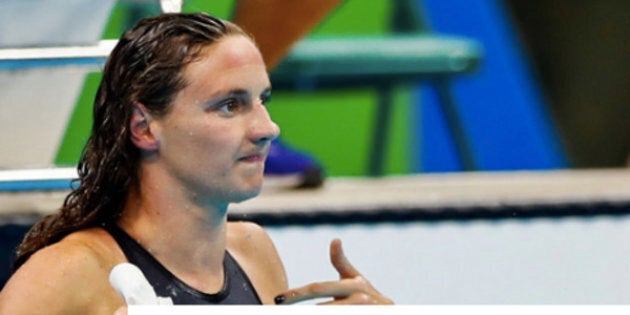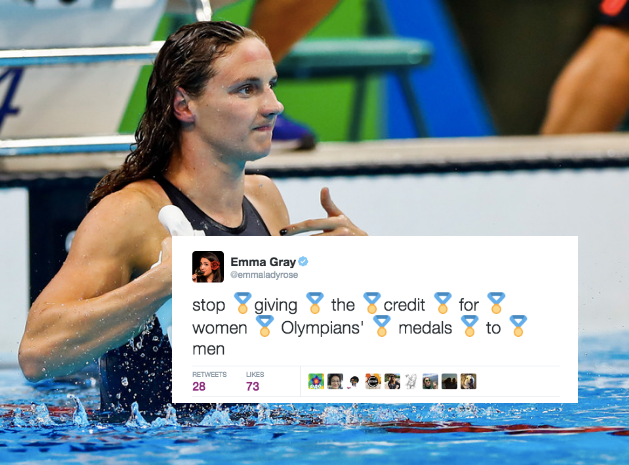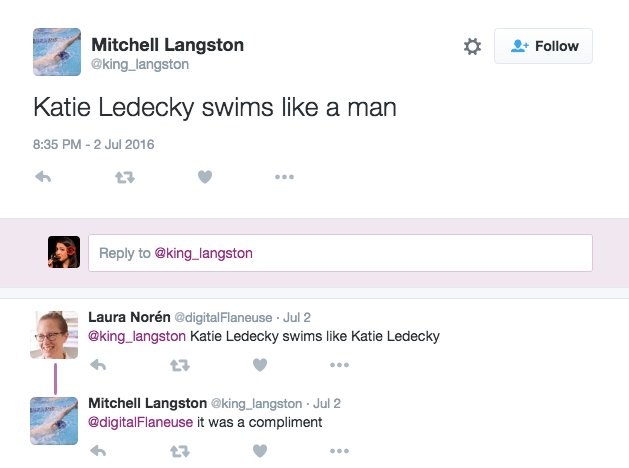 Because athletics and physical prowess in general have historically been coded male, women athletes are often spoken about as anomalies ― if they are spoken about at all. (After all, the Olympics is one of the few times women athletes actually get significant media attention.)
To frame women Olympians' skills and achievements in relation to men is a way of making those achievements more socially acceptable. Their physical achievements push the boundaries of what we are comfortable seeing women's bodies do. To watch a female Olympian compete is to see the unbelievable power a woman's body can possess. They are smashing and vaulting and propelling and flying and shooting. So we give credit to the men in their lives and respective sports.
Gymnastics prodigy Simone Biles becomes "the Kobe Bryant of gymnastics," Katie Ledecky must be manly, and Katinka Hosszu's husband is the real reason she is smashing records.
It is heartening to see women at the Olympics getting airtime, and being celebrated for their seemingly superhuman abilities. But let's allow those achievements to be their own. When these women win medals and break records, they are the ones who deserve the credit.