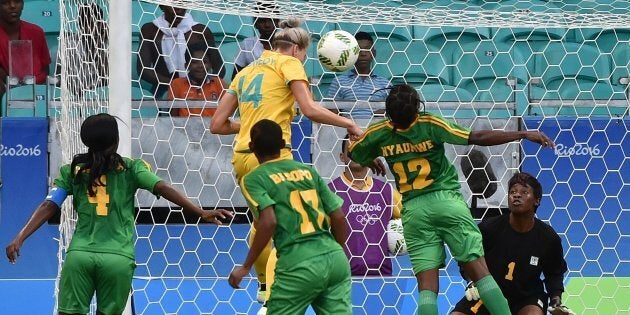 Late goals. D'oh! Those dastardly late goals.
That's the refrain that'll be going through the heads of Australia's finest female footballers after the Matildas beat Zimbabwe 6-1 in their final pool match at the Rio 2016 Olympics early this morning Australian time.
A late goal conceded to Germany cost the Matildas a win that would have put them automatically through to the next tournament phase, and a late goal overnight in Rio from Zimbabwe potentially cost them the same prize.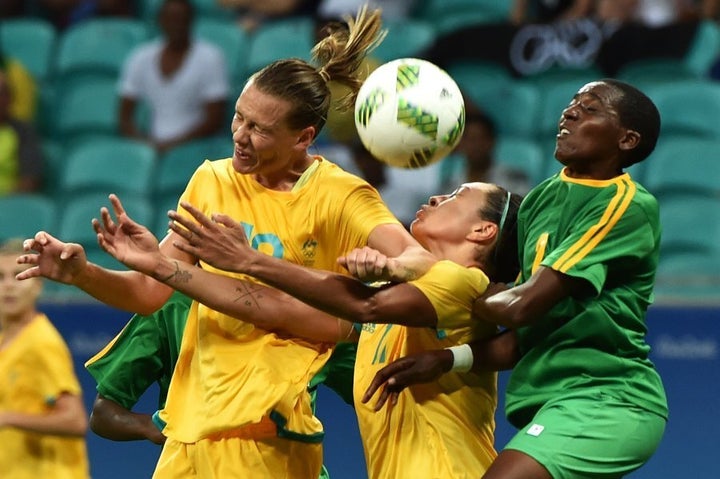 So where are we at now? We're almost certainly through to the next round, but are not in a strong position. Here's the equation.
There are just 12 teams at the Olympic tournament, broken into three groups of four teams.
To qualify for the knockout phase of the tournament (the quarter-finals), you have to finish in the top two in your group, or be one of the two best-performed third-placegetters.
Australia has finished third in its group, but there are still matches in other groups, so we're not sure who'll finish where yet, and with what goal difference.
But it looks like we'll sneak through. In fact it's almost definite. Football Federation Australia is calling it early.
In both the other groups, the current third-placed team has a negative goal difference. Which means they'll be very hard pressed to overturn The Matildas' +3 goal difference. That's the (likely) good news.
The (very likely) bad news is that if we make it, we'll have to play one of the top two teams. That means Brazil or the USA. Needless to say, we didn't want that. But we'll probably have to cop it now.
No matter how hard the opposition, the Matildas will take heart from the fact they were very good in this match. Goals from Lisa De Vanna, Clare Polkinghorne, Alanna Kennedy, Kyah Simon and Michelle Heyman (two) helped Australia to its first win of the tournament.
"I thought we did well for a large period of the game, maybe the last 25 minutes we started to rush things and panic a little bit," said coach Alen Stajcic after the match.
"Our finishing deteriorated in that last 25 minutes when we were going for that seventh goal, but at the end of the day we scored six good goals.
"We dominated the game with possession and chances and, look, we're happy to go through to the next round and from now on, it's a level playing field, doesn't matter what position you finish, it's life and death for every team."
Some level playing fields are more level than others, however. There's no doubt Australia would have preferred a lesser opponent than the hosts or the reigning FIFA World Cup champions. We'll know later today exactly who the opponent is.