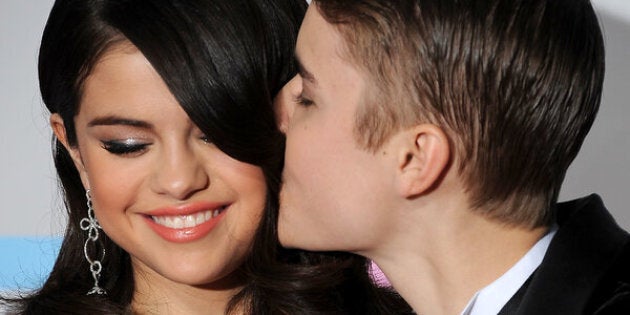 Selena Gomez wants to look good for someone. If only she could just find that guy.
The singer opened up to Vogue Australia for their August issue and discussed how hard it is to date knowing that whomever she's with will be subject to media scrutiny.
"I think people would think it's kind of dumb [to date me]," Gomez said. "Nobody would want to throw themselves into that situation where it was so heightened publicly. Like, why would they?"
Gomez's highly publicized relationship with Justin Bieber may have ended in 2015, but for some time, the status of the on-again, off-again couple was relentlessly in the press, overshadowing the 24-year-old's budding music career.
"For a while my private life was the most talked about thing," she said. "Nobody really knows everything and they can only assume. You want to do what you love but all this other stuff overshadows it so it makes it a little harder for people to take me seriously."
Gomez's past affects more than just her career. The singer has to dodge passes from guys who think her former high-key relationship means she's ready to date another A-lister. However, Gomez says this is the farthest thing from the truth.
"The guys that do have the confidence to hit on me are not necessarily my type, but they think they are because I'm a pop star, I sing songs, do movies, I like to feel sexy and confident on stage," she said. "I'd be so stoked with a writer or producer or actor who is low-key, but those kind of guys are terrified of me!"
We can only imagine how many Warby-Parker-wearing men are bolting from hipster coffeeshops in Brooklyn to LA right now for a chance to win her heart.