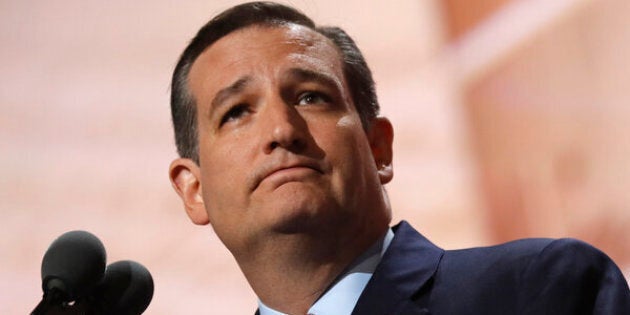 WASHINGTON ― Immediately after Sen. Ted Cruz (R-Texas) walked offstage at the GOP convention in Cleveland last month without endorsing Donald Trump, the Texas conservative and former presidential primary rival appeared to have made a grave miscalculation.
The latter part of his speech, in which the senator pointedly urged delegates to "vote your conscience," was completely drowned out by angry boos and chants in Quicken Loans Arena. Trump, the party's nominee who had seen an advance copy of the speech, made a surprise appearance in the stands, stepping on Cruz's big moment and whipping supporters into an even bigger frenzy.
Pundits and politicians quickly pronounced that Cruz's gambit had failed and that he had done serious damage to his political career. A CNN poll released after the speech showed his favorability rating within his own party cut nearly in half. Even his longtime billionaire benefactors, Robert Mercer and daughter Rebekah Mercer, said they were "profoundly disappointed" with his decision not to support the GOP nominee.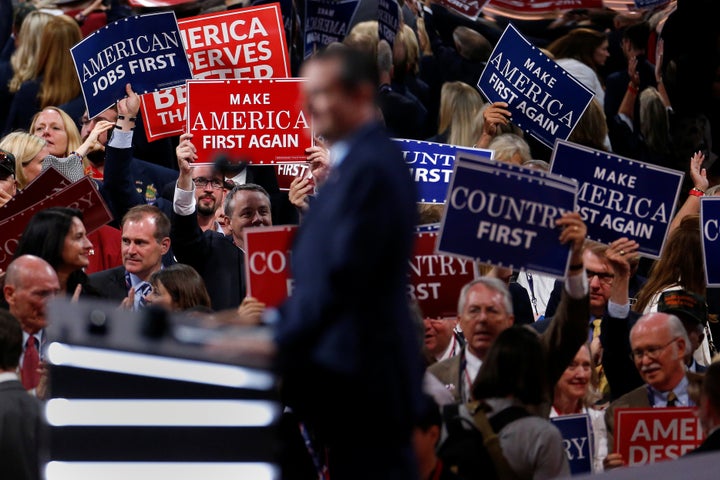 But after a week of Trump repeatedly setting himself on fire (declining even to wait for the previous fire to go out), politicians who endorsed Trump, such as House Speaker Paul Ryan (R-Wis.), have found themselves feeling the heat, while Cruz's decision is starting to look like the better long-term bet. The panic within the party spread so much last week that several high-profile Trump supporters reportedly began contemplating staging an "intervention" with the candidate.
And Cruz, in rare fashion, has let the fire rage without adding his own gasoline. "He's doing a remarkable job staying quiet and letting people come to that conclusion on their own," said Amanda Carpenter, a longtime adviser to Cruz.
While those close to Cruz were confident the decision not to endorse would be the right one in the end, the quickness with which it's panning out has been a bit of a surprise. "Trump blew his own convention. While predictable, it still boggles the mind it happened," Carpenter said. "Trump is like a tornado. You know it's going to be devastating when it rips through your house but the aftermath is still shocking."
Cruz is well-positioned for a 2020 presidential bid should he succeed in resuscitating his image ― he took home nearly 600 delegates this cycle with the aid of an impressive grassroots organization. But he must first win re-election in 2018, and Trump has threatened repeatedly to try to take him out in a primary. CNN reported on Monday that some GOP donors have urged Rep. Mike McCaul (R-Texas) to jump in the race. Rep. Joaquin Castro (Texas), a prominent Democrat who represents San Antonio, has also signaled interest in running for the seat.
Cruz's anti-Trump stand got some backup on Monday, after a little-known GOP staffer announced an independent bid for president. Evan McMullin, 40, a former CIA agent and House Republican Conference policy director, isn't expected to mount a serious candidacy ― but he could cost Trump some votes in Utah, a state that has been uniquely resistant to the brash businessman.
Editor's note: Donald Trump regularly incites political violence and is a serial liar, rampant xenophobe, racist, misogynist and birther who has repeatedly pledged to ban all Muslims — 1.6 billion members of an entire religion — from entering the U.S.