The story of Helene Mayer, a Jewish woman competing in Adolf Hitler's Olympics, the 1936 games in Berlin, is one of the most intriguing mysteries to emerge from those times. She provided what proved to be one of the most memorable moments on the Olympic podium when she muttered a 'Heil Hitler' as she gave the Nazi salute.
Mayer was one of the world's most highly regarded fencers. In 2000, Sports Illustrated magazine named her as the greatest fencer of the 20th century. In the lead-up to the 1936 Games, Mayer was living in the U.S. when she was lured back to Germany to compete.
Her inclusion in the team was a complete sham. Although, as a world champion fencer and former Olympic gold medalist, she deserved to be there, her inclusion was purely political. Mayer became the 'token Jew' on the German team, placed there as an elaborate facade to trick the international sporting community into believing Jews were still welcome in Hitler's nation.
Hitler and his henchmen had been convinced that there needed to be at least one Jew, to ward off threats of boycott by the U.S. team and other countries.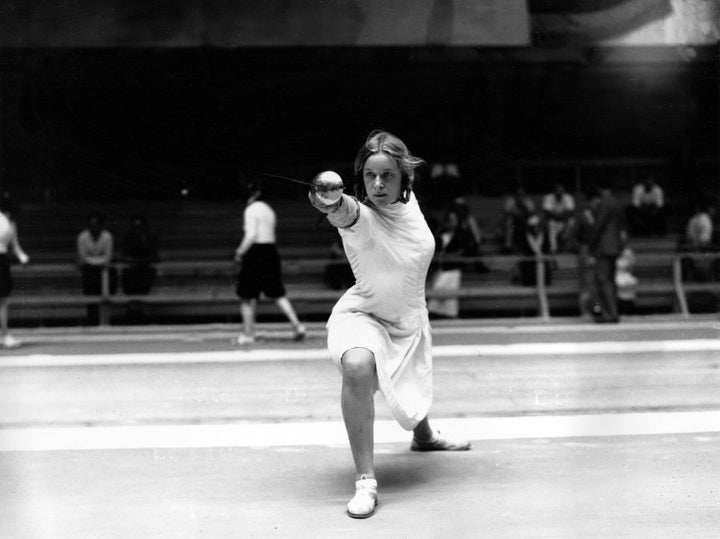 Not a great deal is known about Mayer as she never wrote a book and there is no recorded interview with her. Historians have been able to weave together bits and pieces of information about her, based on letters she wrote and by talking to family and friends.
Mayer was considered Jewish according to Hitler's ideal of an exclusive Aryan race. However, she did not consider herself Jewish and attended a Christian school. Her father, a respected physician, was Jewish but her mother was not.
Mayer was tall, blonde and elegant. She was the German national champion at just 13 and, by the age of 18, she won the gold medal at the 1928 Olympics in Amsterdam.
She came fifth at the 1932 Olympics in LA. Just a few hours before she competed, she discovered her boyfriend in Germany had been killed during a military training mission. Following the LA Olympics, Mayer stayed in the U.S. as an exchange student at Scripps College. Apparently, she hoped to return to Germany one day and work in the diplomatic corps.
But being away from home meant she had little idea how dramatically Hitler was changing Germany.
As the Nazis moved to consolidate their Final Solution plans, Mayer's status as an exchange student was cancelled. It didn't seem possible to return to Germany, so she took a job teaching German at Mills College in Oakland, where she could continue fencing.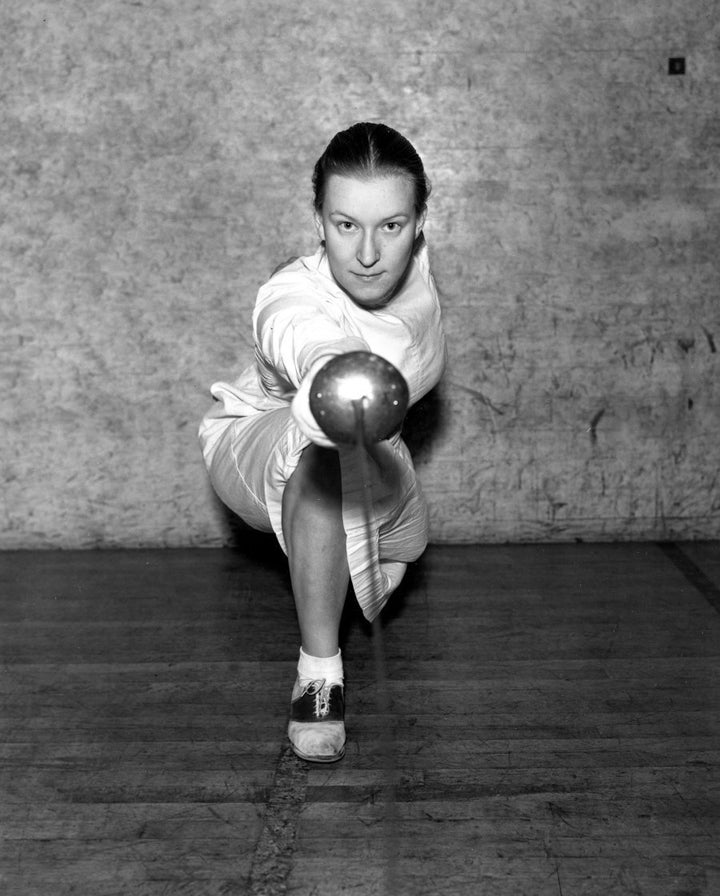 On paper, it looked like her fencing career was over. But the ironic fact that saved her career, and quite possibly her life, was the fact that her father was Jewish.
The International Olympic Committee worked to convince the Nazis to allow one Jewish-German athlete to compete. Eventually, Hitler accepted the necessity of allowing a 'half-Jew' to fence on the German team. And so, as a political tactic, an invitation was sent to the person who was seen as the most 'palatable' choice: blond-haired, blue-eyed Mayer.
The Berlin Olympics were said to be spectacular. It was the Germans who came up with the original idea of the torch relay. Each of 3,422 torch bearers ran one kilometre from the site of the ancient Olympics in Greece, to Berlin. It was well suited to Nazi propagandists, as the Olympic rallies and parades were used to attract young people to the Nazi movement.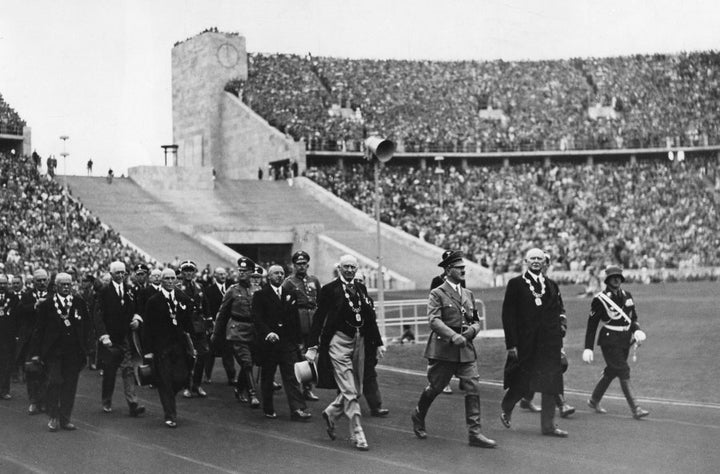 On the Olympic stage, Mayer put up what was said to be a brilliant fight in her event. But she was devastated to lose the gold to Hungary's Ilona Elek. The match between Mayer and Elek is still considered one of the best ever Olympic fencing duels. Interestingly, Elek was also half-Jewish.
But, standing on the Olympic podium, with her silver medal, Mayer did what all German athletes were required to do: say 'Heil Hitler' and give the Nazi salute. Yet photographs of her with her arm in the air, in the direction of the Fuhrer, sent shock waves across international Jewish communities, many of whom called her a traitor.
But, according to Mayer, who didn't see herself as Jewish in the first place, she was doing what all German athletes were officially required to do on the Olympic podium. Failure to give the salute on the podium would have led to serious repercussions.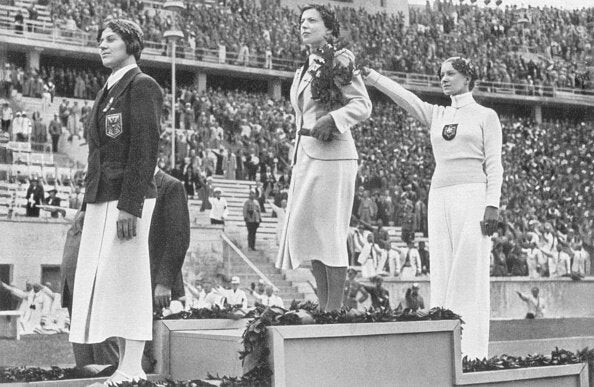 One of the tragedies of Mayer's story is that even though she competed for Germany as a 'half-Jew' and saluted the man who was on the verge of being responsible for the deaths of between six and 10 million Jews, it was all quite futile. Post-Olympics, her country simply turned its back on her and she was essentially exiled for four years.
Mayer was able to return to the U.S. where in 1940 she became a citizen. She eventually returned to Germany, where she married. But her life was not long. She died at the age of 42 of cancer.
More than 80 years after that moment on the podium, let's hope Mayer is remembered for her incredible fencing skills and not for being 'the Jew who saluted Hitler'.
We will never know what she was thinking. Perhaps she was driven by the need to be a sporting star, perhaps she was simply protecting herself. Or perhaps her deal with Hitler was a way of protecting her mother and two brothers, whose lives were spared during World War II.
Whatever her reasons, Mayer never competed in the Olympics again, nor was her name mentioned in the media again, until her death.