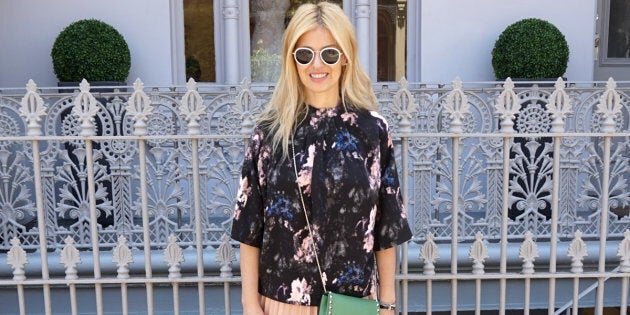 There's nothing like the sense of community you get from residing in a suburb for a while. The coffee guy knows you take your coffee with two sugars, the flower shop puts a bunch of peonies aside for you and everyone at the park knows your dog's name.
Though inevitably there will come a time when you up and leave your beloved hood for a new, unfamiliar suburb. The hassle of moving aside, you also have to start again when it comes to finding a decent flat white.
That's where the new website Sitchu comes in. It profiles stylish Sydneysiders, curating their favourite stores, restaurants and other facilities within the suburb they live. It's a clever source of insider info if you're looking to move to a new suburb or even just to visit one.
Eva Galambos, owner of Parlour X, was recently profiled about her career, day to day life and what it's like to have a boutique in Sydney's Paddington.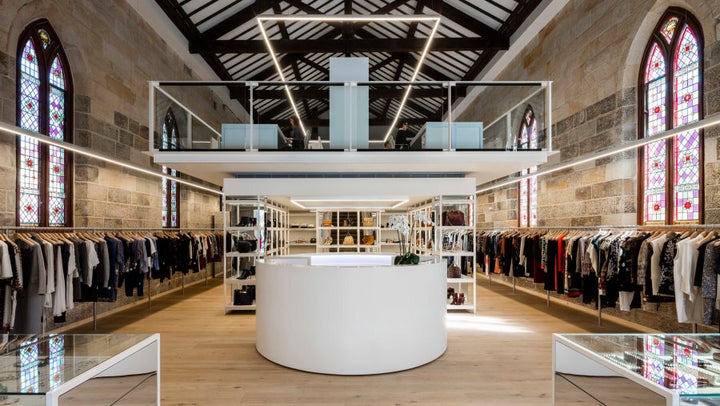 Tell us a little bit about yourself, where you grew up and what suburb you live in now?
"I grew up in Bondi, and, following various travels around the world -- including a number of years spent living in London, I now live back in Bellevue Hill with Michael and my two young daughters."
When did you first start Parlour X and what is the story behind the name and brand?
"I opened Parlour X in 2001. I felt that Sydney needed a high-end multi-brand boutique with beautiful collections hand-picked straight from the runway. At that point, Australians were receiving collections six months behind. I made it my mission to change that.
"The name was derived by my desire to present carefully handpicked collections in the same way the talents of the traditional Parlour intended. It is about the clothes but also about creating that 'parlour' feeling of 'openness' giving every woman who enters my boutique the ability to comfortably express her individuality."
What does a typical workday look like for you?
"I wake up about 6.30am, have a cuddle with the kids and help them get dressed for school. I then open my laptop and start responding to all my overnight emails from Europe. During this time I will plan the day for my team, which includes writing task lists for the day ahead. I may then have a breakfast meeting before I arrive at work for a quick catch-up with my assistant to discuss the day's agenda.
"Over a typical day we need to track orders and deliveries as well as sales, marketing and PR. Every day is busy meeting various industry colleagues and since moving to our headquarters I am regularly entertaining overseas guests from the major fashion houses.
"Throughout the day I may spend some time on the shop floor with key clients as well as occasionally merchandise. Depending on my day, I will try and return home for dinner and bath time with the kids. I carefully choose my evening events and functions to give me more family time. After dinner I am back on the computer, analysing the day and corresponding with my international suppliers, while the latest series on Netflix plays on the TV in the background."
You recently opened Parlour X in Paddington. Why did you choose the Paddington location?
"We have always been in Paddington -- in August 2015 we moved from Fiveways to our new space in the magnificent St John's Church.
"Starting Parlour X in Fiveways 15 years ago made so much sense to me because from the age of 13, I would go to Paddington markets, sit on the grassy knoll and experience the markets, feeling mature and rebellious and like I was in the most important part of our city. All these years later, to be back in Paddington and feel as though I have been part of injection and revitalisation of the area, feels incredibly rewarding."
You are in a building that some would call a Paddington iconic. Can you tell us a bit about it?
"As much as I loved being in Five Ways at Paddington, we had outgrown the space. It was really difficult to find a big location. I kept seeing this development of St John's Church on Oxford Street. It had been boarded up for 10 years. The possibilities seemed so endless that it was daunting. But I woke up the next day and thought 'this is it'. With online taking such a big chunk of the market, you have to have as much ammunition as you can in terms of presentation and service. The Church was built in 1845 by convicts. It has history and it has charm and no one has ever done this before.
"I like to discover rawness and bring my own creativity to something. The Church has such phenomenal presence – and the redesign of the interiors with sleek mirrored cabinets which contrast the sandstone, custom lighting by iGuzzini, a comprehensive photographic studio – our new offices are a glass structured mezzanine sitting on top of the retail space make for the perfect creative hub to house our growing online business."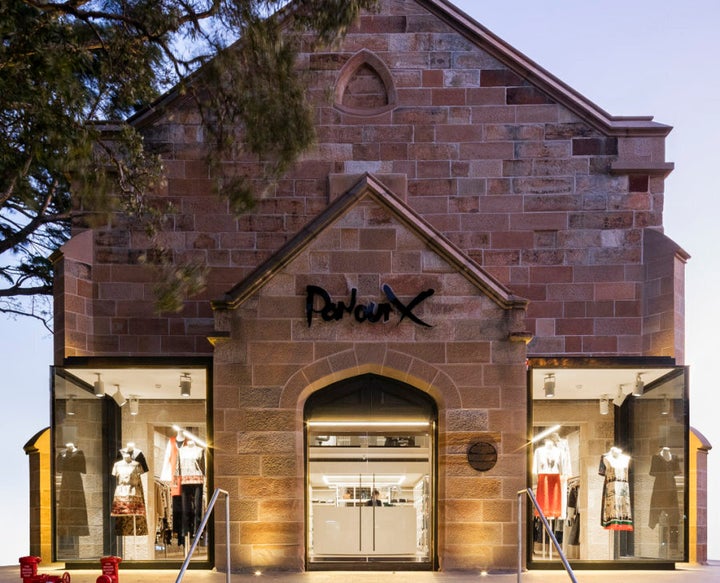 If you were to expand further, where in Sydney do you think you would open up next?
"Having just settled into our new home in The Church, we're not looking to expand physically in Sydney -– we are the Australian destination for luxury fashion. The current growth of the Parlour X business is through online, social and digital expansion."
Do you think Paddington's reputation attracts a lot of tourists, or are your customers mostly locals and travelling Sydneysiders?
"Parlour X is certainly a retail destination in Australia. Our core business is our loyal Sydney client lebut in addition we are seeing a growth in tourist clients. We are fortunate to receive a lot of national and international press so people do seek us out. It is difficult to comment about the suburbs since I have always been a local gal."
What do you love to do when you're not busy with Parlour X?
"I love visiting art galleries and any new exhibitions. And I love to check out new restaurants and also to go back to favourites. I love eating out. I also love spending time with my kids. We spend a lot of time at our local parks and Fox Studios on a Saturday."
Do you have a favourite local café or restaurant that you and the team often go to?
Where can we find the best coffee in Paddington?
If you had to describe Paddington in three words what would they be?
"Stylish, sophisticated, community."
Complete this sentence: When I get home, the first thing I do is...
"...give my kids a kiss and slip out of my heels in no particular order."