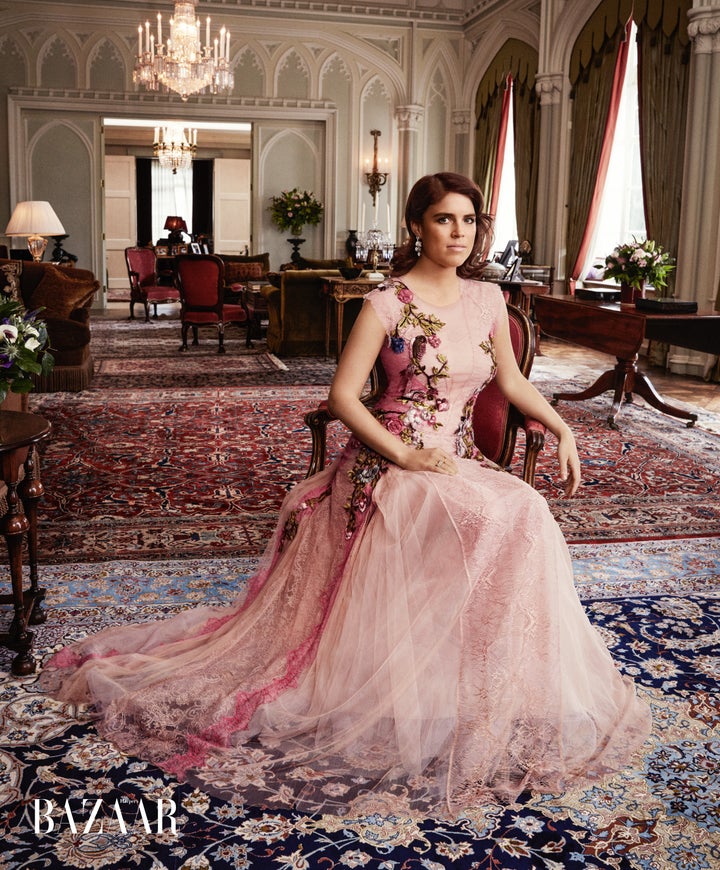 Sure, there are the royal commitments, fabulous parties and being eighth in line for the British throne. But as proven by the nine facts below, on a given day, she's just as web-obsessed, fond of snack foods and sleep-deprived as most people (take a nap, Eugenie!). After all, this is the same royal who moonlighted as a Brooklynite just a few years ago.
1. She gets yelled at for being too connected.
"My mum always says, 'What's the point of rolling straight out of bed and looking at your e-mails? It can ruin the first few hours of your morning. If you just wait …' But I really can't!" she told Bazaar.
2. She does her makeup on the way to work.
Bobbi Brown and Charlotte Tilbury are her favorites.
3. She talks to her dog like he's a person.
When it's not her mom or her boyfriend, her first conversation of the day is with her dog, Jack. "If you can call that a conversation," she said. Same, girl. Same.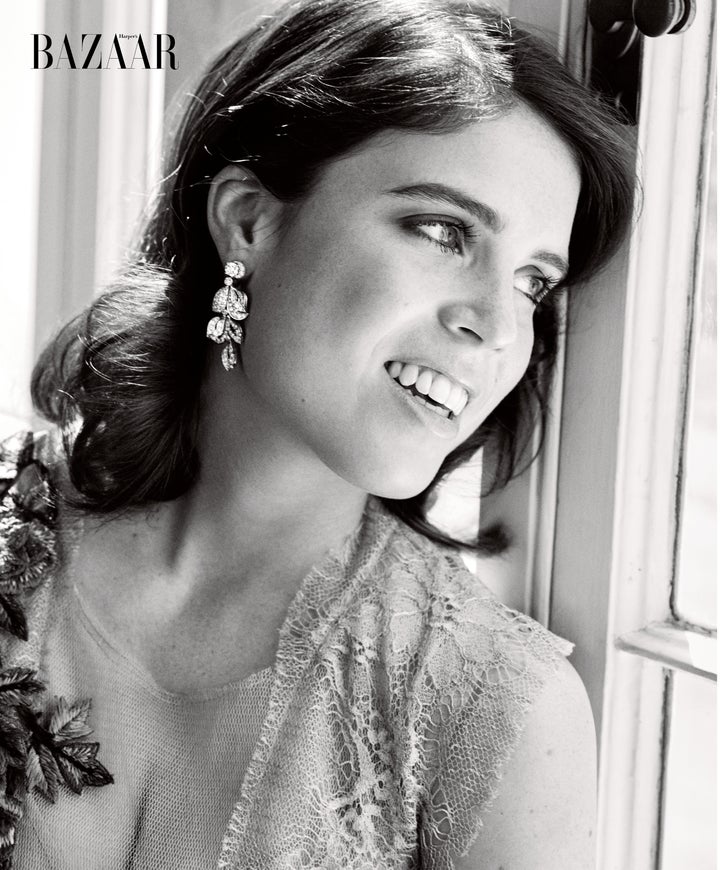 4. She loves french fries.
And Diet Coke. And cashews. Yum.
5. But she feels the pressure to cook for herself, too.
"For dinner, when I'm being good, I cook my own food. When I'm being really bad, it's Basilico pizza," she said.
7. She shares your love of American royalty Viola Davis.
She counts "How to Get Away with Murder" and "The Walking Dead" as some of her favorite TV shows.
8. She has pet names for her parents.
"Mumsy" FTW.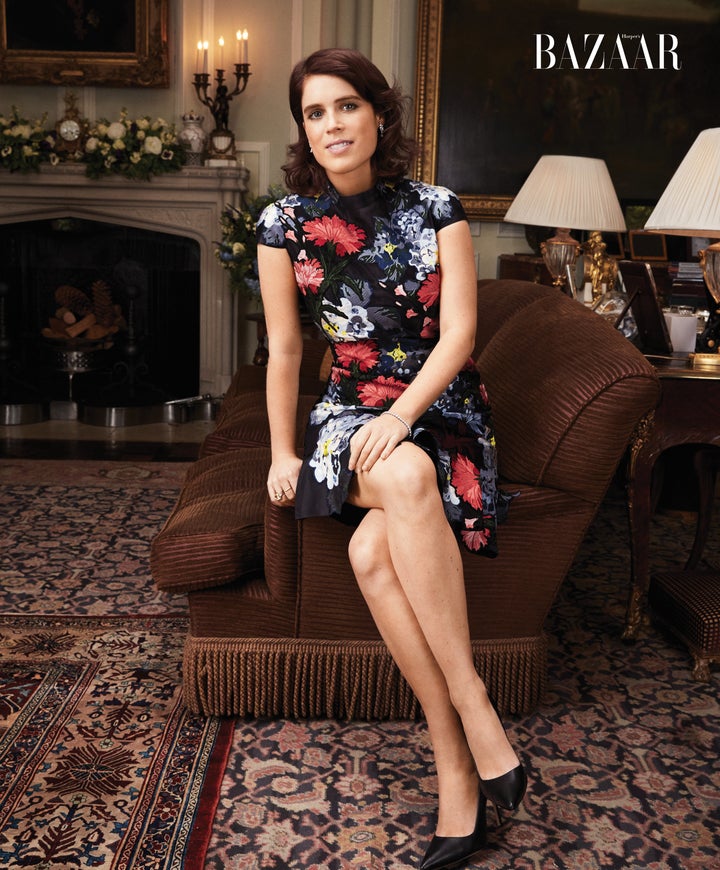 9. She does what she can to support her grandparents.
As part of her evening commitments, Eugenie explained, she and her sister Beatrice "try to support Granny and Grandpa in any way we can because that is what family is for." But actually, considering who her grandmother is, perhaps that one doesn't really count.
To read more, head to Harper's Bazaar.