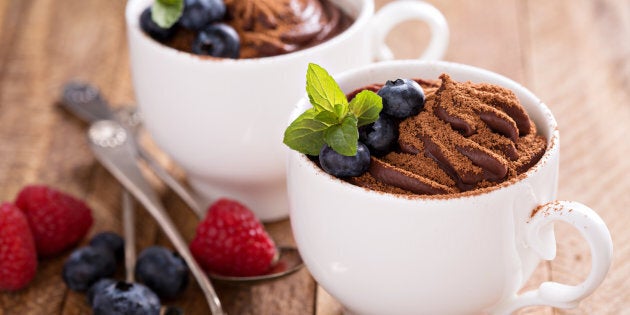 It's safe to say that everyone loves avocado, even if they are wily little rascals that take a million years to ripen but are overripe in one second. Cheekiness aside, avocado is the bloody best.
While smashed on toast is our typical go-to avocado choice, it's easy to forget how versatile this creamy fruit really is.
Seriously, you can put it on and in everything. You can use it to amplify flavour in savoury dishes like pizza, but you can also add it to sweet treats like brownies, ice cream and mousse.
Because everyone is obsessed with avocado (dat Hass), The Huffington Post Australia rounded up 15 impossibly delicious ways to use avocado that isn't on toast. You might even say, bravo-cado. Sorry, we'll stop.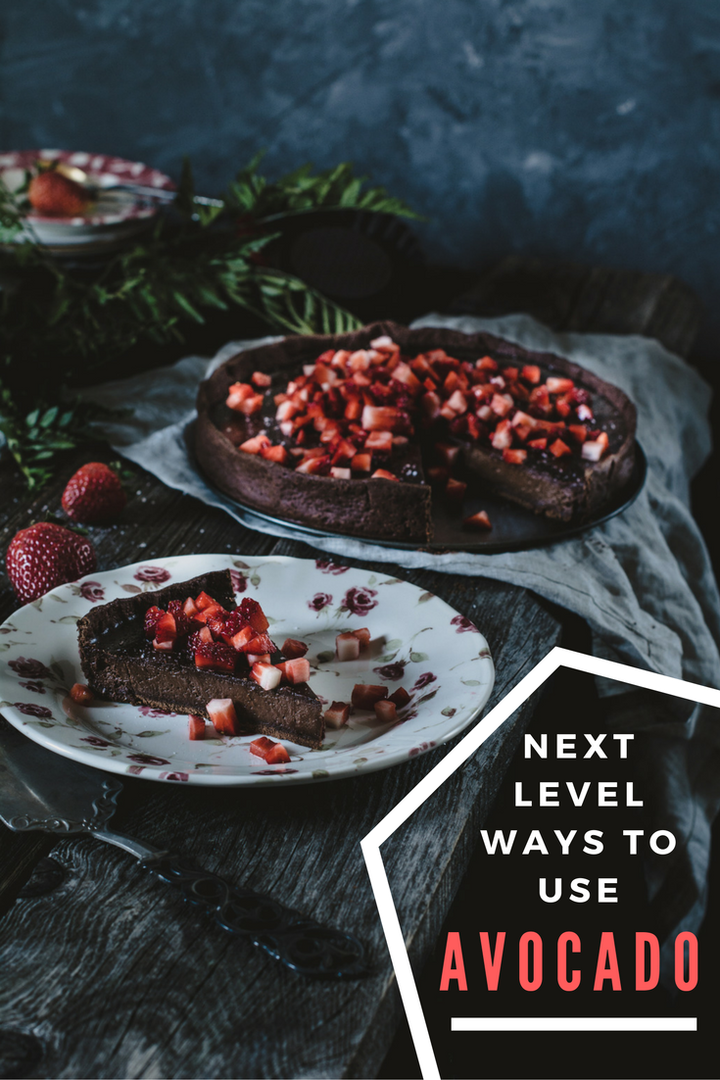 1. Add it to smoothies and smoothie bowls
If you've got half an avo waiting to be eaten, try adding it to your next smoothie or smoothie bowl. The subtle, buttery flavour and creamy texture makes it one of the best additions to cold, fruit-based drinks.
2. Make chocolate mousse
Because of its beautifully creamy texture, avocado makes the perfect base for chocolate mousse. If you're sceptical, just think of avocado taking the place of cream, making it a healthy alternative for your next sweet fix.
3. Add it to brownies (and cake)
To add moisture and richness, add mashed avocado to your brownie or cake batter. It is out of this world amazing and is a great alternative if you don't have, or eat, butter.
4. Make edible roses
You've probably seen avocado roses pop up everywhere on social media and deservedly so: they are incredible. They add creativity and vibrancy to any dish, and make even the most bland of meals look stunning.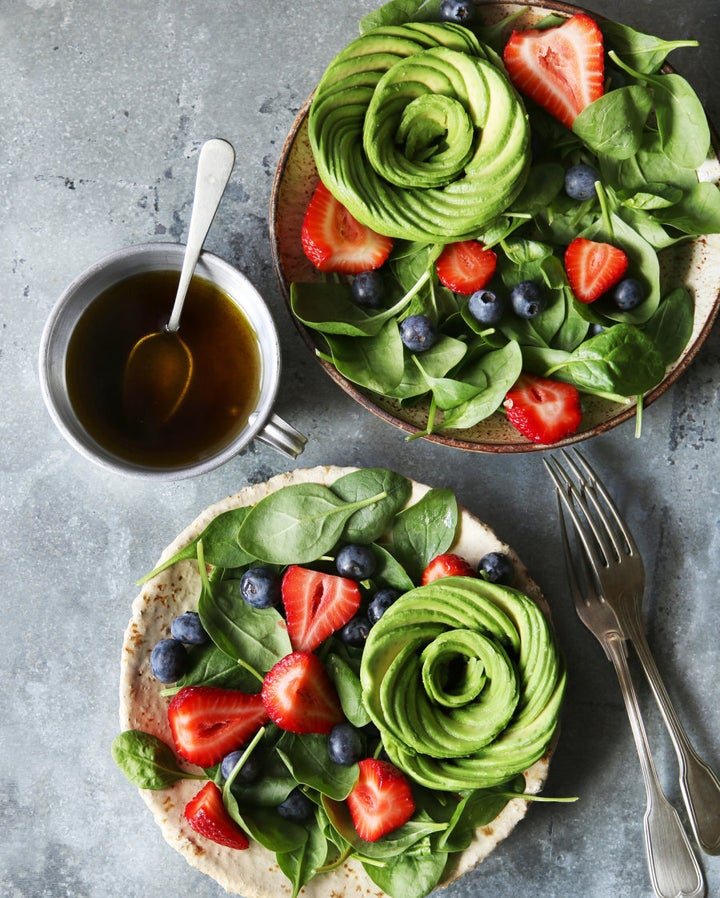 5. Add to savoury pastries
6. Make salad dressings
Salads can be as boring as watching paint dry, let's be honest. The key to a delicious salad, however, is its dressing -- and we don't mean just olive oil. Try blending ripe avocado with lime, yoghurt, jalapeno, salt and pepper to make your salad a filling (and delicious) hero.
7. Make pasta sauce
8. Make cheesecake
Raw desserts are still all the rage and avocado is one of the main stars. Use ripe avocado as a delicious raw cheesecake filling by blending with lime, kiwi fruit and sweetener, and using a nut, oat and date crust.
9. Add to pizza
Whether you add it on before baking or after, avocado on pizza is a must-try experience. A few slices of creamy avocado freshens up a pizza and adds colour. Or, if you're really avo obsessed, you might try out a 100 percent avocado pizza like this.
10. Bake it with an egg
If you haven't yet tried baked avocado with an egg you need this in your life. You know how well avocado goes with poached eggs? This is like that, but better.
11. Make a crema sauce
12. Add on top of spicy dishes
If your meal packs a bit of heat, add sliced avocado on top. The creamy, fattiness balances out the heat and adds another level of colour and flavour.
13. Make ice cream
Love ice cream but have a dairy intolerance? Instead of cream, use avocado and coconut milk to make a creamy, tropical ice cream. So fresh, so clean.
14. Make truffles
Avocado's buttery, subtle flavour is the perfect base for rich cacao powder and sweet dates, creating a healthier -- but no less decadent -- chocolate truffle.
15. Use it as a face mask
Yep, you don't just have to eat avocado, you can use it on your face, too. To make a DIY mask, simply mash half an avo with honey.