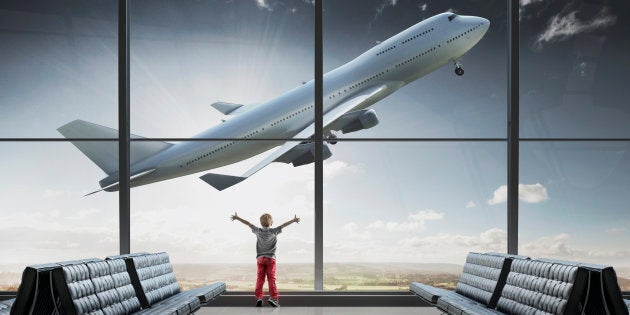 It may only be August, but those planning an overseas Christmas getaway are best off booking their flights either this week or next, according to research from skyscanner.com.au.
The travel booking comparison site analysed over 250 million flight prices over the past three years in order to come up with the data, which not only revealed December to be the most expensive month of the year to fly (no real surprises there) but that booking your flights 17 weeks in advance was the ideal time to score the best deals.
Seventeen weeks from today's date brings us to Friday, December 9, 2016 -- a week before school holidays begin in most states -- meaning those who are keen to depart Australia's shores in the few weeks leading up to Christmas have about a week left to book their flights in order to take advantage of the savings.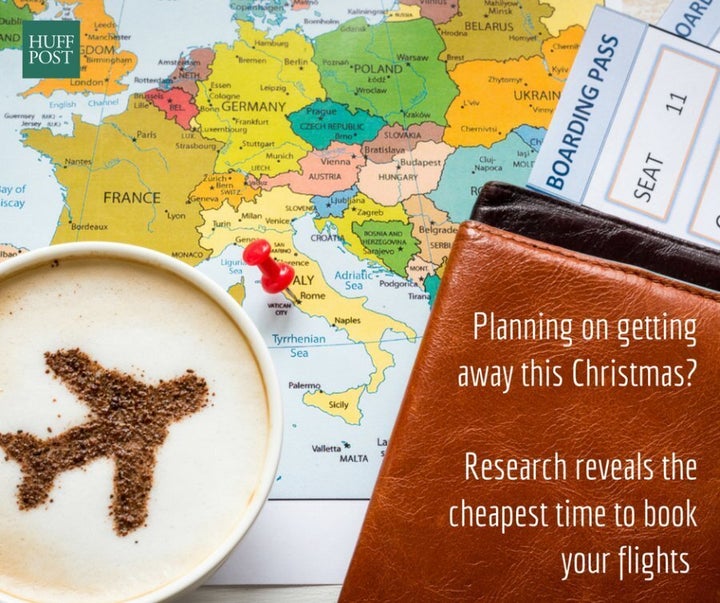 "Seventeen weeks is the sweet spot for booking international flights," Bessie Hassan, Head of PR Australia and money expert at finder.com.au told The Huffington Post Australia. "You can save five to 25 percent off the original price.
"Anyone who is planning on jetting overseas over Christmas should be doing their research this week and booking by the end of next week.
"Generally, the longer you book in advance, the better for your pocket. But 17 - 19 weeks ahead of school holidays is where you are going to save the most money."
Those who are planning on travelling interstate over the Christmas break have a bit more time up their sleeves, with data from finder.com.au (based on analysis of Jetstar, Qantas, Tigerair and Virgin Australia flights) indicating the best deals on short haul flights are generally found five to 11 weeks prior to the departure date.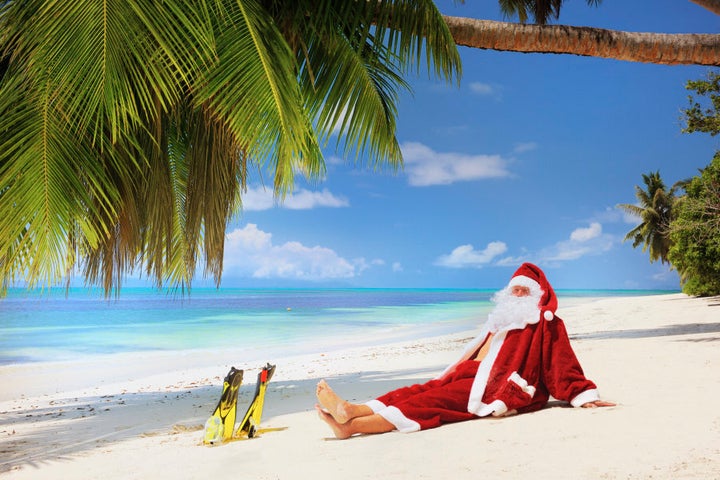 The data also revealed Tuesdays and Wednesdays were the cheapest days to fly on domestic carriers, while early morning, late night or lunch time flights were generally the most budget-friendly times of the day to travel.
"If you really want to save money, look at flights on Tuesdays and Wednesdays," Hassan said. "It goes without saying flight prices peak in time with the weekend, so Friday nights are expensive and so are Sunday nights.
"If you absolutely have to fly on a weekend, Saturday lunch time is ideal on the pricing front.
"Otherwise, the most expensive times to fly is between 5 and 9pm, so if you can get anything after that 9pm period that's ideal. Anything really early in the morning, so the first flights of the day, also tend to be pretty good. Otherwise smack bang in the middle of the day."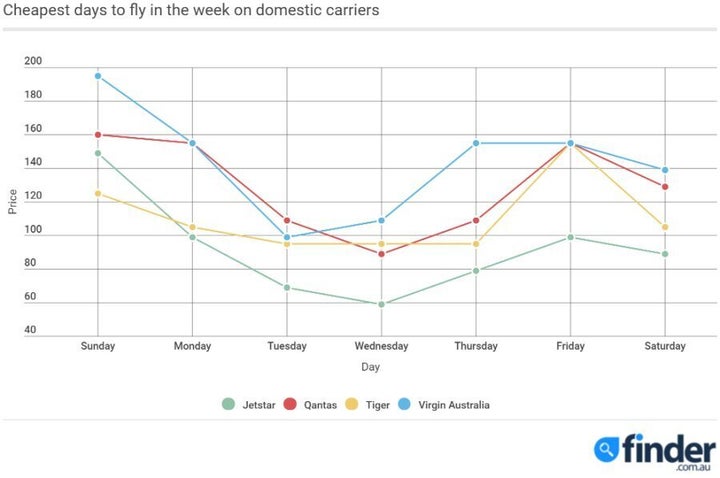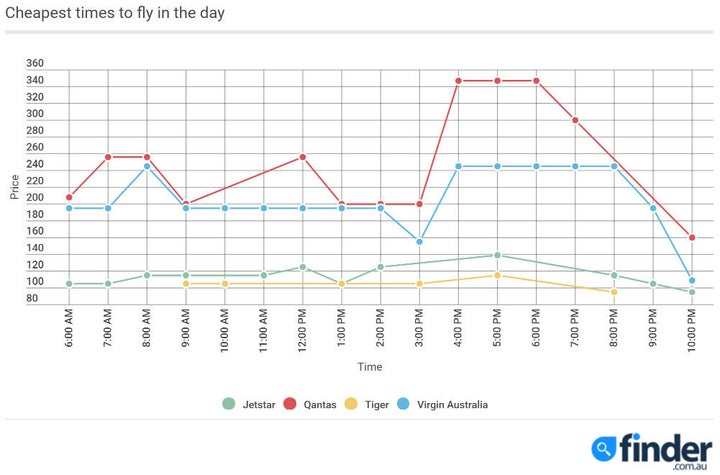 Alternatively, another option is to book via a travel agent (remember them?) in order to take advantage of any lay-by holiday options they may have on offer.
"These work just like any lay-by. You put down a deposit and then are able to pay the remainder of the price in installments," Hassan said. "Lots of travel agencies offer those, and it's a really worthwhile option if you have a dream destination in mind."