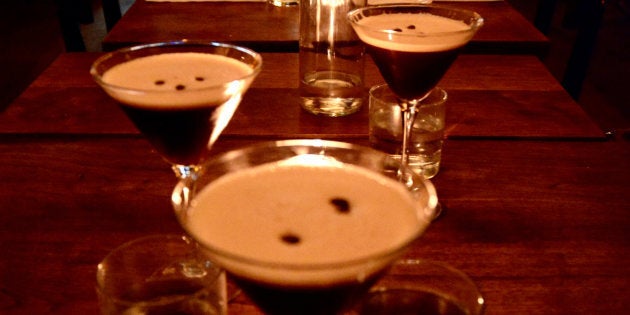 Welcoming its first customers on August 18th, Tuxedo is Sydney's first bar dedicated to espresso martinis.
"Coffee is my biggest love, so I wanted to use that passion to create something that just might 'out-Melbourne Melbourne' and its specialty scene," owner Benjamin Sweeten told The Huffington Post Australia.
"Cocktails with a little sophistication are enjoying something of a renaissance, so it made sense to launch Tuxedo. I'm calling it now, the espresso martini will definitely be the drink of 2016/17."
You might assume a bar that dedicates itself to one drink is pigeonholing itself, but there's an impressive seven varieties to choose from.
"We have seven espresso martini cocktails on the menu. To name a few we have The Candy Man which comes rolled in 100s and 1000s and The Pirate, which we build on a spiced rum, and a cold drip choice for the coffee aficionado who's partial to a cinnamon donut. I've also got a house espresso martini and cadbury chocolate tribute too. Oh, and I can't forget The Traditional, which we're serving on tap," Sweeten said.
Not a fan of coffee or sensitive to caffeine?
"We've got a non-caffeinated version for those who aren't a fan of coffee. I've also got a wine list packed full wines you can't get anywhere else in Sydney, as well as Young Henry's craft beers," Sweeten said.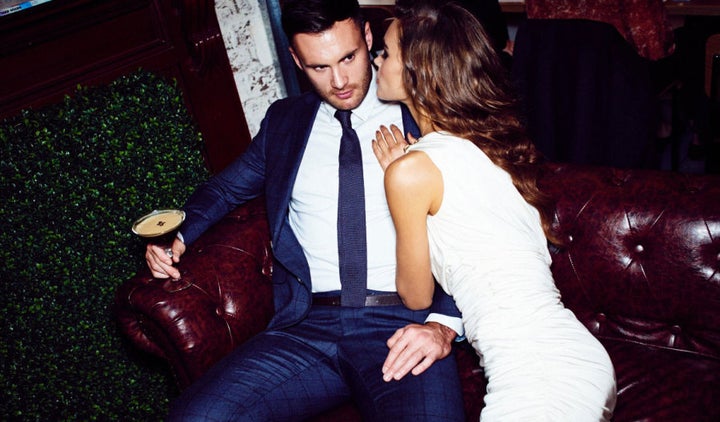 Tuxedo will also serve a snackable menu including house-smoked salmon and quinoa with asparagus, smoked beef brisket fortune tacos, a shrimp cocktail and a Mr Black espresso martini tiramisu (naturally).
To make sure it's a good fit in Sydney's nightlife the bar will be open on the 18th from 5pm and then from 12-7pm daily during the 'soft launch' phase. Here's hoping it's open later after that (for those who can sleep after caffeine).
As for the best way to DIY if you want to cocktail at home? It's all about quality beans.
"It seems simple, but it's just about a really great shot of chilled coffee. Try not use it hot in the shaker," Sweeten said.
You'll find Tuxedo at 195 Gloucester St, The Rocks, Sydney.