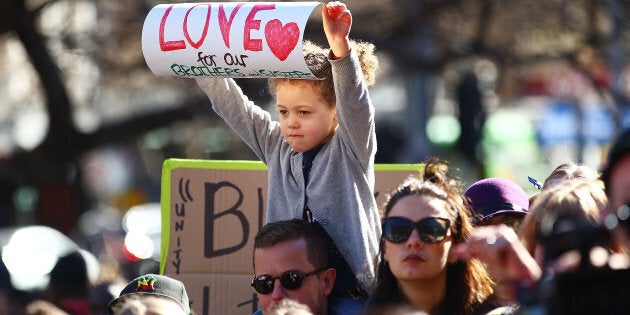 The numbers are in -- Australia's youths are more politically engaged, civic participation has increased but levels of health and wellbeing across the country have deteriorated since 2006.
Designed by the Commonwealth Secretariat and the Institute for Economics and Peace, the inaugural Australian Youth Development Index (YDI) was launched on Friday to coincide with International Youth Day and monitors the political, civic, health, educational and labour development of Australian youths between the ages of 10 and 29.
The index measures development across each of Australia's states and territories and provides a YDI score between 0 and 1 for the 6.3 million youths currently living in Australia, with 1 representing the highest possible level of development and 0 representing no progress at all.
Overall, the report found that every state and territory except Tasmania have seen improvements in its total YDI score since 2006 with the Australian Capital Territory consistently performing the best over the last ten years with a score of 0.851 and the Northern Territory the worst with a score of 0.294, according to The Guardian Australia.
The report confirms that political participation among youths saw the largest jump with an increase of 7.5 per cent and civic involvement rose by 10 per cent across Australia, however the national health and wellbeing YDI score decreased by one per cent over the last decade.
While there are variations state-to-state, the national average of illicit drug use among young people almost doubled from 21 per cent to 39 per cent and rates of sexually transmitted infections jumped by 60 per cent to 878 cases per 100,000 people.
Additionally, while the national suicide rate remained stable over the last ten years, the report found a shocking discrepancy between the rates of suicide between Indigenous and non-Indigenous Australians.
Alarmingly, Indigenous and Torres Strait Islander males between the ages of 25 and 29 suffer a suicide rate of 90 per 100,000 people - which is higher than any other national rate measured in any country around the world.
"What that says is that we as a country are failing that particular group of young men," Katie Acheson, Youth Action chief executive, told the ABC.
"When we look at all the countries that are measuring suicide rates it is shocking that Aboriginal males are so stigmatised and that number is so high. We have to do something now."
In other areas of the report, it was also found that employment opportunities had declined for youths in every state and territory, with the Northern Territory seeing an 80 per cent drop since 2006.
Furthermore, the percentage of young people not engaged in education, employment or training was higher for youths in rural locations than in urban cities despite Victoria and the Northern Territory seeing decreases in that area since 2006.
Australia is currently ranked 3rd out of 185 countries in terms of youth development with an overall score of 0.84 which has remained unchanged since 2015 with the 2016 Global Youth Development Index to be released later this year.