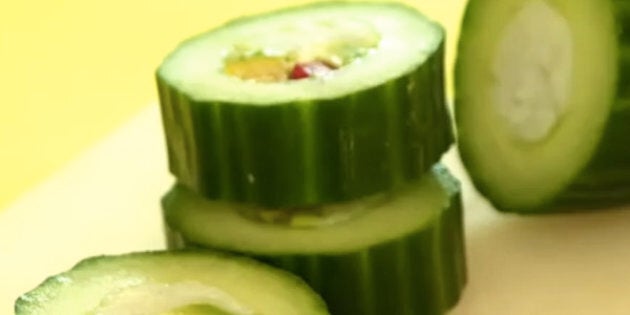 Sushi is the answer to hot-weather dining. It doesn't demand the use of an oven ― a must during sweltering summer months ― and it fills us up without making us feel bloated. It's basically all we want when the heat is beating us down, especially when that sushi is made out of whole cucumber.
There's no denying the refreshing qualities of a cucumber, so using them to house our favorite sushi ingredients is downright genius. Food blogger Live Eat Learn shows us how to create this summer magic in the video above. But for the whole recipe, you're going to want to head on over to her site.
Get the cucumber sushi roll recipe here.
And once you've done that, you can continue to get your cucumber fill with these recipes.