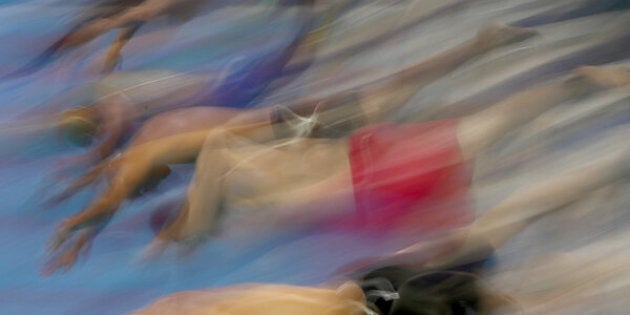 Olympic athletes push the limits of what seems physically possible in a human body.
While natural talents (and yes, bodies that are anatomically suited to the sport) play a role, so much of an athlete's success comes down to the hard work, dedication and commitment athletes put into training and preparation. And a big part of that pre-game prep must include sleep, according to Henri Tuomilehto, clinical director at Oivauni Sleep Clinics in Finland.
"Most of muscle recovery happens during sleep ― not lying on the couch watching TV," Tuomilehto said. Without recovery, athletes cannot train at their peak, he said.
So what does Olympic-worthy sleep look like? Here's what five gold-medal contenders at the Rio Olympics have said:
1. Phil Dalhausser: Still tired after a night's sleep? Add a nap.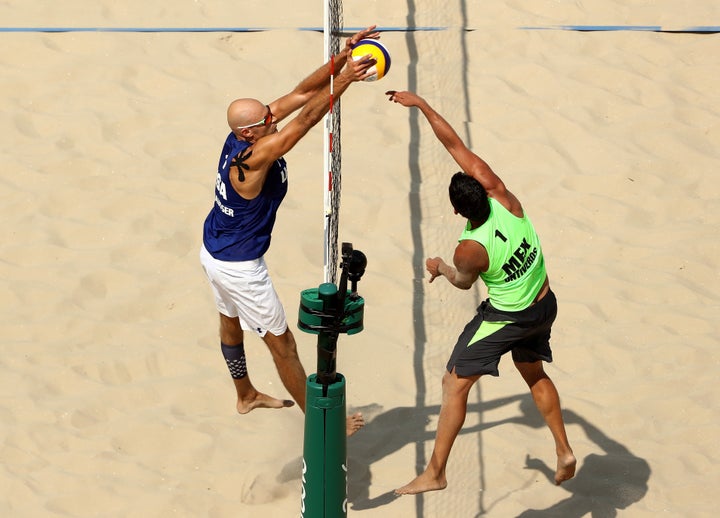 Beach volleyball gold medalist Phil Dalhausser says sleep isn't always easy on the road through competitions. The 6-foot-9, 36-year-old typically likes to go to bed around 11 p.m. and sleep until 8 a.m., he told Van Winkle's.
"But that often doesn't happen," he said. "When I sleep well my mind is sharp and it's easy to focus. On a bad night's sleep my brain feels foggy."
So, he explained: "I'll take a nap if I didn't sleep well the night before."
The solution is a total ace (whether or not you're vying for gold). Research shows a midday nap can make you more alert, help your memory and boost your mood.
2. Sam Ojserkis: Repetition, repetition, repetition.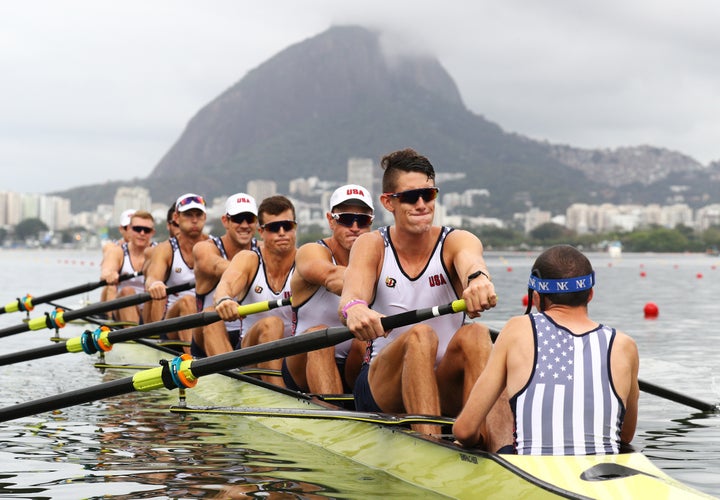 For Sam Ojserkis, coxswain of the USA rowing team, consistency is the secret behind his Olympic training.
Wake up at 5 a.m. Eat. Row. Eat Row. Eat. And hit the sheets again by 8 p.m., the 26-year-old recently told The Press of Atlantic City.
"I can become very monotonous," he said.
And that's a good thing when it comes to sleep. Heading to bed and waking up at the same time every day (even on days off) helps regulate your body clock, helping you fall asleep faster when you do kick back and clock more quality Zs, according to the National Sleep Foundation.
3. Gabby Douglas: Take time to wind down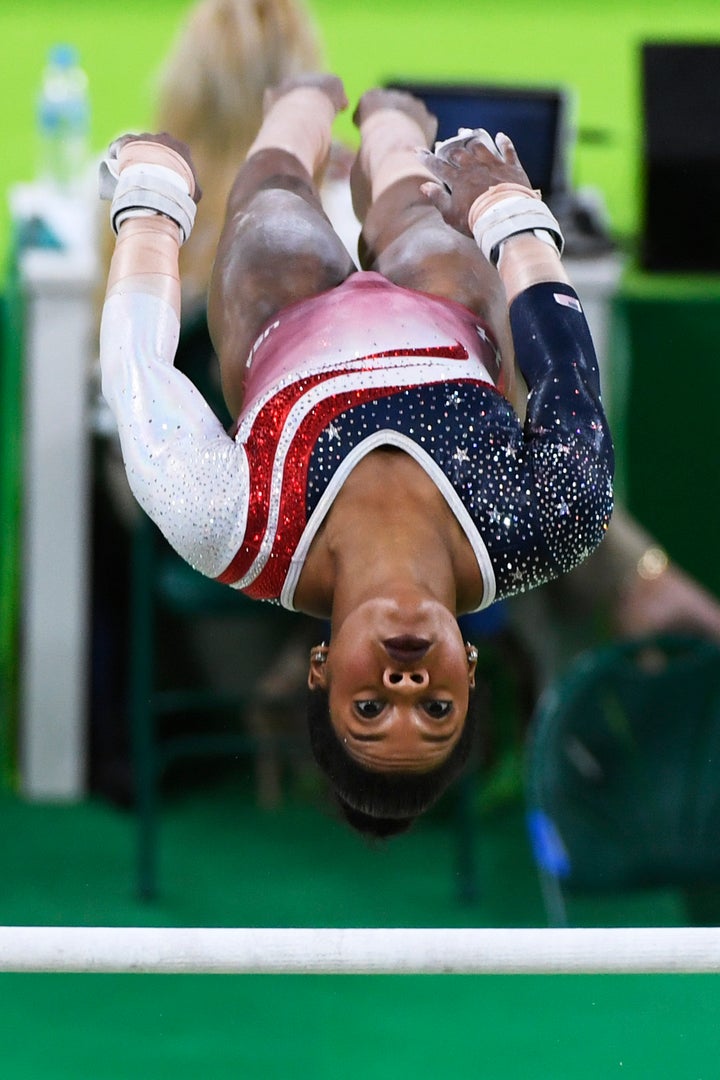 Training for her second Olympics, 20-year-old Gabby Douglas makes plenty of time for good sleep habits ― and not just the minutes of shuteye. Good sleep for Douglas also includes time spent winding down for the night.
One after-dinner activity: "I curled up in my bed to meditate, which helps me learn to clear my mind and puts me in a good place mentally and spiritually," she told Cosmopolitan earlier this year, recounting a typical day of training.
"With my mind clear, it was easy for me to go to sleep. I usually wake up eight hours later feeling very refreshed," she said.
Research has shown that meditating on a regular basis helps ease stress and can improve sleep ― even more than sleep education classes with that same aim.
And it certainly seems to be working for Douglas who helped the U.S. Women's Gymnastics team win gold last night in Rio.
4. Sandi Morris: Don't stress about it.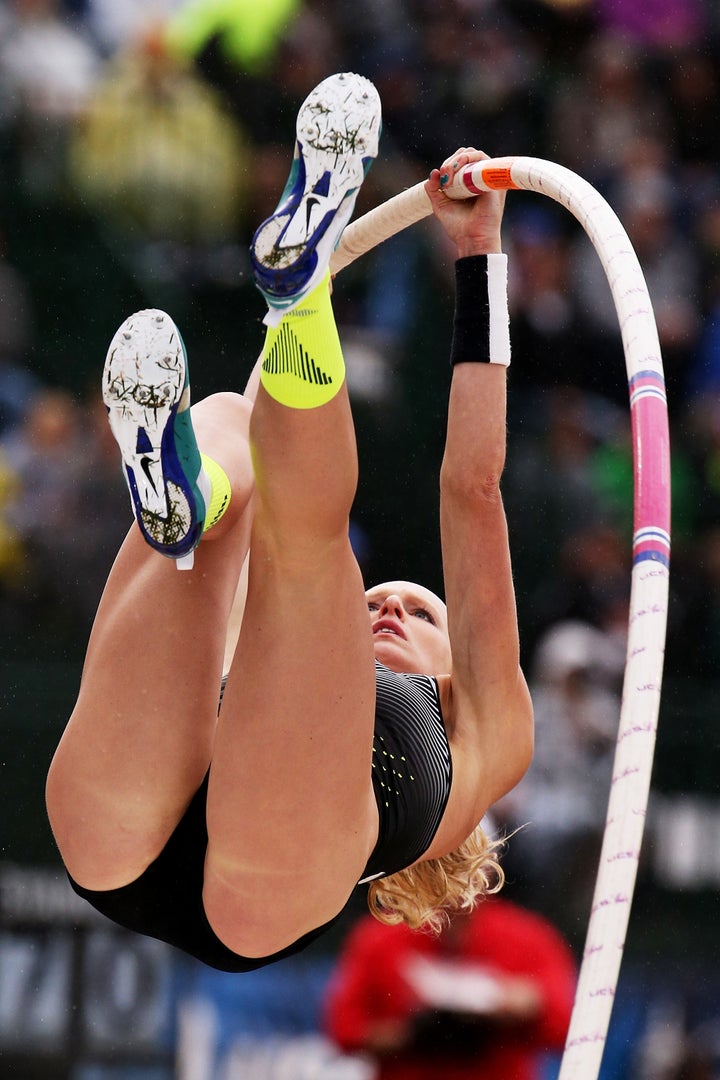 If you think nerves and excitement might interfere with an Olympian's sleep, 24-year-old USA pole vaulter Sandi Morris says ― yes, exactly.
"It has been difficult for me to fall asleep at night because I'm filled with emotion," she told Greenville Online.
"I try to close my eyes to rest, but the first thoughts that pop into my head are images of what the competition will be like," she said.
To get the shuteye she needs, Morris does exactly what experts suggest: she doesn't stress about it.
"I always push it out of my mind and imagine the ocean," she said. "I think of the deep 'whooshing' sounds of waves hitting the shore, and if I can hold off thoughts of vaulting, I eventually do fall asleep."
5.Madison Hughes: Get to bed on time.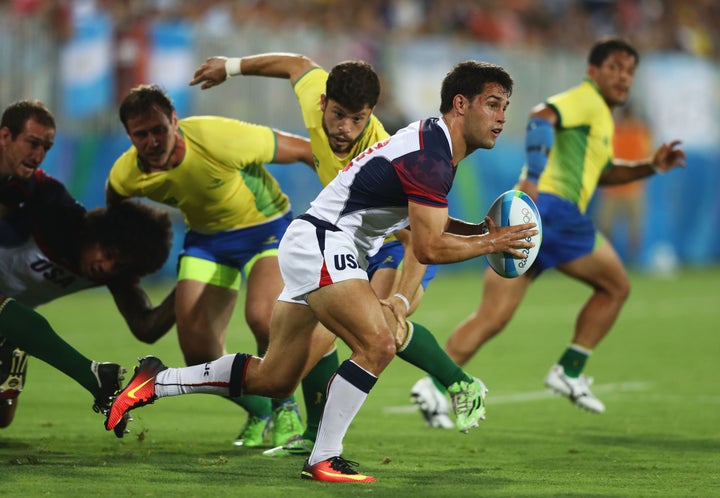 For Madison Hughes, captain of the USA Rugby Men's Eagles Sevens, the key to good sleep is getting to bed on time to make sure to get enough of it.
"I've always been someone who kind of stays up late and likes to wake up late," the 23-year-old previously told HuffPost Rise.
"Over the course of a few days you get drowsy, you get tired. You find yourself not being as effective," he said.
So he cleaned up his sleep act. Now he averages eight hours of sleep a night ― and said it takes discipline to stay on track (and get to bed!).
"It's about being disciplined and saying, 'Okay ― I know that I need to do this,'" he said. "And say, 'I need to go bed at this certain time because that's going to allow me to get the sleep I need that's going to allow me to perform at my best.'"
Sarah DiGiulio is The Huffington Post's sleep reporter. You can contact her at sarah.digiulio@huffingtonpost.com.
For more Olympics coverage: