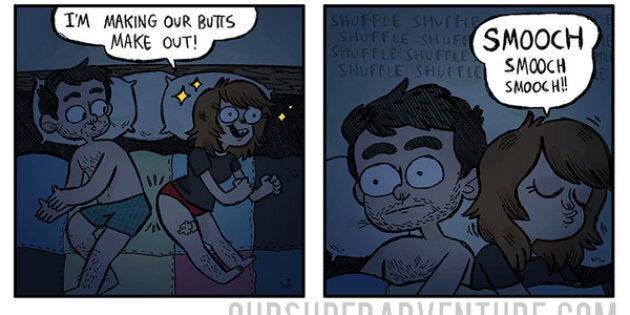 Artist Sarah Graley and her boyfriend Stef have been dating for five years. In that time, their quirky relationship has provided plenty of fodder for her comic series "Our Super Adventure."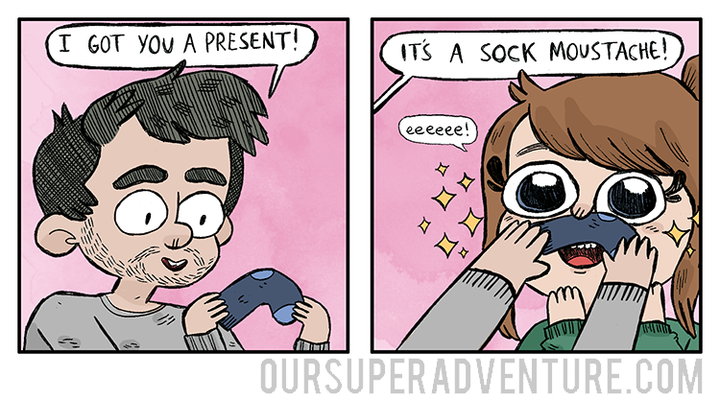 "Every comic I draw as part of this series is a real-life event," Graley told The Huffington Post. "So all the super cute and also super gross stuff really happened!"
The couple lives Birmingham, UK with their four cats Pesto, Toby, Wilson and Pixel, who frequently appear in the comic series as well.
"Stef and I are super comfortable around each other and both kind of forget sometimes that we're not the same person," the artist told HuffPost. "I know that probably sounds really mushy, but it's true! Stef is also pretty sassy, which I think is easy to tell from the comics."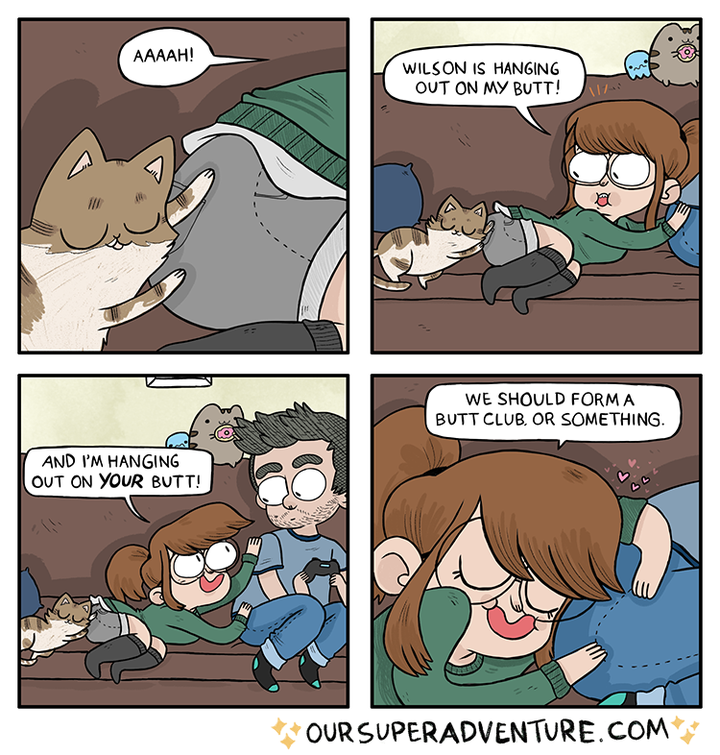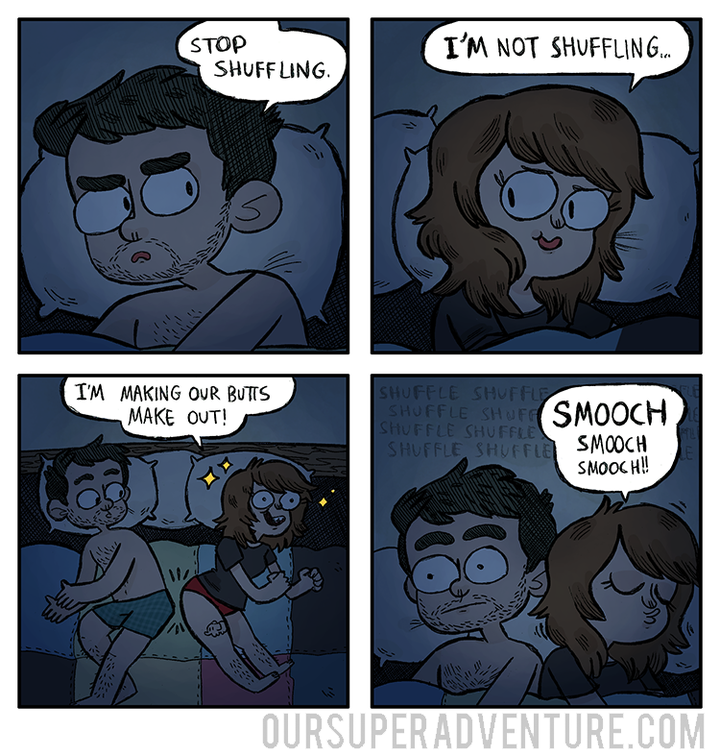 "Stef is an amazing boyfriend," she added. "We have so much fun together and we're both just really on the same level."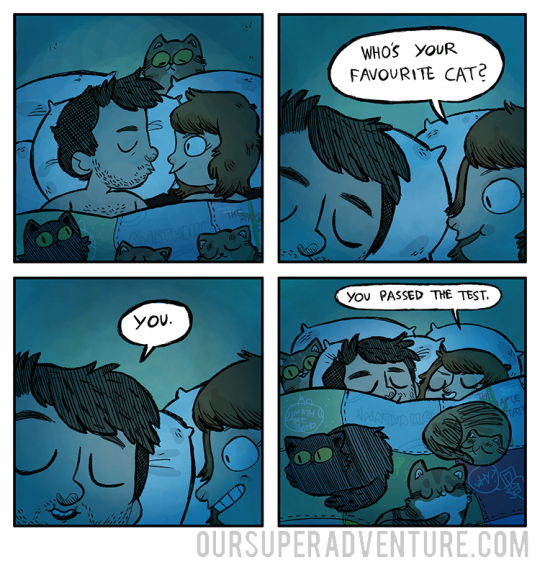 Six years ago, the couple first connected online. Graley was creating merchandise for Johnny Foreigner, a band that Stef was also a fan of. They began chatting online before meeting in person at a concert. A year later, they started dating and a year after that, they moved to Birmingham together.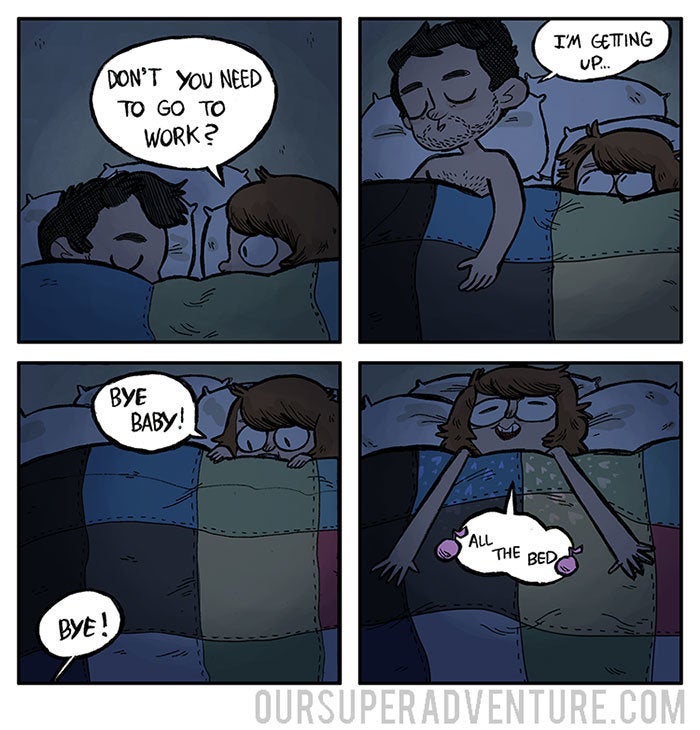 "He's got my back and I really appreciate it," Graley said.
Below, even more comics that capture their funny relationship dynamic: