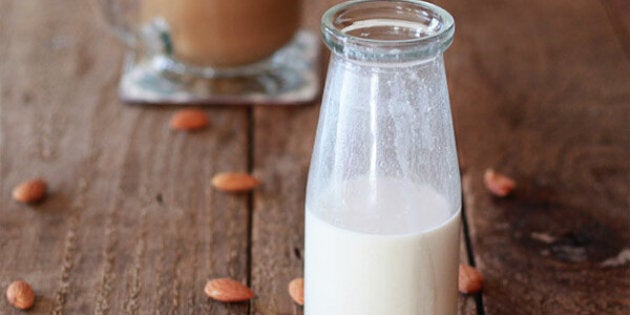 If you're a half-and-half in your coffee type of person, but are looking for a healthier, dairy-free alternative we have the solution: almond milk coffee creamer. And not just any almond milk coffee creamer, but the homemade kind.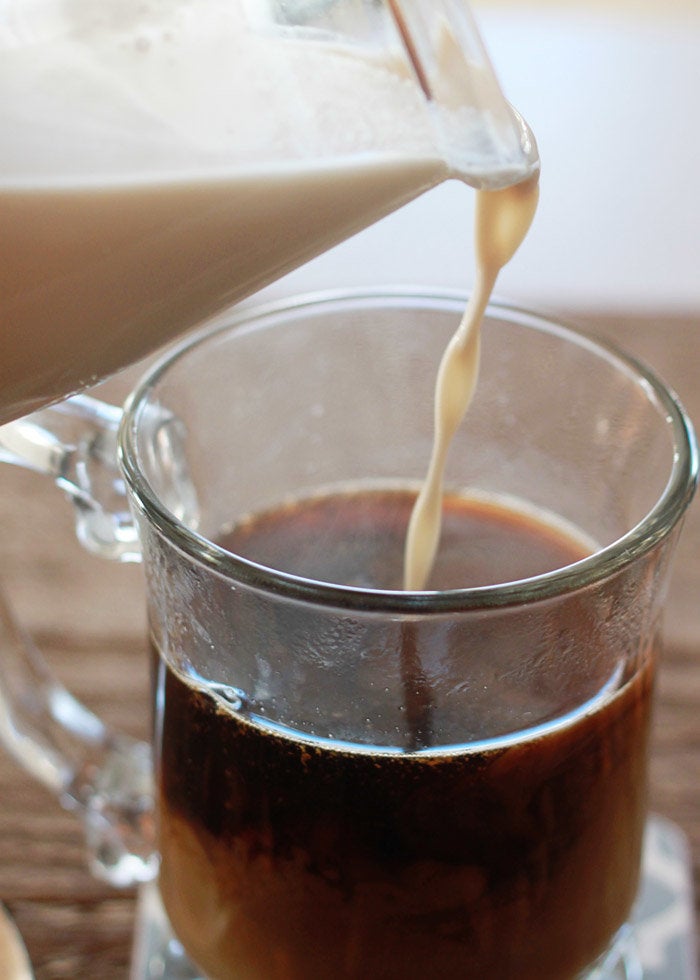 We know that making almond milk at home is not something many people do, but it's one of those things that is entirely worth the effort because the results are far superior to anything you can buy. And the same is true of creamer, too.
Almond milk creamer requires the same ingredients as almond milk ― whole raw almonds and water ― and then gets sweetened with maple syrup and vanilla. The almonds soak for a long time in the water ― nearly 48 hours. Then the soaked almonds are blended with water, less than you would use for almond milk. The result is a milk that is richer, creamier and more worthy of lightening your morning cup of joe. Food blogger Kitchen Treaty came up with a recipe and we are so very thankful.
Get the recipe for almond milk coffee creamer right here.